Realizing that each of us in the US alone throws four plastic brushes, 12 mouthwash bottles, 6 toothpaste tubes, or 7 packs of floss every year, SmellLikeGreen Inc. wants to fight back by reducing plastic waste. Back in 2019, they launched a successfully campaign with Outlery, unfortunately, they had to sell the brand due to pandemic. This time, the same team behind Outlery is back with KIF Pocket-Sized Titanium Toothbrush Kit. They still have the same passion, fighting plastic waste and helping our community to create better environment.
KIF is claimed to be world's first collapsible and zero waste oral care system. The portability comes from its compact size, measuring just 3.14 inches by 1.37 inches, KIF features three dedicated compartments. One compartment for the brush, one for toothpaste tabs, and another one at the bottom that operates just like a hidden drawer, it houses organic floss. [Buy It Here]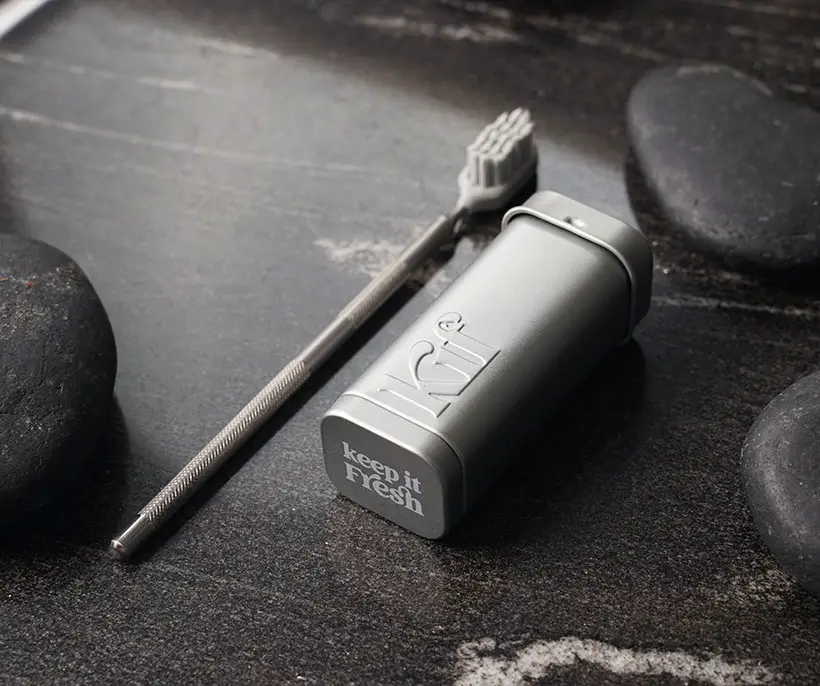 The brush of KIF is made with Titanium, it is designed to outlast your teeth. KIF Pocket-Sized Titanium Toothbrush Kit features a dual size laminated recycled tin case, it is light and resists corrosion. Checkout the brush, you can use the back part as a tongue scraper. Every three months when it's time to change the brush, you can just pop the brush head out and replace it with a new one. [Buy It Here]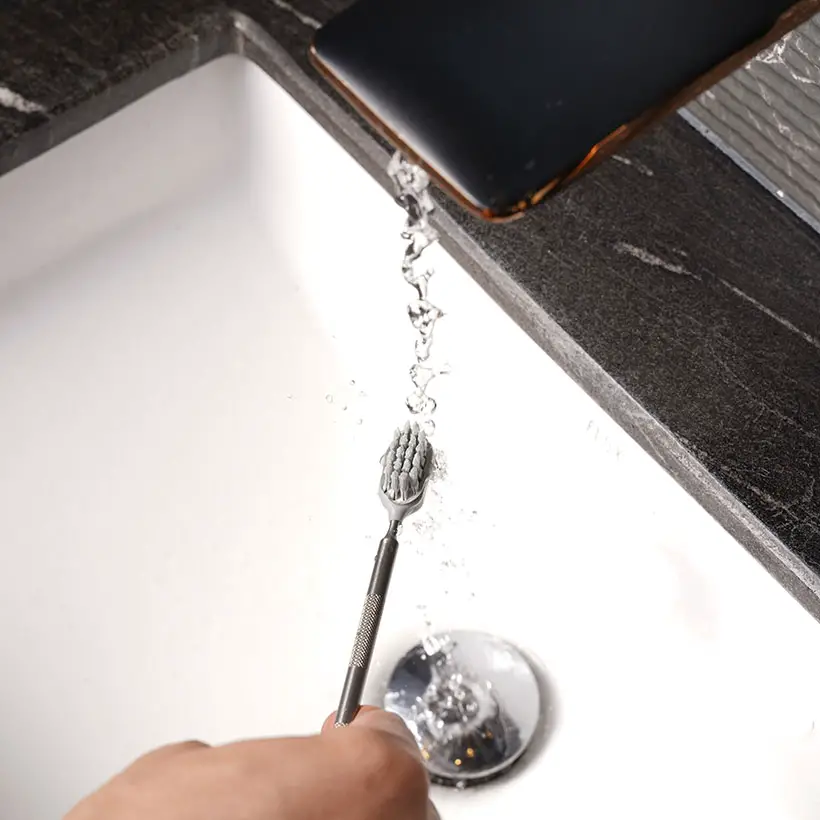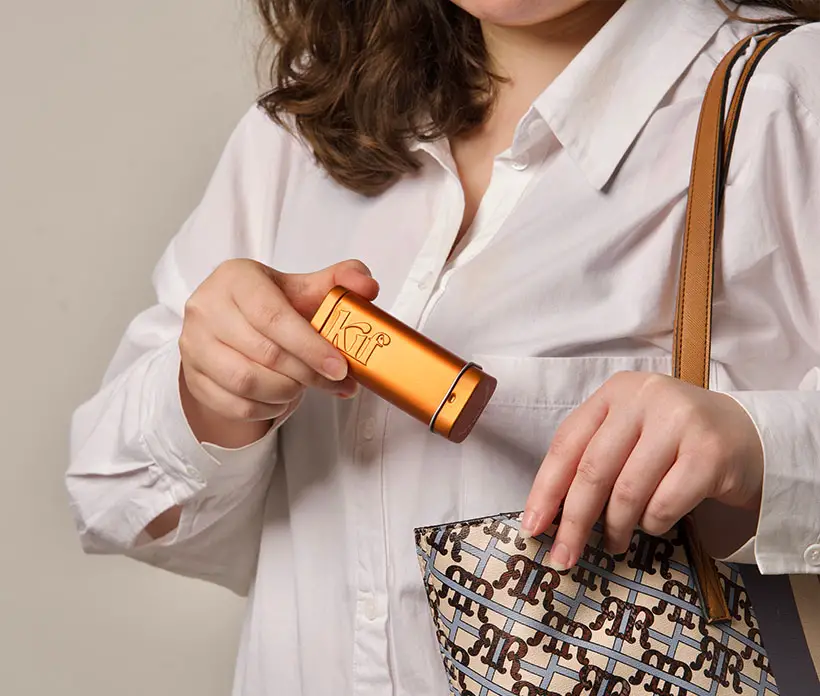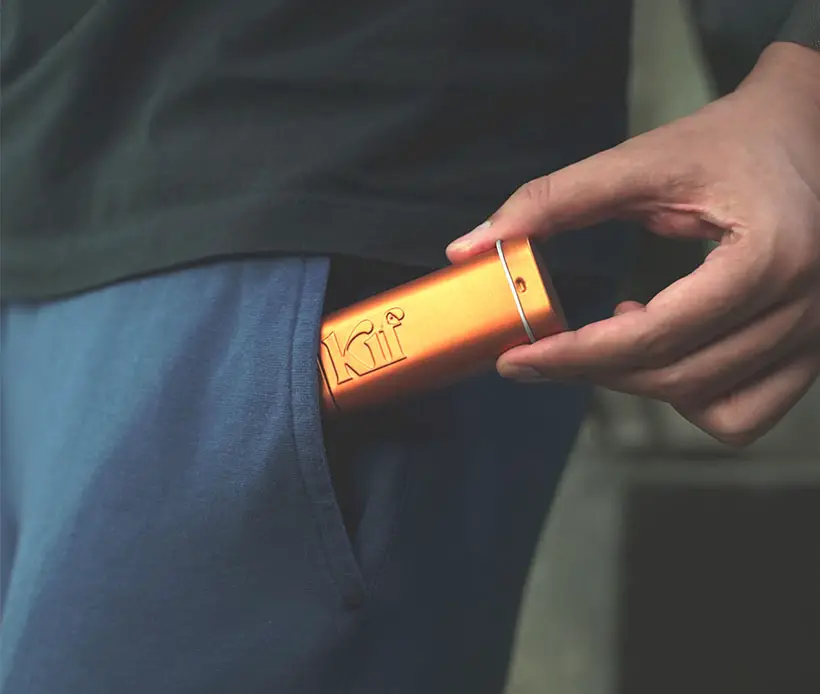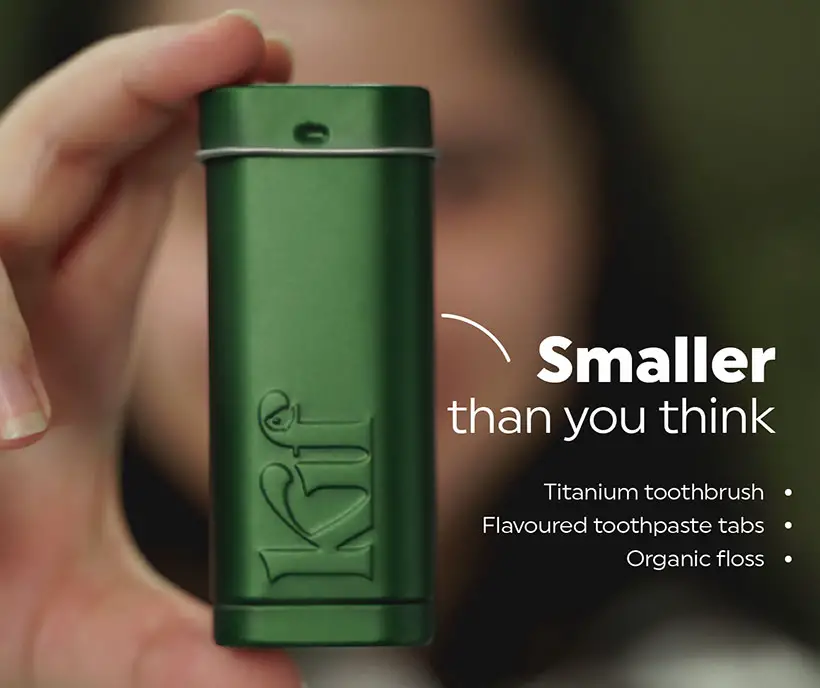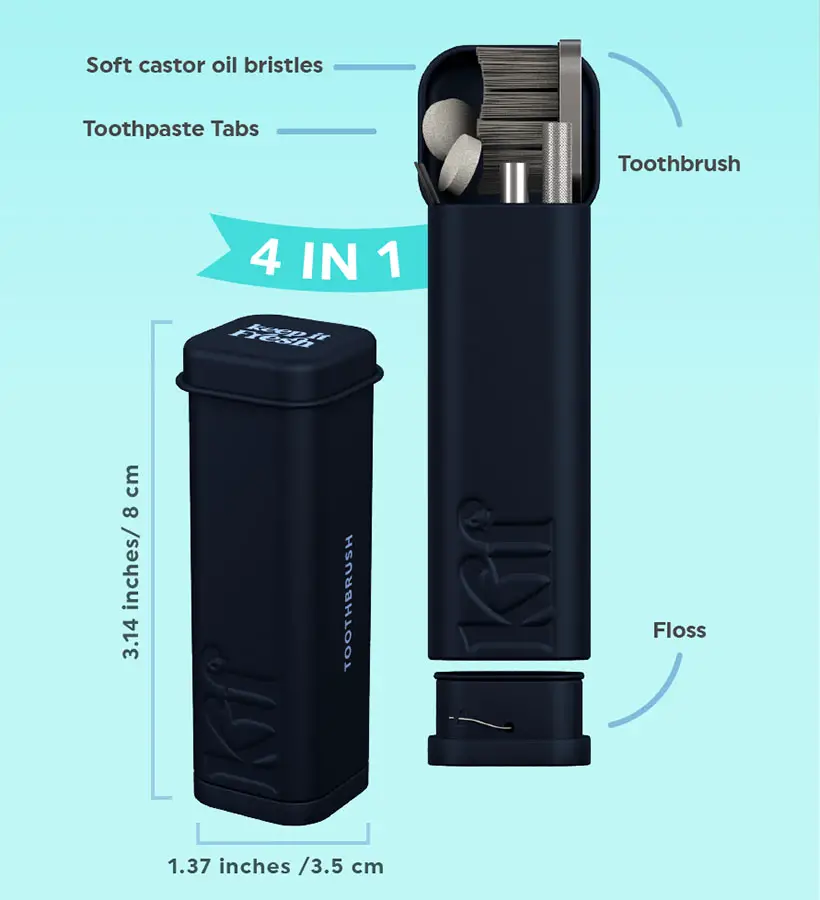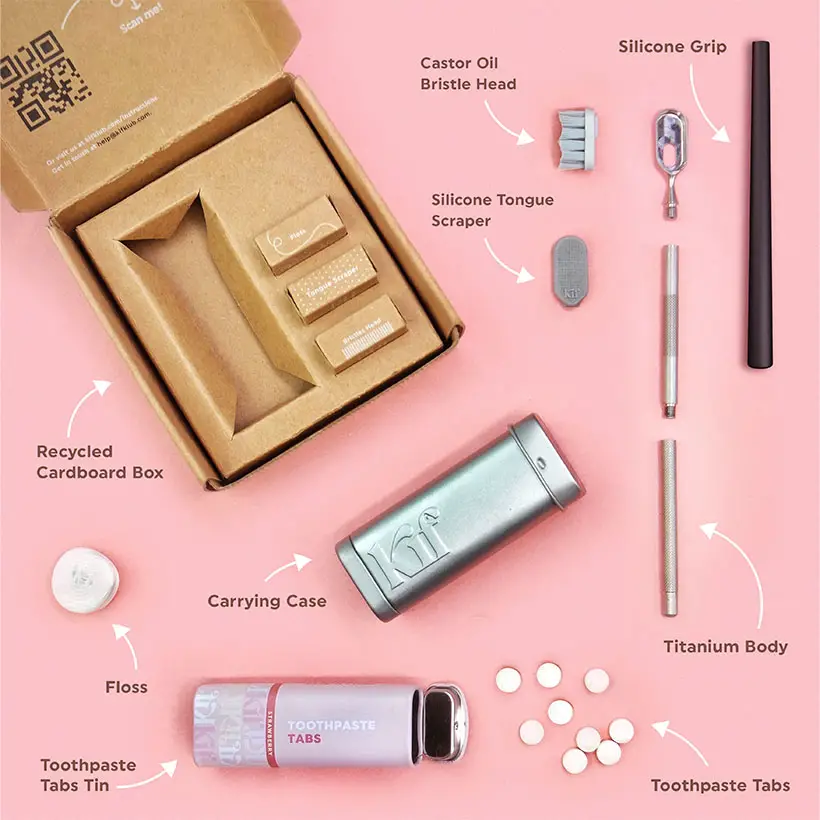 *Some of our stories include affiliate links. If you buy something through one of these links, we may earn an affiliate commission.