Russia has traditional tea ceremony which use water heating container (samovar) to keep the tea hot. This design aim was to create an original samovar not based on the traditional prototypes and to demonstrate that an object may look very different, but still keeps its main function – to heat the water. A charcoal-burning samovar that doesn't need electricity and gives a possibility to take part in the process of brew-up and the following tea ceremony in a big company. This fascinating design won Red Dot Design Awards in 2007.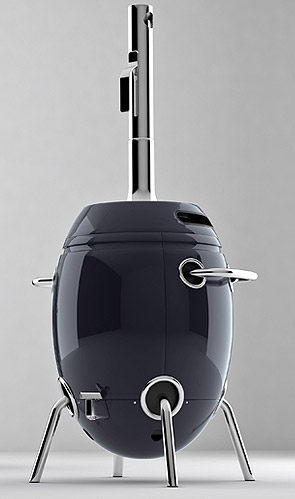 The pipe construction allows an effective use of heat-producing value of a charcoal, distributing it homogeneously.
Double body with a thermal insulation is safe in use. The low temperature on the upper shell allows the use of non conventional materials for refinishing of a body, such as wood or leather.
A complicated form of a internal reservoir gives a unique method of water preparation, which is typical for samovars. Because of a natural convection, the liquid intensively circulates, mixes up and homogeneously and gradually warms up. The efficiency of a samovar is no less than 70%.
The high volume and the construction allow preserving the water warm for a long time and providing a possibility for a leisured conversation without a necessity to add water to the samovar.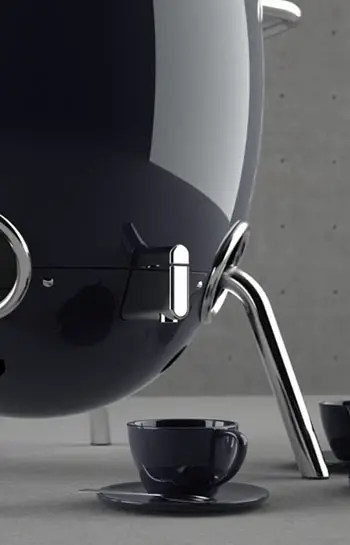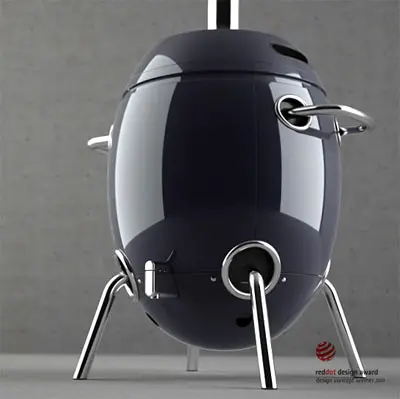 Designer : ManWorksDesign
*Some of our stories include affiliate links. If you buy something through one of these links, we may earn an affiliate commission.