In 2016, June released a revolutionary smart oven, this time, the company is ready to launch their second generation, do-it-all June Oven. It's a one kitchen appliance that does just about everything, from roasting chicken to reheating last night meal, or you can cook 12lb juicy turkey to slow cook your meat. This device uses latest in technology to deliver precision-perfect cooking. Matt Van Horn, CEO of June, explains that this new technology is based on users inputs and some learning from the first oven, the result is the next generation of smart cooking where the process has become easier. June Oven would help you to cook more, eat healthier, and save more money.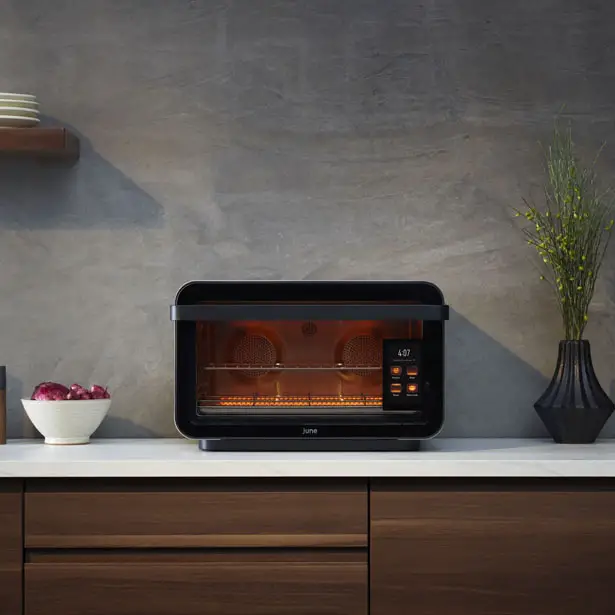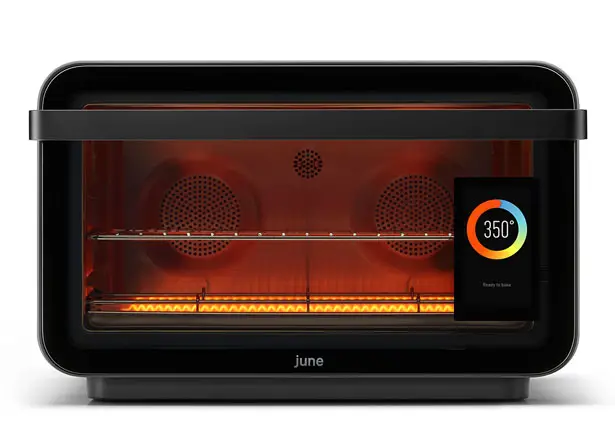 June Oven offers the same functions as seven appliances, from oven, air fryer, slow cooker, broiler, dehydrator, toaster, and warming drawer, everything can be done using just one, compact kitchen appliance. You can control the oven and watch your food while being cooked, or you can choose to watch TV and be notified when the food is done through your smartphone, thanks to June app.
The second generation offers faster cooking, it is also equipped with touchscreen interface and easy-to-clean stainless steel interior. June Oven features multiple sensors and AI technology in order to recognize, monitor, and cook food based on your preferences. The software-controlled heating delivers precise cooking results, you can even cook bacon in 64 ways to ensure the result is perfectly to your taste.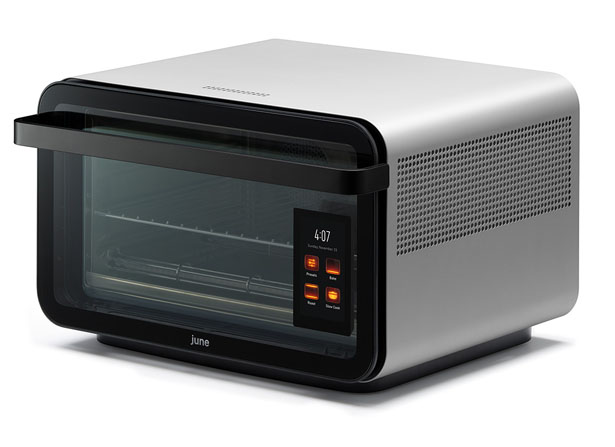 More images of June Oven – 7 Appliances in 1: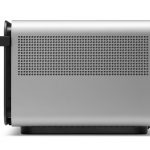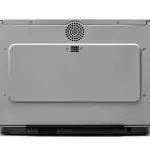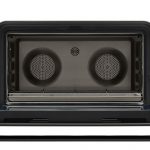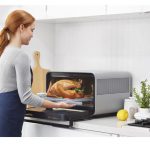 *Some of our stories include affiliate links. If you buy something through one of these links, we may earn an affiliate commission.