LG takes your smart home to the next level with SmartThinQ Hub, it connects all your smart appliances so that you can easily communicate with them. This hub is the newest addition to LG IoT ecosystem, it works as a gateway to smart sensors and connected appliances, it also has ability to display reminders from personal calendars and stream music from its built-in speaker. SmartThinQ also features a 3.5-inch color LCD display that connects to a smartphone app in order to facilitate 2-way communication between your smart appliances and smart sensors around the home.
This hub works by expanding LG's SmartThinQ platform to control as well as monitor home appliances such as fridge, oven, washing machine, robotic vacuum cleaner, to air conditioners. It plays a central role in LG's smart home platform by collecting essential information and display it on the LCD Screen or announce it through its built-in speaker.
From : LG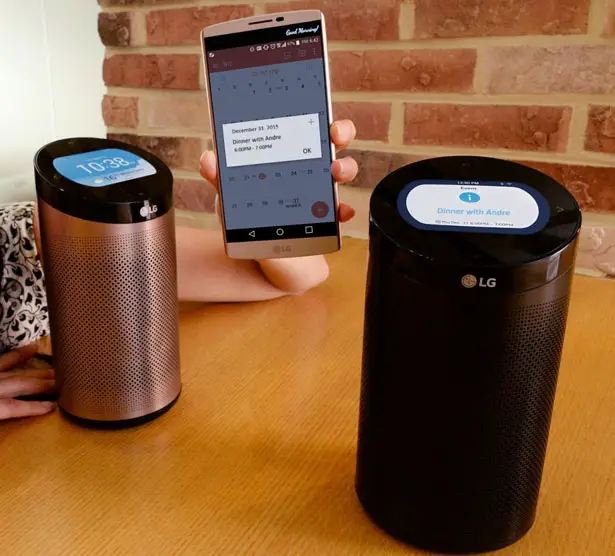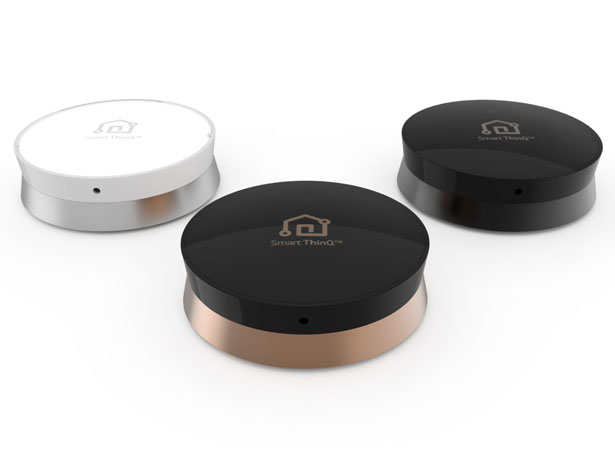 Featuring metallic body with 2 color schemes: champagne gold and black, LG SmartThinQ Hub would blend pretty well with your modern décor, there's no need to hide it. The LCD display can be tilted at an angle where you can easily read it. You can stream your favorite music or from free stations of iHeartRadio to its high quality speaker. This Hub is compatible with wide variety of devices from other manufacturers and service providers as long as they support the AllJoyn Alliance open source framework.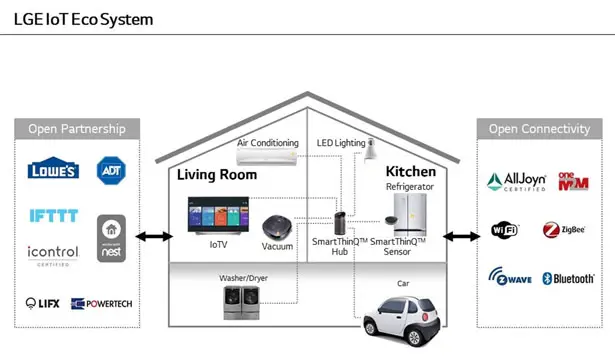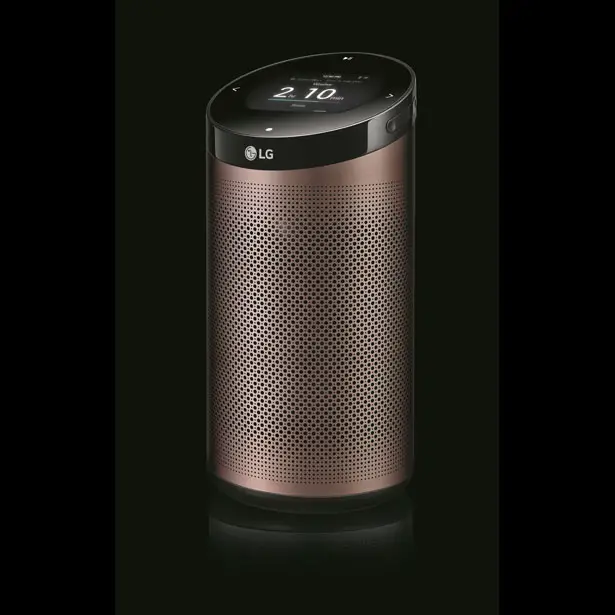 *Some of our stories include affiliate links. If you buy something through one of these links, we may earn an affiliate commission.