With our busy schedule, most often than not, it's really hard to find the time to do our laundry. However, leaving dirty clothes for a long time is not good for your living environment, it can result in bad smell and mold then cause your washing machine to malfunction. Drawsher is a unique concept home appliance that combines washing machine with dehumidifier, it also has built-in laundry basket for optimum use of space.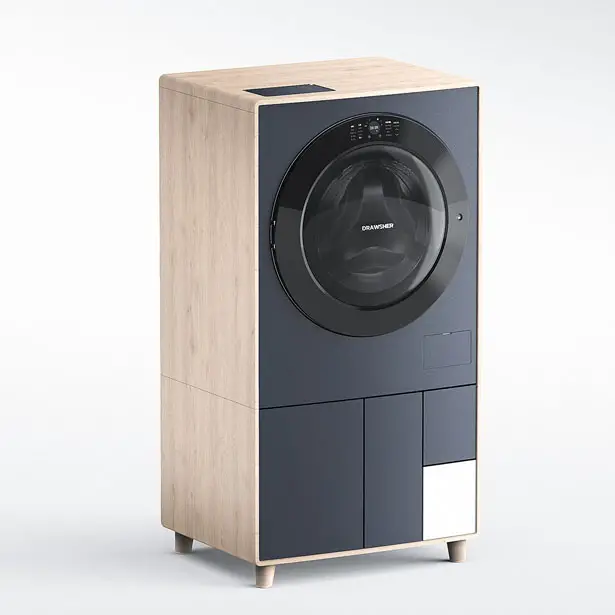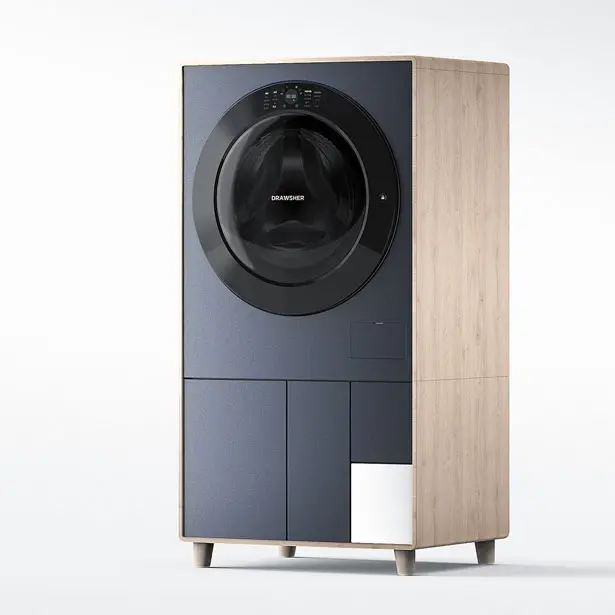 Designed by Kikang Kim, Drawsher helps you separate up to four different kinds of laundry from underwear, white, colored, or towel thanks to its four drawers at the bottom. Inspired by a dresser, this Drawsher is not just a home appliance but also furniture. We really love the color choices of this concept, it carries modern aesthetic touch to any contemporary décor.
Keep laundry detergent and fabric softener in that large container at the top, you can set how much you want to use them through the controlling display. The rectangular lid of the filter was inspired by a dresser to blend in harmony with the overall silhouette of this concept. The dehumidifier system is mounted behind the dresser, it will keep your laundry hygienic and prevent any mold, mites, or bad smell.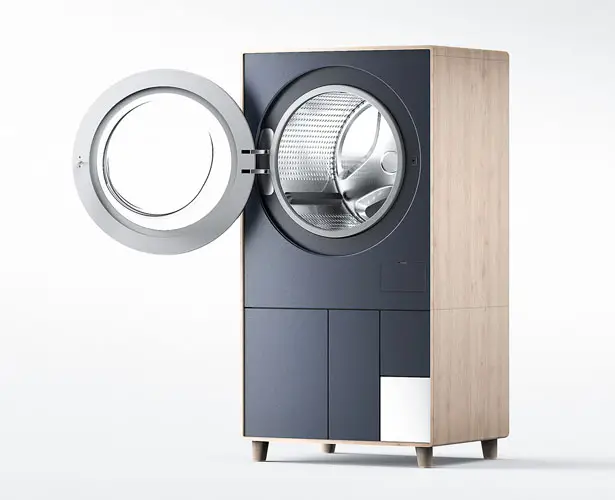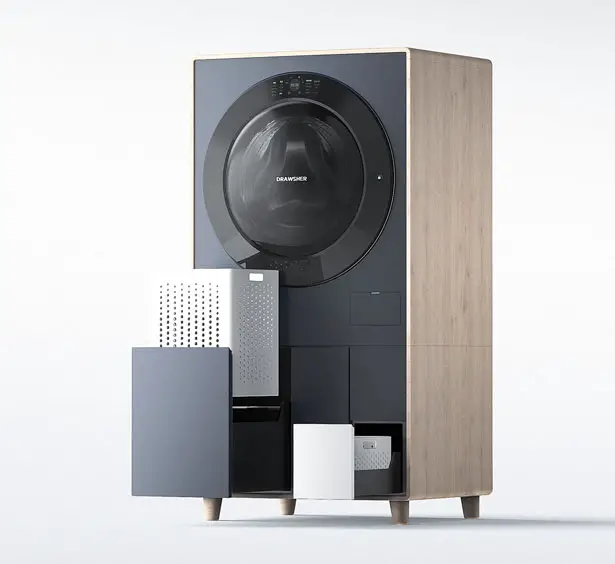 More images Drawsher Washing Machine Concept: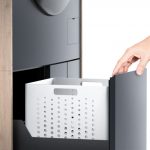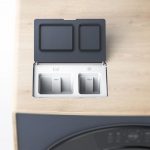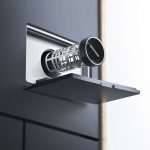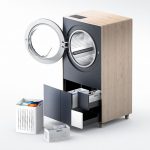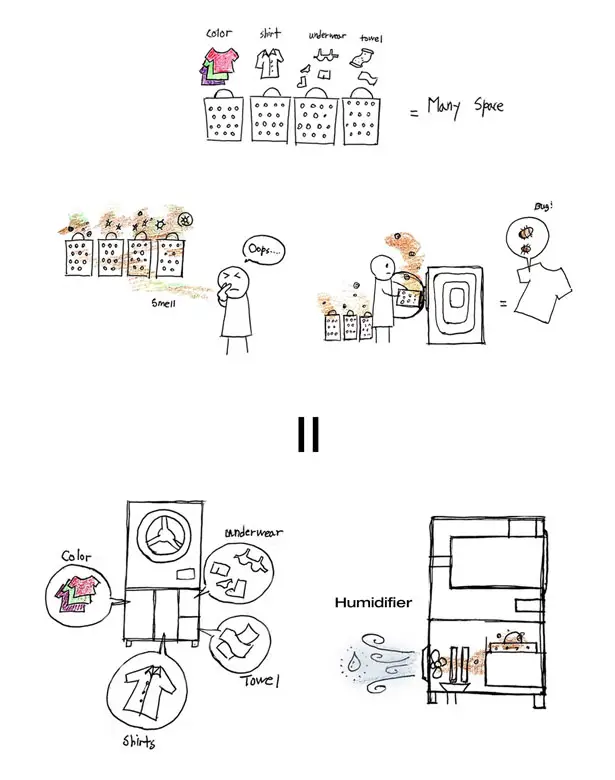 *Some of our stories include affiliate links. If you buy something through one of these links, we may earn an affiliate commission.