Hug painless vaccination system will replace those traumatic and painful experiences for children. Hug employs innovative microneedle technology that's developed at Georgia Technology, Institute Laboratory for drug Delivery. The microneedles dissolve into the capillaries in the dermis without reaching the nerve endings; thus, provide painless delivery. Doctors or parents can place the patch from Hug system on the inner forearm, the vaccination dose is delivered in just under 2 minutes. Once the dose is delivered, the green form on the hug patch will fade away, it visually confirms a successful vaccination. Using only one patch, this system can deliver multiple vaccines.
Designer : George Ressler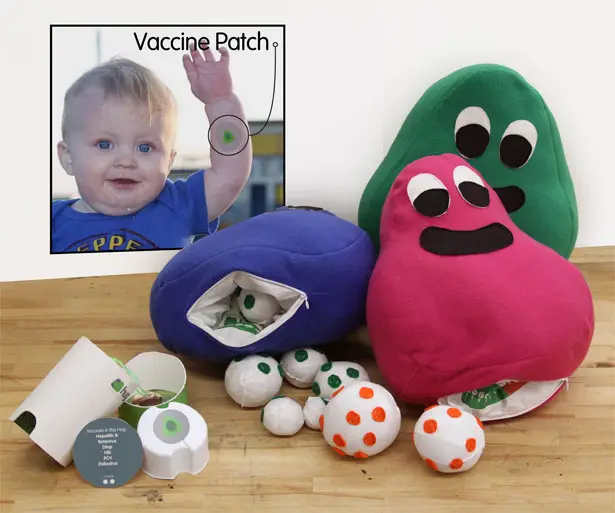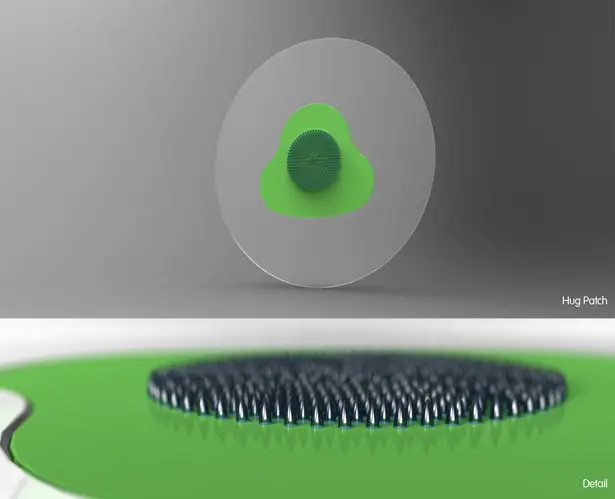 Hug patches are painless and very efficient. It provides enjoyable vaccination process and stress free compared to our traditional vaccine injection system. Hug concept is not a single product but a system of products and services. It consists of hug plush, hug patch and tracking balls. The hug plush represents the hug brand for the children to keep. As the child is vaccinated with the hug patch, they 'vaccinate' their hug plush by stuffing the tracking balls inside it. The hug patch is presented to the parent in packaging that is clean and un-intimidating. Inside the packaging, there's a card describing what vaccinations are loaded onto this patch and the tracking ball for the child's hug plush. Parents and children will look forward for their next vaccination appointment because they can bring their Hug stuffed toy and receive one more of tracking ball as a reward and a visible record by filling up their Hug toy.
The vaccination system is also heat-tolerable which makes it easier to be shipped in high quantities in remote areas in the world. Hug Painless Vaccination System is an ingenious design!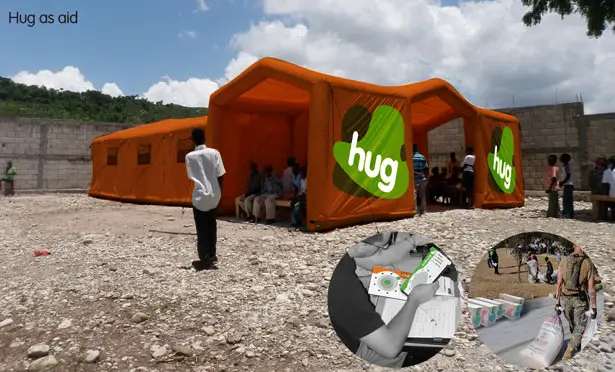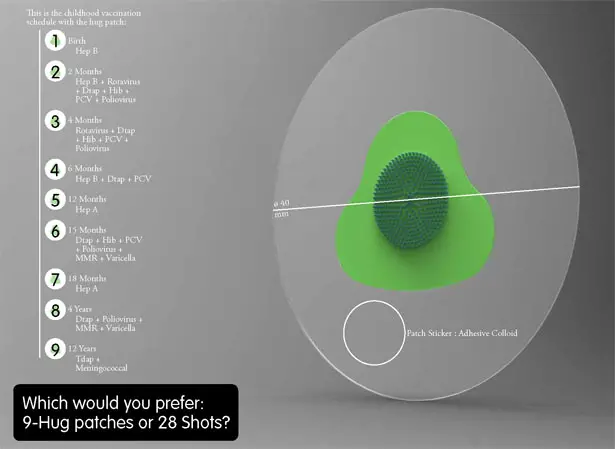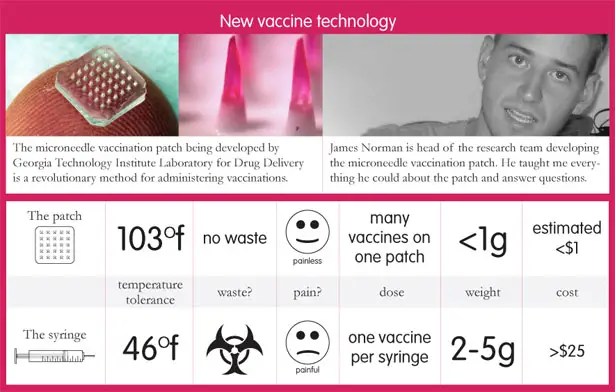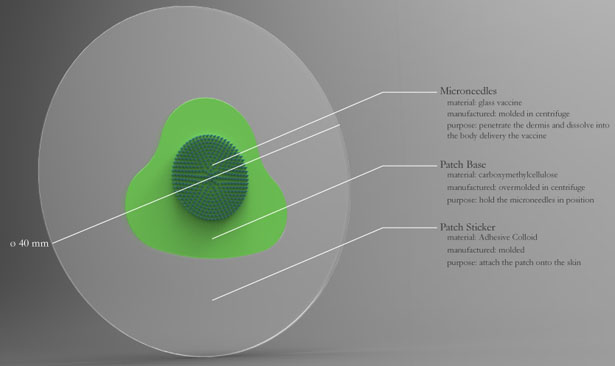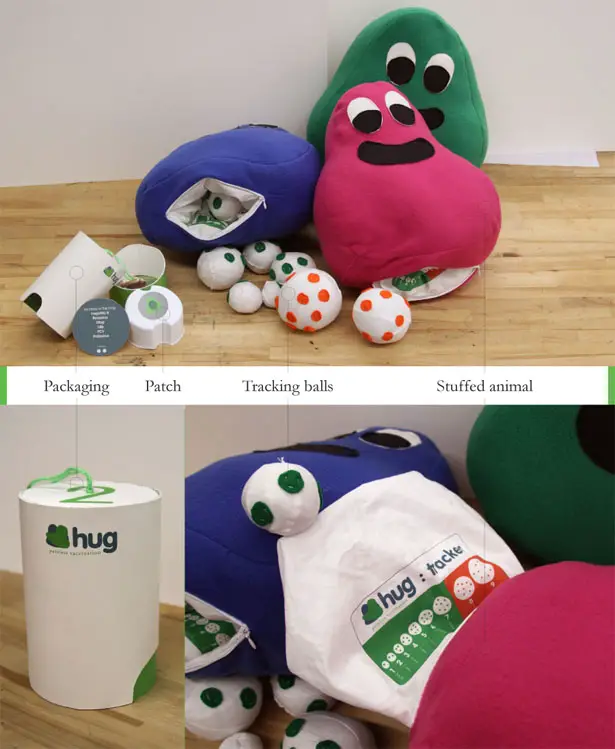 *Some of our stories include affiliate links. If you buy something through one of these links, we may earn an affiliate commission.