This limited edition good looker designed by Maximilian Busser & Friends is surely a collector's item as the product has been designed especially for those who would like to own a masterpiece. The overall technology is based on Horological machines which tell time. The machine is designed and constructed in three dimensional unlike the traditional wrist watches and hence are revolutionary. This version called as Horological Machine No.3 has been introduced in two versions : "Sidewinder", with its cones perpendicular to the arm; and "Starcruiser", with its cones in-line with the arm. Each has its own very distinct visual characteristics; each offers its own unique angle on telling the time.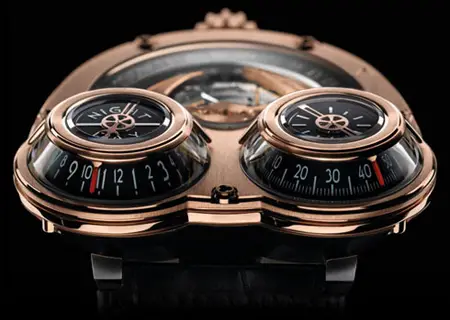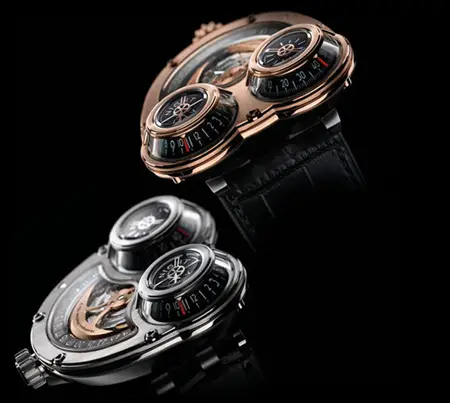 HM3's twin cones indicate hours and minutes respectively, with the hour cone capped by a day/night indicator. An over-sized date wheel – the wheel is actually a larger diameter than the movement – allows for large, clearly legible numbers, with the date indicated by a neatly engraved triangle.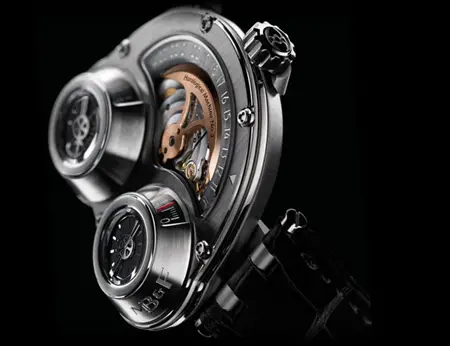 The movement of HM3 has been literally turned upside down to allow for an uninterrupted view of the solid gold winding rotor and the animated oscillations of the balance wheel. The technical challenges in inverting the movement were considerable; however, Jean-Marc Wiederrecht, winner of the inaugural award for Best Watchmaker at the 2007 Grand Prix d'Horlogerie de Genève, and his team at Agenhor not only met but surpassed the challenge.
Turning the watch over reveals the technical secret behind the inverted movement: two large, high-tech ceramic bearings that efficiently transmit power up to the cones and the date wheel.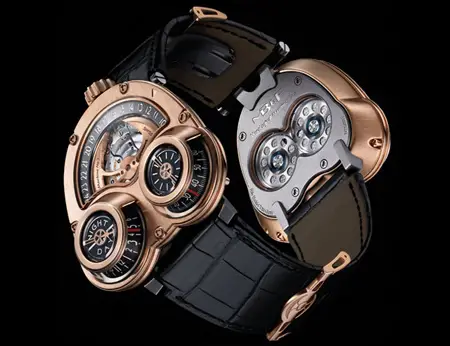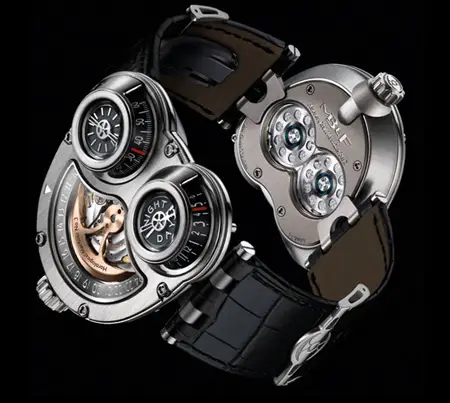 Designer : Maximilian Büsser and Friends
*Some of our stories include affiliate links. If you buy something through one of these links, we may earn an affiliate commission.