H0 Black Fluid Watch is the new addition to H0 Family series, it's a gorgeous, masculine all black watch with orange highlight to outline certain features. Life is not just a series of photo finishes, life is a stream of individual experience where each one is highlighted by the impact of what went before it and the potential of what's to come. This latest timepiece wants to invite you to reflect deeply on your perception of time. You would love that elegant black canvas that visualizes and honors the flow of existence.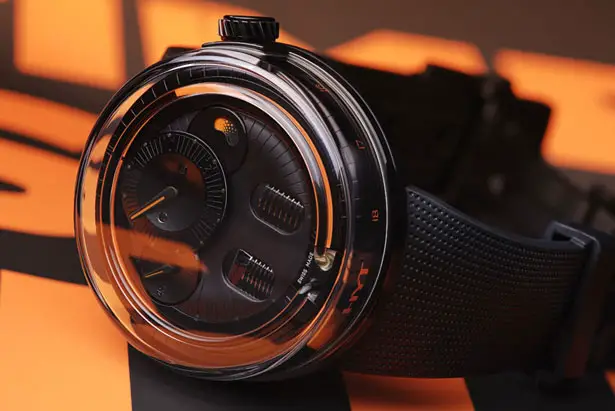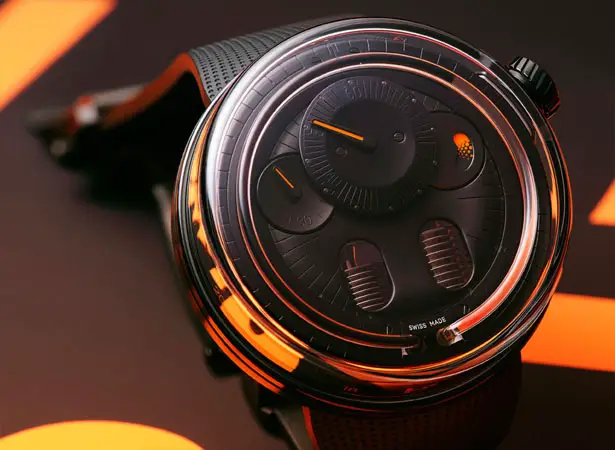 Using the power of monochrome, H0 Black Fluid Watch presents a distraction-free view of fluidic time. It focuses on the hour of six o'clock to encourage contemplation of alternative turning points in a day. HYT Watches wants user of this watch can be inspired to reflect on the importance of user's attribute to darkness and light. This watch mirrors the outline of the sun, orange Super-Luminova, underneath the capillary, charts time's flow.
Don't you just love that smoky grey dome sapphire crystal? H0 Black Fluid Watch attempts to attract rather than distract. This timepiece flows smoothly, it reminds you that nothing can stand in its way, it will follow energizing flow called life. [Buy It Here]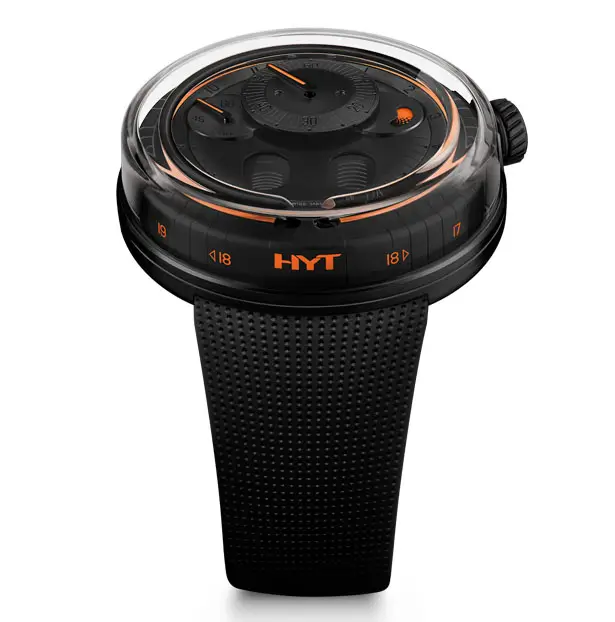 *Some of our stories include affiliate links. If you buy something through one of these links, we may earn an affiliate commission.