Here's an outlook of the future of Mercedes-Benz cars, through VISION EQS, this automotive manufacturer wants to provide you with a glimpse of future Mercedes-Benz's cars. There are two things that are timeless: the need for mobility and the need for luxury, but here's another one, an inner uncertainty about what will come next.
Mercedes Benz VISION EQS is a concept car that becomes the first milestone on the way to a CO2-neutral mobility and Mercedes Benz has been known for its technical innovation, responsibility, and fascination. Now, sustainability has become integral component of this company philosophy.
Featuring one-bow design Mercedes Benz VISION EQS takes Progressive Luxury design philosophy of EQ models into a new dimension. This futuristic concept car delivers seamless look through a dramatic and powerful sculpture with its majestic presence.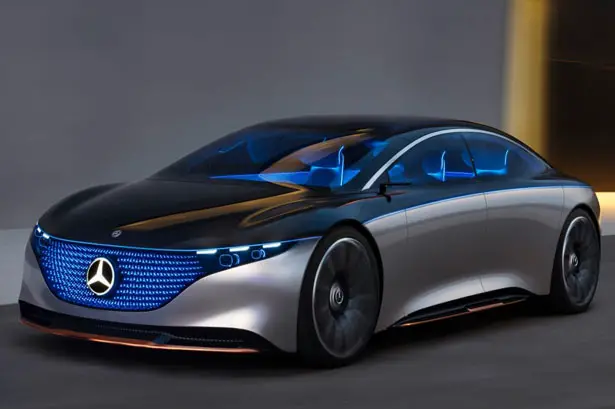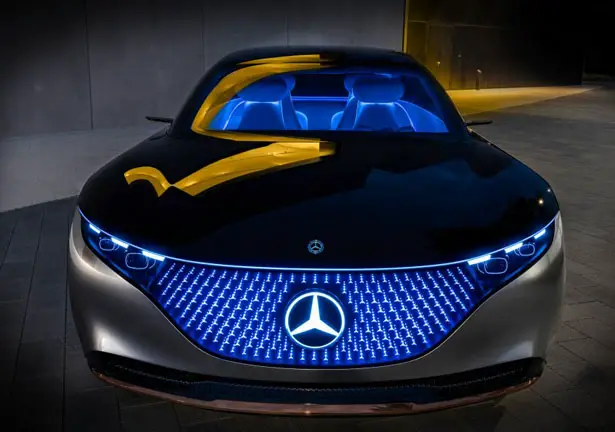 VISION EQS features seamless integration of the lights, it's a communicative vehicle with 360-degree exterior lightbelt. The digital LED matrix grille and the DIGITAL LIGHT headlamps allow for interaction between vehicle and its surroundings. That black-panel grille provides a new level of precise signaling, the light matrix consists of 188 circuit boards where each carries five individually actuated LEDs and a single star. Due to this 360-degree exterior light, you can see color division in the shoulder area, it creates a really cool contrasting exterior, it gives impression of a glass dome floating on the vehicle body. This contrast also puts focus on aesthetic dynamism of the show car as a whole.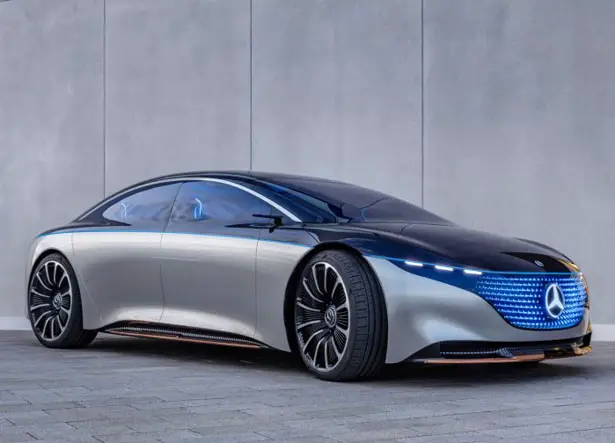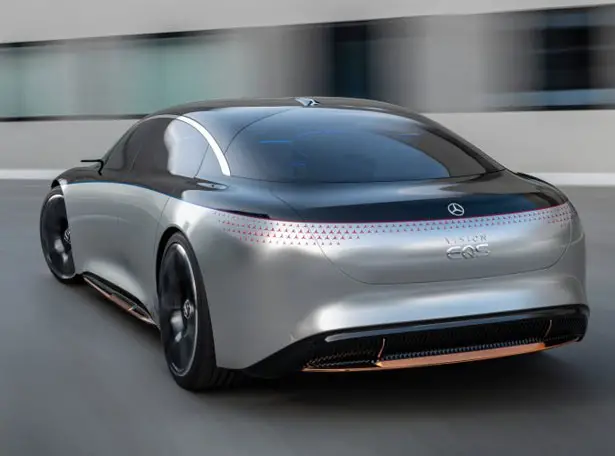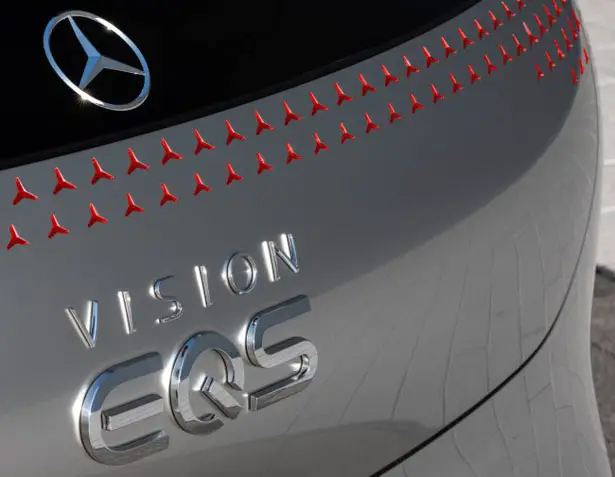 The interior of this car takes inspiration from luxury yachts. It presents you with clear and spacious design that creates a new level of serenity. The entire dashboard blends beautifully with the body of the front trim section, thus, forming an interior sculpture. The cockpit of VISION EQS envelops occupants just like the deck of a boat. Choice of materials also plays crucial part in integrating the whole parts and creates a special ambience.
Mercedes Benz VISION EQS accelerates from 0-100 km/h in less than 5 seconds with operating range up to 700km. The combined output of 350 kW gives this car the performance of a super sports car. Fast recharging the battery only requires 20minutes to reach 80%. Mercedes-Benz cars aim to become a major contribution for CO2-neutral car fleet in twenty years.
More images of Mercedes-Benz VISION EQS: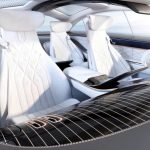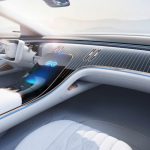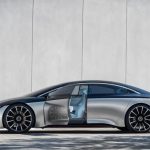 *Some of our stories include affiliate links. If you buy something through one of these links, we may earn an affiliate commission.