Andy Waugh Yacht Design, a British Design Studio, has presented 80-meter catamaran concept, Decadence. Inspired by the world of automotive and aeronautical advances from the 1920s, Decadence aims to embody the spirit of that golden era with advancements of modern design and engineering. The firm explains that Decadence is a modern yacht that exemplifies the potential of the SWATH hull form, it refers to small-waterplane-area-twin-hull vessels. These catamarans are usually defined by cylindrical hulls attached to a central body that stilts, they offer unique aesthetic possibilities yet to be fully realized in the luxury superyacht.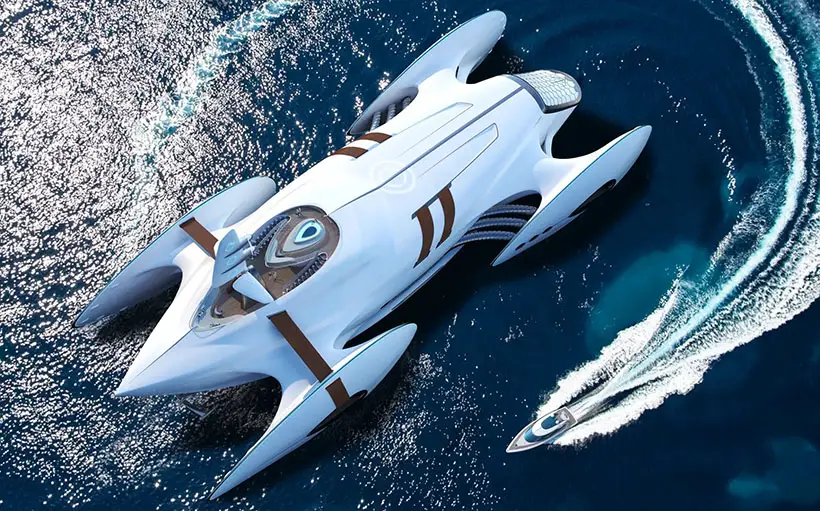 Decadence Yacht is designed with futuristic hull allows several technical developments, such as 70% reduction in pitch and roll movements compared to conventional monohull superyacht. This new development allows for greater comfort and safety while on board. As a 5,000GT yacht, Decadence by Andy Waugh Yacht Design boasts interior space that spans a 30-meter beam with potential space for owner's suite that measures 20-meter wide, 30-meter long, and 3-meter high. It's really a spacious suite. For added privacy and protection from the weather, each deck will have fully enclosable exterior areas. The crew and other technical areas are assigned onto the sponsons and outer hulls, freeing up additional space for guests in the main superstructure.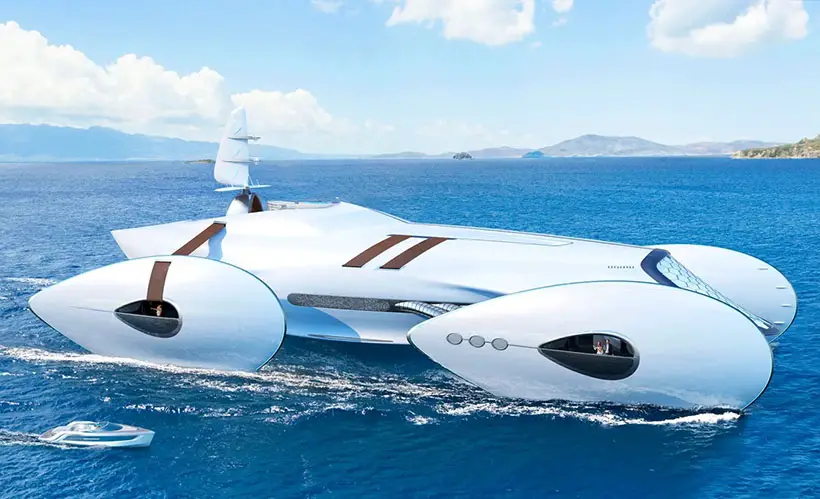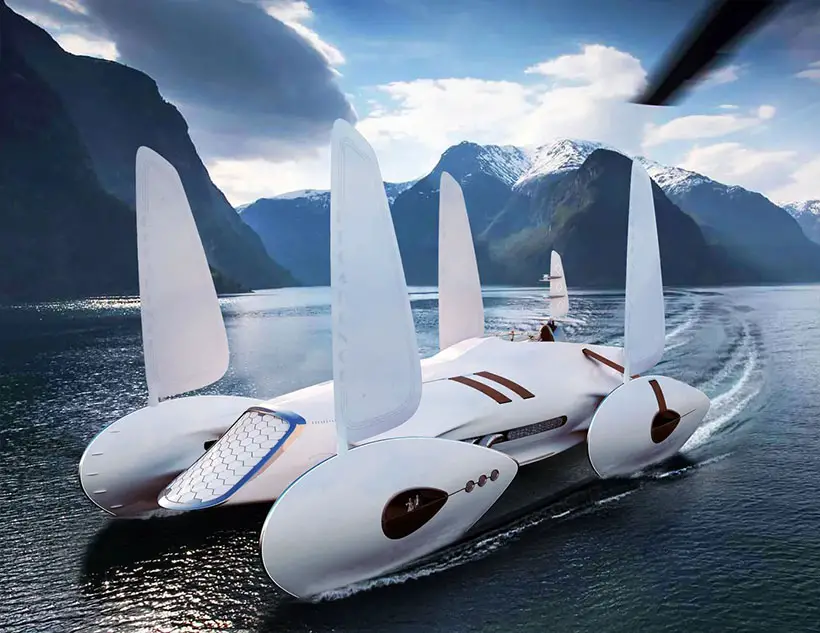 The oversized beam of Decadence Yacht can be challenging to find suitable marina berths. But the design studio has addressed that with multiple workarounds. Furthermore, the yacht also comes with built-in capacity for two 14-meter chase-boat tenders from Skyline Yachts that serves as transfer shuttles to shore. The retractable inflatable sails allow the yacht to benefit from added wind power. Moreover, the design studio claims that this yacht would have radical new propulsion system, it is expected to reduce its energy use by around 30%.
*Some of our stories include affiliate links. If you buy something through one of these links, we may earn an affiliate commission.