Computer games, PSP, Nintendo WII, PlayStation, and many more are causing children to have less and less outdoor activities. I can still remember my childhood days, I used to be so excited when my parents took me to play in the park. The part of swings and slides, hide and seek, running around with my friends, BBQ, and outdoor picnic, were the activities that really thrilled me. Unfortunately, that's not what is happening nowadays; children are too busy staying at home playing their video games. The idea of playing in the park does not excite them. Milos Todorovic, an industrial designer, attempts to engage children in outdoor activities by designing a new playground swing.
The main idea of this playground swing is to create a unique and exciting playground that attracts children to play outdoors. It attempts to separate them from their computer games and enjoy the real fun. This is the reason behind "Curl". Curl is a playground swing with extra safety features, more durable construction and groovy color choices. You can combine several swings into one big spiral for larger areas such as school yards and parks.
Designer : Milos Todorovic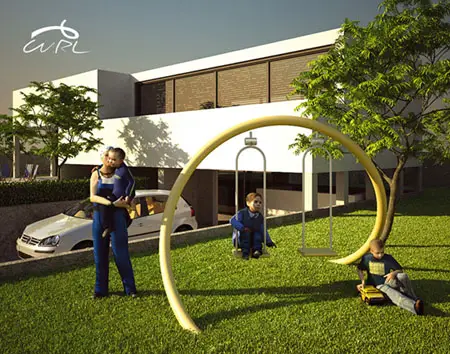 From Milos:
The construction is more unique with idea to attract children along with colours. I have put metal bars instead of chains because they will make movement more stable. Seats are more comfortable. The mechanical system will additionally increase safety and durability of playground swing.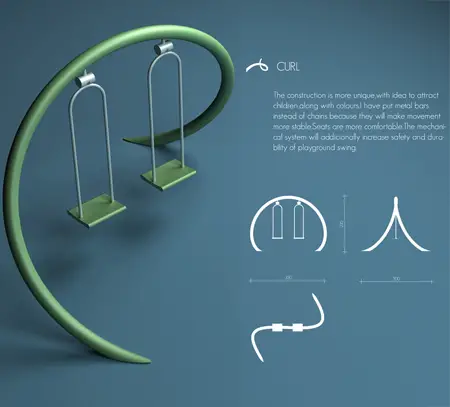 There is possibility of combining swings, the result of that is a spiral shape. This feature could be used on a larger areas such as school yards. The colours have richer and warmer tones, their task is to make swing more desirable and to enrich different environments. for example green would soften city's concrete parks, and purple would bring more contrast to regular parks.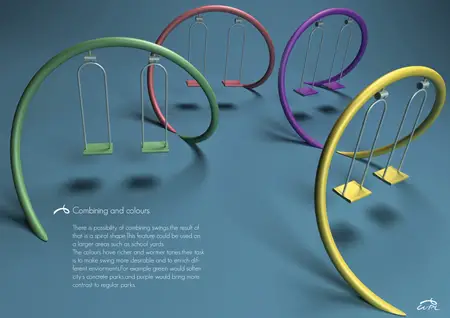 Click the image for bigger view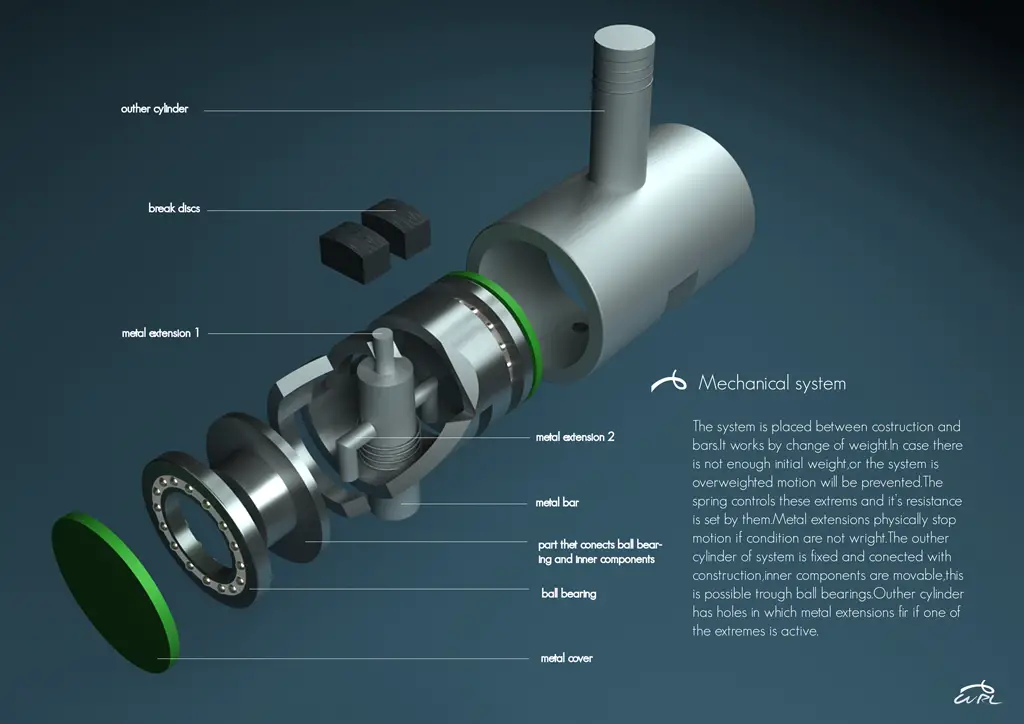 *Some of our stories include affiliate links. If you buy something through one of these links, we may earn an affiliate commission.