Flood is one of natural disasters that cause death, thousands homeless people, or food crisis. Flood Float Torch is concept hazard indicator especially designed for flooded areas, it indicates there's dangerous conditions underfoot. There have been many natural disasters all over the world and many of them are flood-related especially in Asia. When roads are submerged in water, people or vehicle can easily step into a drain or trip on some other obstacles. This concept is a combination of a traffic cone, a water-activated battery, and a signal light. It can be installed on pavement in rows to give vehicles or pedestrians information about the presence of a hazard underfoot.
As water enters the space inside the cone, Flood Float Torch pushes the battery, scale rod, and LED light. In this way, the light appears above the water surface.
Designer : Prof. Lee Yun Wen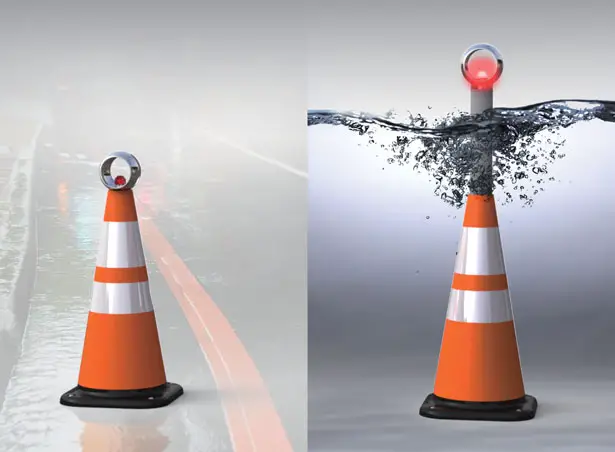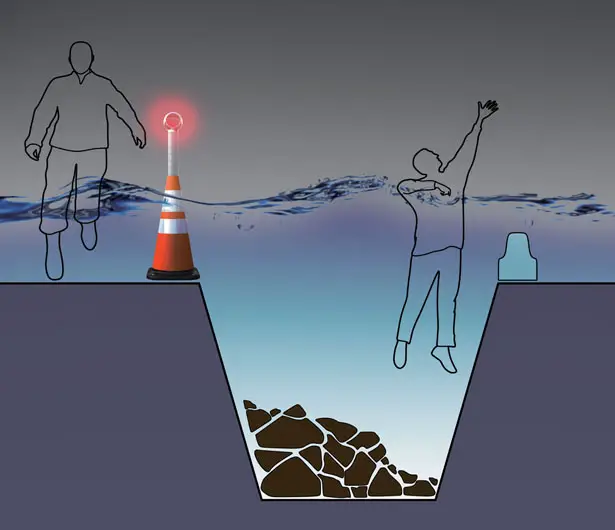 *Some of our stories include affiliate links. If you buy something through one of these links, we may earn an affiliate commission.