We do have road cleaning vehicles, yet many of them look threatening and unfriendly. Therefore, it will become obsolete in the future where we need more humane city life. Here's an Interactive Unmanned Sweeper concept that cleans city streets by accurate sensors and intelligent algorithms, and more. This futuristic automatic sweeper is designed to integrate into busy city life with its friendly appearance. It's like a cute robot that moves around the streets, it's approachable by pedestrians, it also ensures you can come in zero-distance contact without any danger. The designer wants to help us embrace this robot through its soft and fluid lines.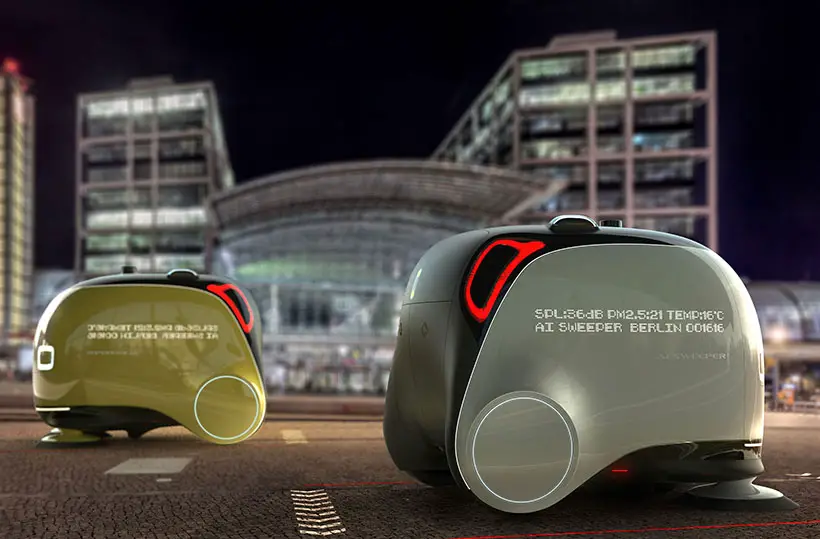 The exterior body of this Robotic Sweeper is also a LED matrix display that is able to send messages and announcement to passerby, vehicles, or traffic guidance. Even though it's an high-tech robotic sweeper, the design promotes humble appearance as a city ambassador. The style, proportion, and light, everything is designed to humanize complicated and advanced algorithms. This concept by Fan Feng and Dr. Lan Wei represents possibility of designing a utilitarian machine with good design. This robot would become a friendly face in public spaces, it will become an iconic symbol of the city as well.
Aside from sweeping the street and become everyone's friend, Interactive Unmanned Sweeper Robot also collects environmental information such as noise level and air quality. This collected data is sent to associated department to create better city environment for everyone. Furthermore, this robot also projects a laser beam on the ground to signal its working zone, its multiple cameras also assist with urban security. When the power is low, this robotic sweeper recharges itself through its solar charging station, which is available in multiple locations for easy access.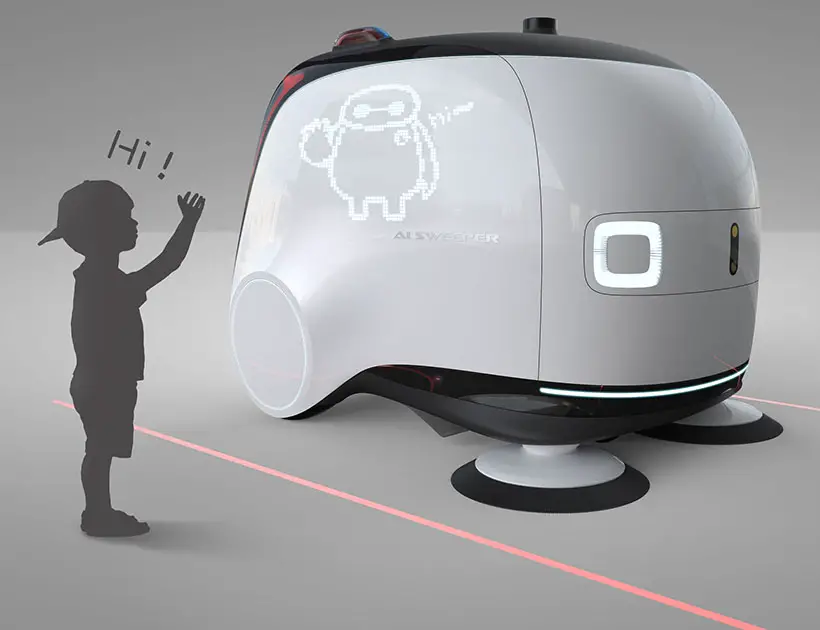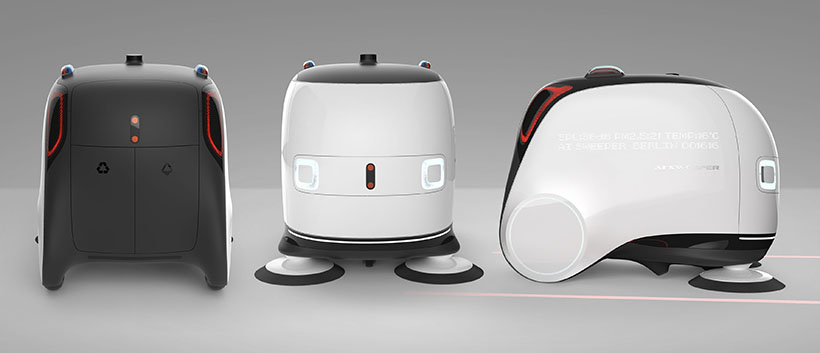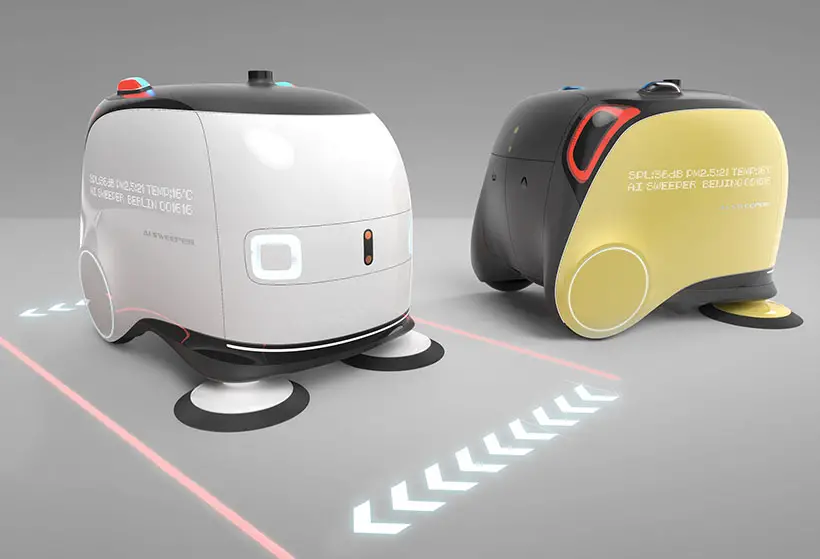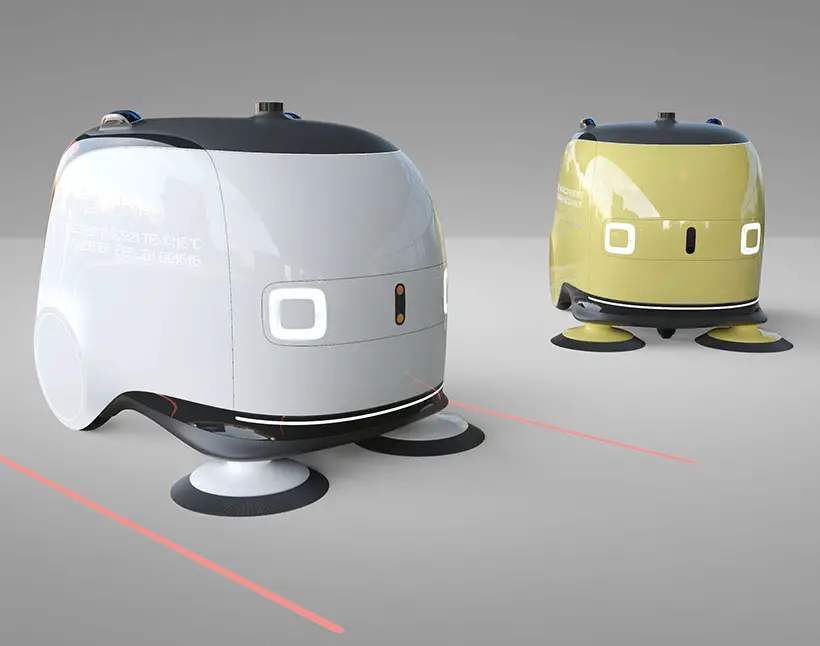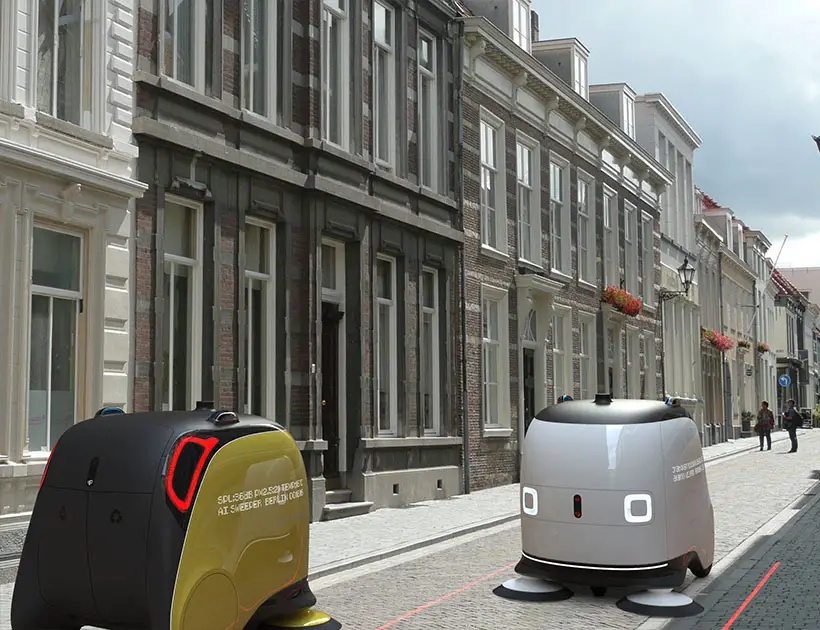 *Some of our stories include affiliate links. If you buy something through one of these links, we may earn an affiliate commission.