Oceanix Floating City is a future vision of what kind of habitat we'll live in when world's largest cities would be exposed to rising seas. By the year of 2050, if we don't do anything to climate change, it is predicted that vast majority of coastal cities will be impacted by coastal erosion and flooding. It will certainly destroy homes and infrastructures where millions of people will no longer have a place to live. This project is a proposal for UN-Habitat's New Urban Agenda, this is the vision of world's first resilient and sustainable floating community enough for up to 10,000 residents. This city is designed as man-made ecosystem, it is anchored in the UN Sustainable Development Goals by channeling flowing of water, energy, food and waste, together they create a blueprint for a modular maritime metropolis.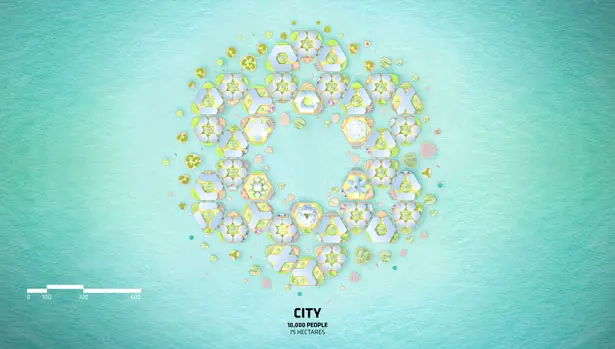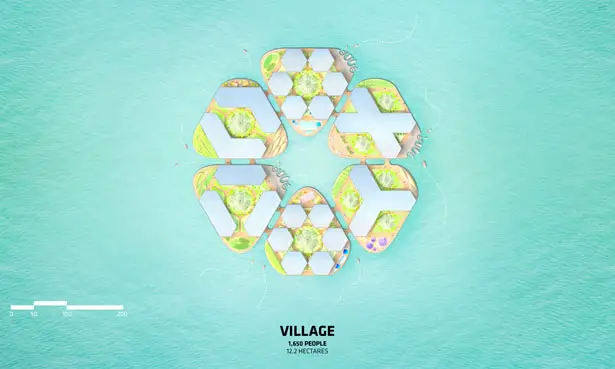 Oceanix City by BIG is designed to grow, transform, and adapt organically over time. It can be scaled from just neighborhoods to cities. Modular neighborhoods are created from 2 hectares platform, they are transformed into self-sustaining communities up to 300 residents with mixed-use space for living, working, and gathering during day and night time. All structures are kept below seven stories to create a low center of gravity and resist wind. Each building fans out to create shelf-shade for internal spaces and public realm, it also provides comfort and lower cooling costs while optimizing roof area to capture solar energy. For food, communal farming has become the heart of every platform, this way, residents can embrace sharing culture and zero waste systems.
Below sea level, there are biorock floating reefs, oysters, seaweed, mussel, scallop, and clam farming clean the water and accelerate ecosystem regeneration.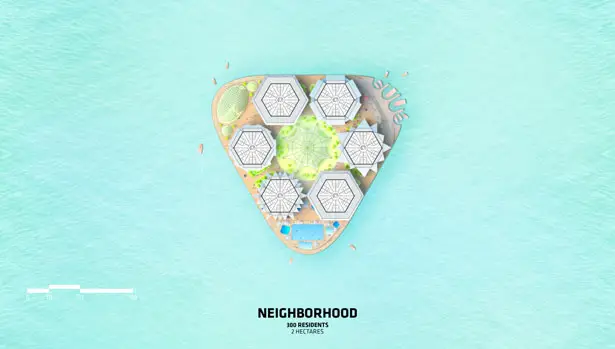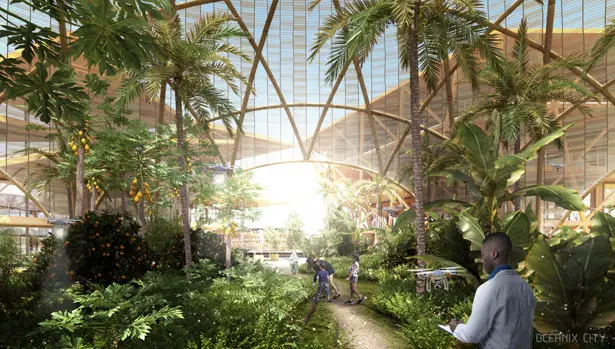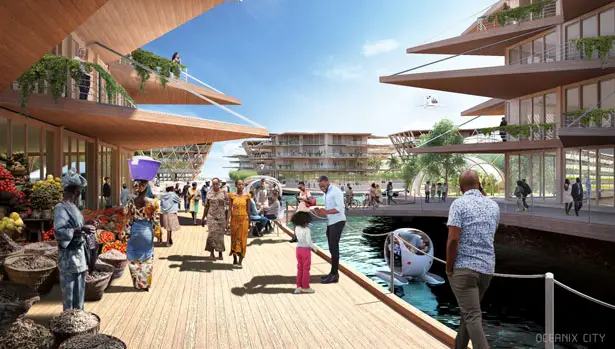 By gathering six neighborhoods of Oceanix City around a protected central harbor, we can create larger villages of 12 hectares. It can accommodate up to 1,650 residents. Any social, recreational, or commercial functions can be located around the sheltered ring to encourage people to gather and move around the village. These residents can just walk or use boat through the city using electric vehicles. To create larger habitat, six villages can be connected each other to form a city of 10,000 residents, it creates a strong sense of community and identity. All communities regardless of size will prioritize locally sourced materials, especially for building construction, we can use fast growing bamboo that offers tensile strength of steel yet negative carbon footprint. The bamboo can also be grown on neighborhoods themselves.
Oceanix Floating City is possible to be pre-fabricated on shored then towed to the final site to reduce construction costs. It creates affordable housing that can be rapidly deployed to coastal megacities in dire need.
More images of Oceanix Floating City: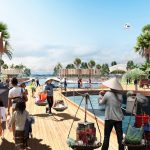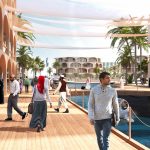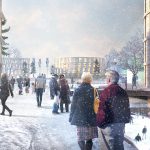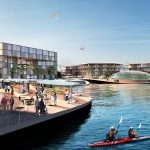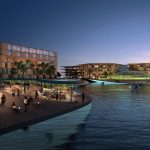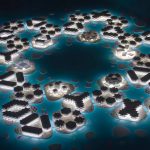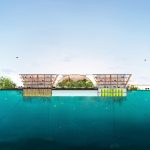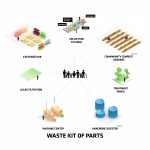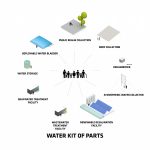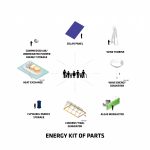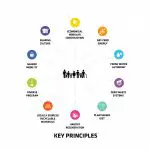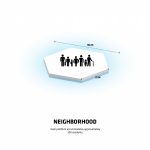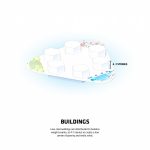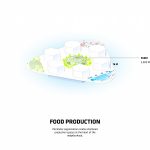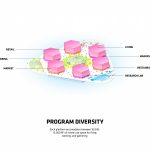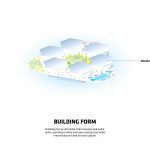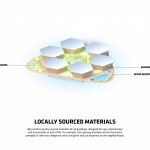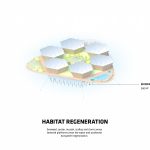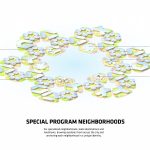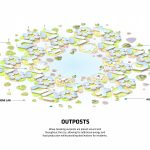 CLIENT: OCEANIX
COLLABORATORS: MIT CENTER FOR OCEAN ENGINEERING, MOBILITY IN CHAIN, SHERWOOD DESIGN ENGINEERS, CENTER FOR ZERO WASTE DESIGN, TRANSSOLAR KLIMAENGINEERING, GLOBAL CORAL REEF ALLIANCE, STUDIO OTHER SPACES, DICKSON DESPOMMIER
SIZE: 500000 M2
LOCATION: –
STATUS: IN PROGRESS
PARTNERS-IN-CHARGE: Bjarke Ingels, Daniel Sundlin
LEADERS: Alana Goldweit, Jeremy Alain Siegel
TEAM: Andy Coward, Ashton Stare, Autumn Visconti, Bernardo Schuhmacher, Carlos Castillo, Cristina Medina-Gonzalez, Jacob Karasik, Kristoffer Negendahl, Mai Lee, Manon Otto, Terrence Chew, Thomas McMurtrie, Tore Banke, Tracy Sodder, Walid Bhatt, Will Campion, Yushan Huang, Ziyu Guo
*Some of our stories include affiliate links. If you buy something through one of these links, we may earn an affiliate commission.