Amphibious Hybrid is a concept vehicle which was created under an industrial design course project. This intelligent and superbly designed car has adjustable tire and the ability to analyze particular terrain and change the shape of the tire automatically as required. The tires are able to open up if required depending on the terrain. When the vehicle is running on normal roads, the tires remain usual. When it is running in the snow, the tires are open a little bit. Finally, the flaps are completely open when it is running in the water, acting as a propeller to give the pace.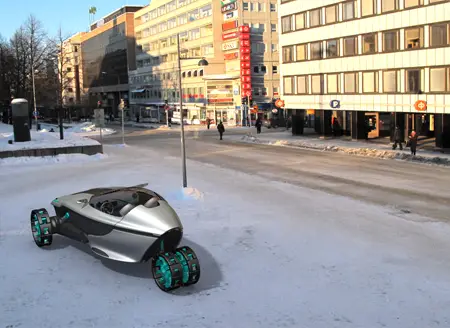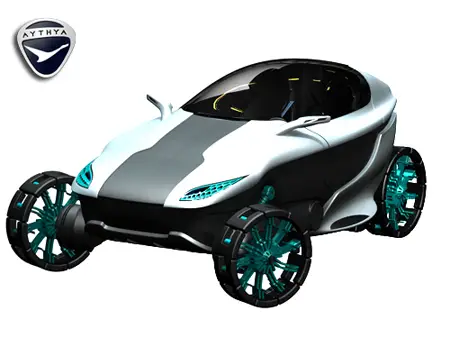 Text from designers :
The idea is to make an amphibious vehicle that can be used on land, ice and on water. Inside each wheel is an electric engine, which has energy from batteries. To realize these points the vehicle needs to be adaptable to the environment and use. This problem is solved by a specially designed tire.
Intelligent wheel system
The wheel exists of movable parts which can increase traction or even transform in a paddle wheel to propel the vehicle in the water. The wheel is controlled by terrain sensors which decide when more or less traction is needed. This system provides the vehicle with more safety because it can answer to different kind of terrains.
Renting concept
When making a vehicle that can do almost anything it will be certain it is going to cost a lot of money. For students to be able to afford it, there could be a renting system. For example for 5 euros a day the tourists and students could rent the vehicle. Cheap price could be achieved by sticker advertising.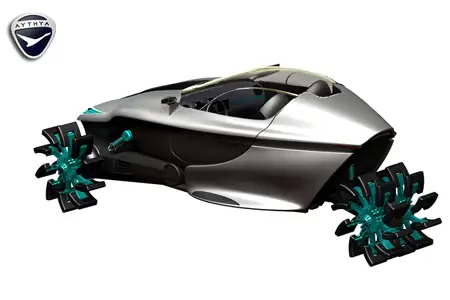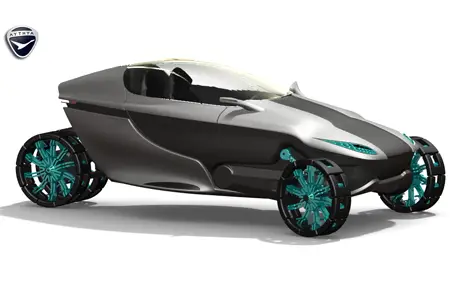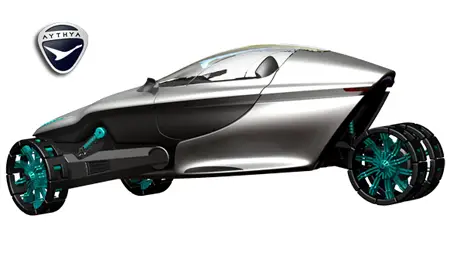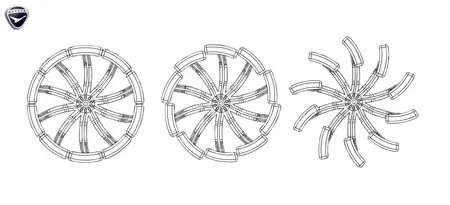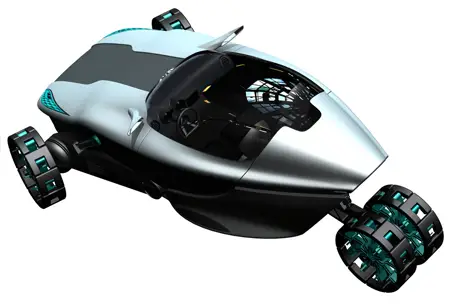 Designers : Janne Leppänen, Tuulia Miettinen, Roope Kolu, Tiemen Stelwagen, and Jaap Van Der Voort
*Some of our stories include affiliate links. If you buy something through one of these links, we may earn an affiliate commission.