Firetent is a wooden fire-starter that helps your camping activity a bit easier. It's a fire-starter designed to beat elements, it's small, light, and fun to put together. Firetent comes in pieces that snap together to kindle roaring blazes, the idea was to create a simple structure which can be transformed a tool to start a fire. This structure is so easy to put together that both children and adults can easily construct one. It would help both new campers and seasoned hikers to feel confident when starting their fires. It's undeniable that sitting around a fire gives special experience whether you play games in the glow, cook over it, or gossip around it.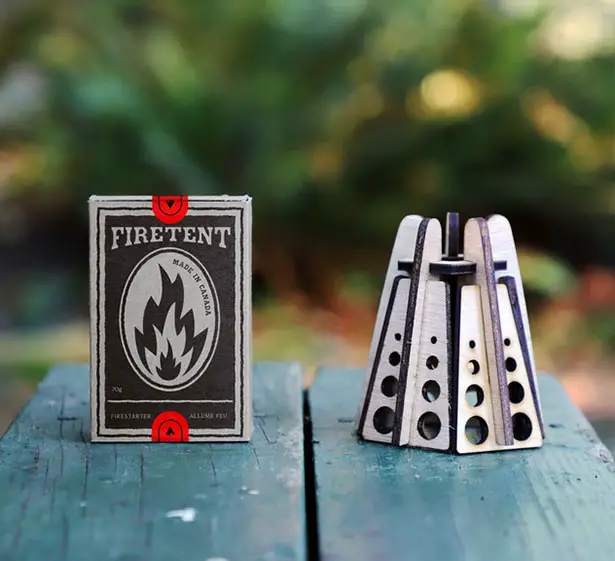 When you hike or camp and suddenly rain falls, it would be hard to find dry wood to start a firecamp. At that moment, you will realize how much comfort a simple fire camp can bring. designed by John Shukin and Jordan Campbell, Firetent provides you with dry wooden pieces that fit together to start your fire, you can also tear the packaging box and keep it into firetent bottom, you can ignite some cotton balls to start your fire. Every detail of the structure of Firetent has been carefully designed to give final product perfect balance between practical assembly and burnability. Those various sized holes in every piece help to create a cyclic air current to stoke the flame.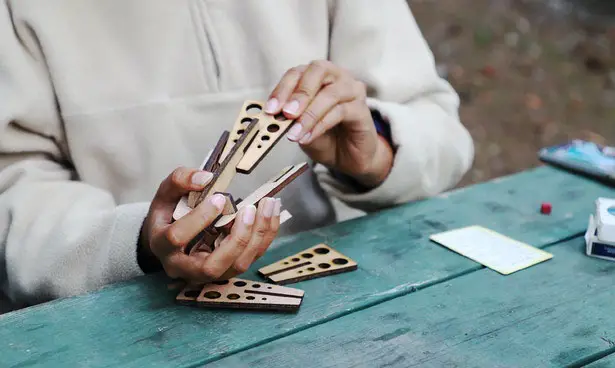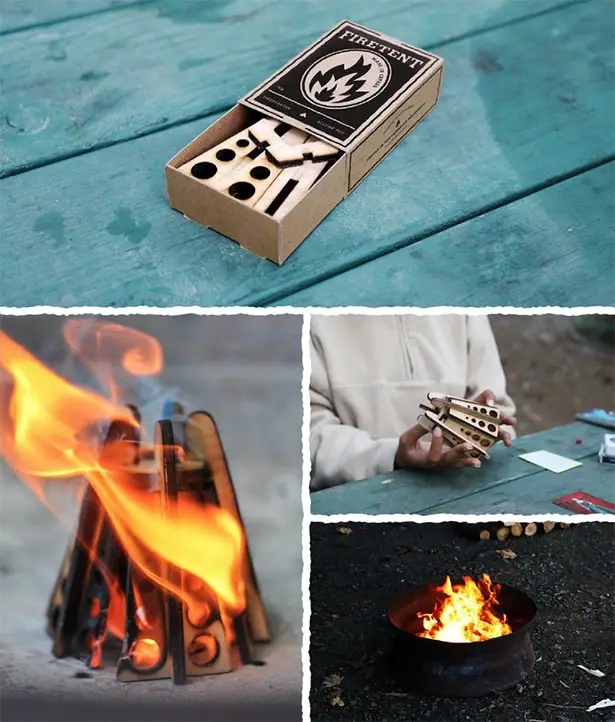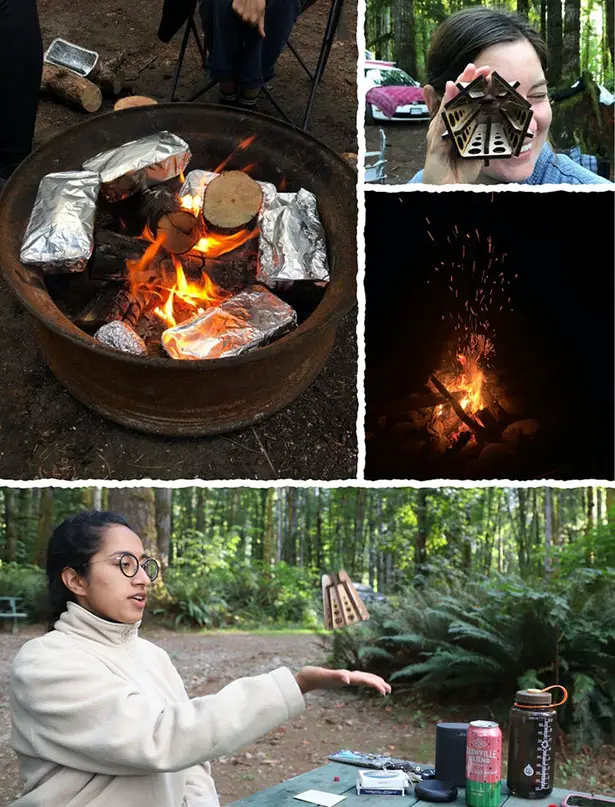 *Some of our stories include affiliate links. If you buy something through one of these links, we may earn an affiliate commission.