Are you bored yet? Well, here's a little project that you can build and enjoy, DIY Cardboard Pinball Game. Designed and created by dynamic duo The dynamic duo of Ben T. Matchstick and Pete Talbot, this game kit includes everything you need to built a fully functional pinball game. Powered by rubber-band, this game helps you unplug from your electronics and enjoy some cool inventive fun.
You can build this with your children, nieces, or nephews, it takes about an hour with no tools required. The real fun begins when you use your creativity to customize it, adding ramps or obstacles, decorate it in your style. It's an environmentally friendly game, the material is reworked cardboard from shipping packages in Philadelphia. [Buy It Here]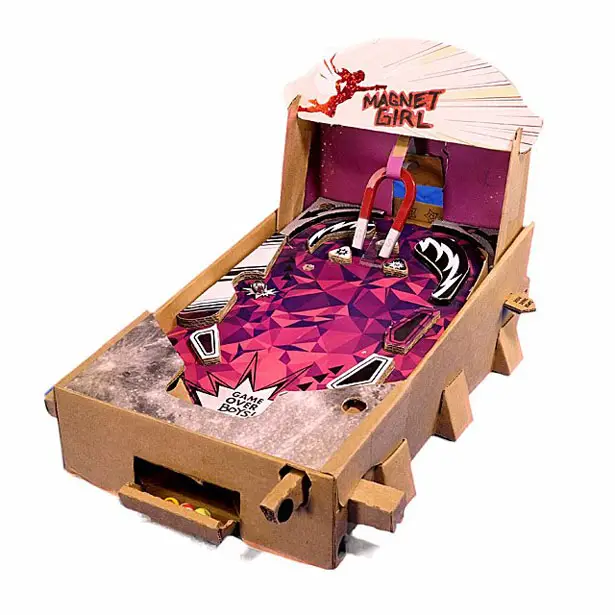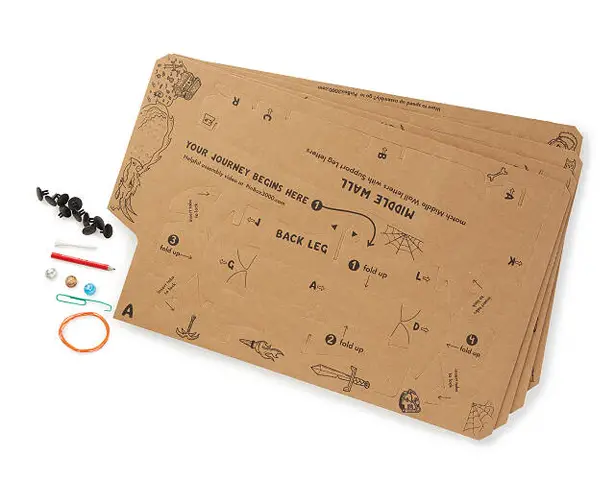 *Some of our stories include affiliate links. If you buy something through one of these links, we may earn an affiliate commission.