The "Disability Crosswalk" is a system that is a universal design used to help all users cross the street safely. With specifically the visually impaired in mind, the crosswalk system is activated by a pressure pad which is stood on. After activation, the crosswalk system uses a speed detection device linked to a translator in order to verbally tell the user what the speed of an approaching vehicle is. It also gives a visual number reading of the speed. When a vehicle is stopped or absent, the crosswalk will state the street is safe to cross. There is a rubber rail system which can also be utilized to help the visually impaired cross the street safely and directly. There should be two individual speed reading/warning units across the street from each other, with a rubber rail in between to create one full system.
In addition to the verbal warning to the pedestrian, there is a LED panel on the back side of the crosswalk system which warns drivers that there is a pedestrian trying to cross the road.
Designer : Sarah Jayne Eiring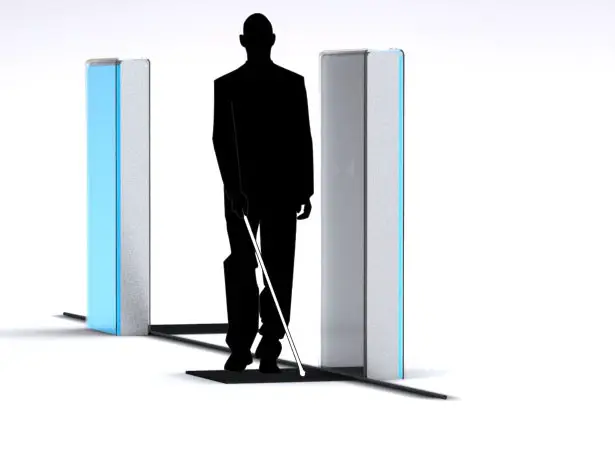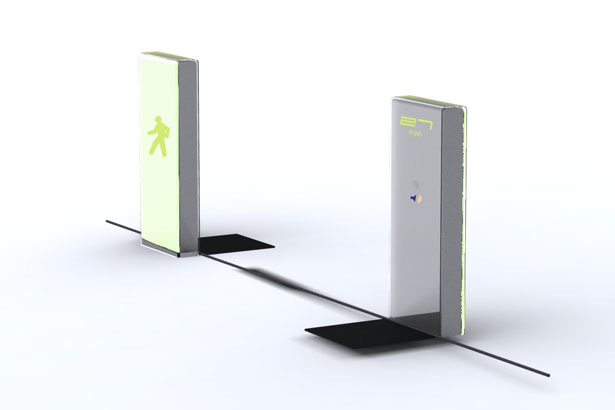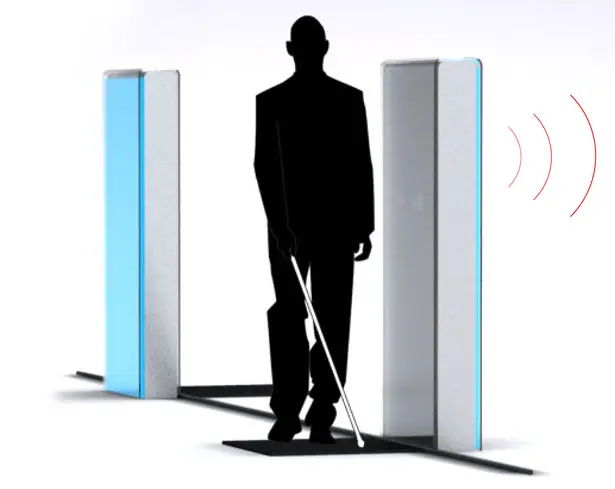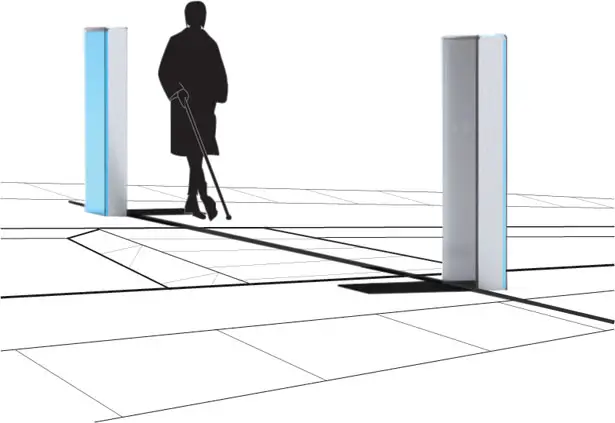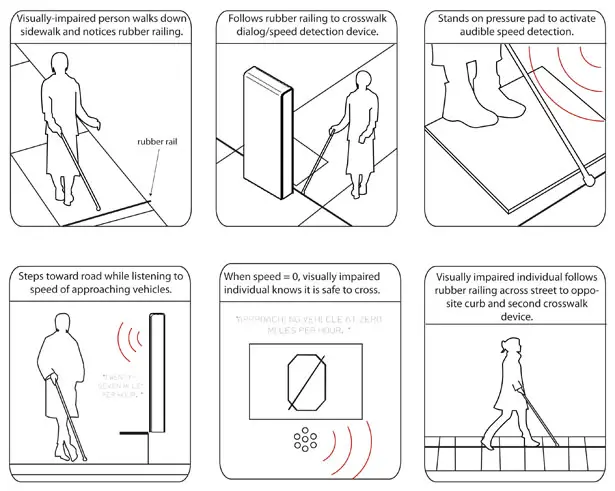 *Some of our stories include affiliate links. If you buy something through one of these links, we may earn an affiliate commission.