He Yi is a practical product that combines a pencil box and a table lamp, it's an ideal pencil case for students. As a multipurpose pencil case, it opens and switches on via a unique mechanism based on the lever principle. You won't find any power button whatsoever on the case, it features minimalist and simple way to switch it on or dim the lights.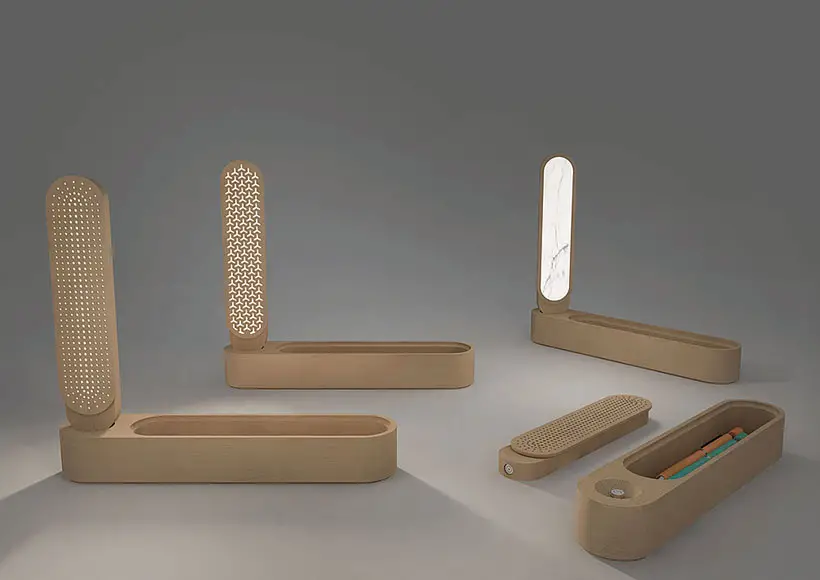 Designed by Kong Dezheng and Xu Jiamin, He Yi engages interactive search when you use it for the first time, it becomes the key feature of this concept. There's a magnetic component at the to part of the case, simply press the end of the lid to lift it open and place that lid standing on that small, round magnetic component to activate, it also means that the lamp would be able to rotate 360-degree, convenient and flexible. This concept design certainly saves more space on the desk and it is full of fun.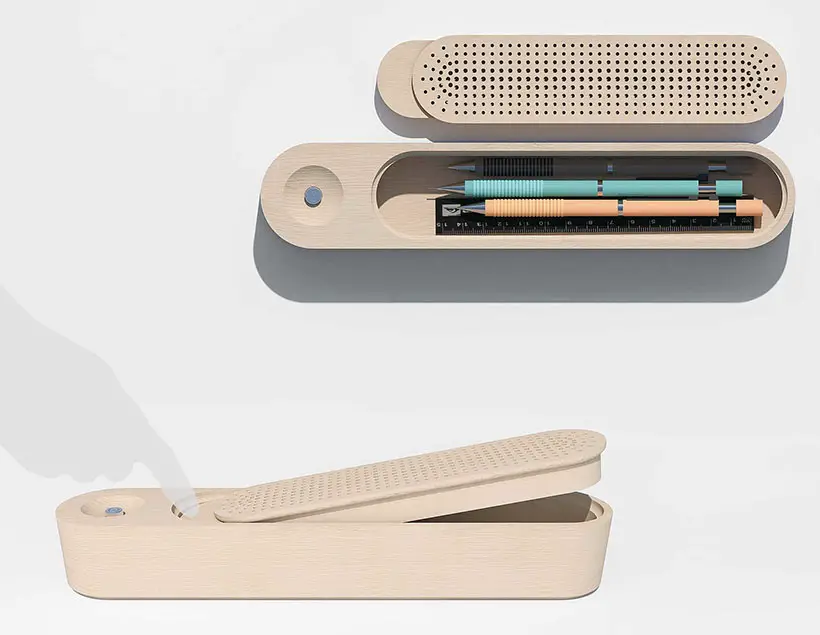 *Some of our stories include affiliate links. If you buy something through one of these links, we may earn an affiliate commission.