Code41 Mecascape is not a pocket watch, a wristwatch, or a clock, it's a new generation of mechanical watch that transcends the usual dimensions. It reveals a beautiful architectural vision of time, space, volume, and light. It's not enlargement of a watch or a flat clock, aside from its precision and ingenuity, Mecascape displays a new form of creative freedom in watchmaking. Perhaps we can say that this watch can be categorized in mechanical time objects. You get to witness beautiful harmony between elements that make this watch works, it features a completely visible mechanism on a flat surface with aesthetic complexity builds exponentially.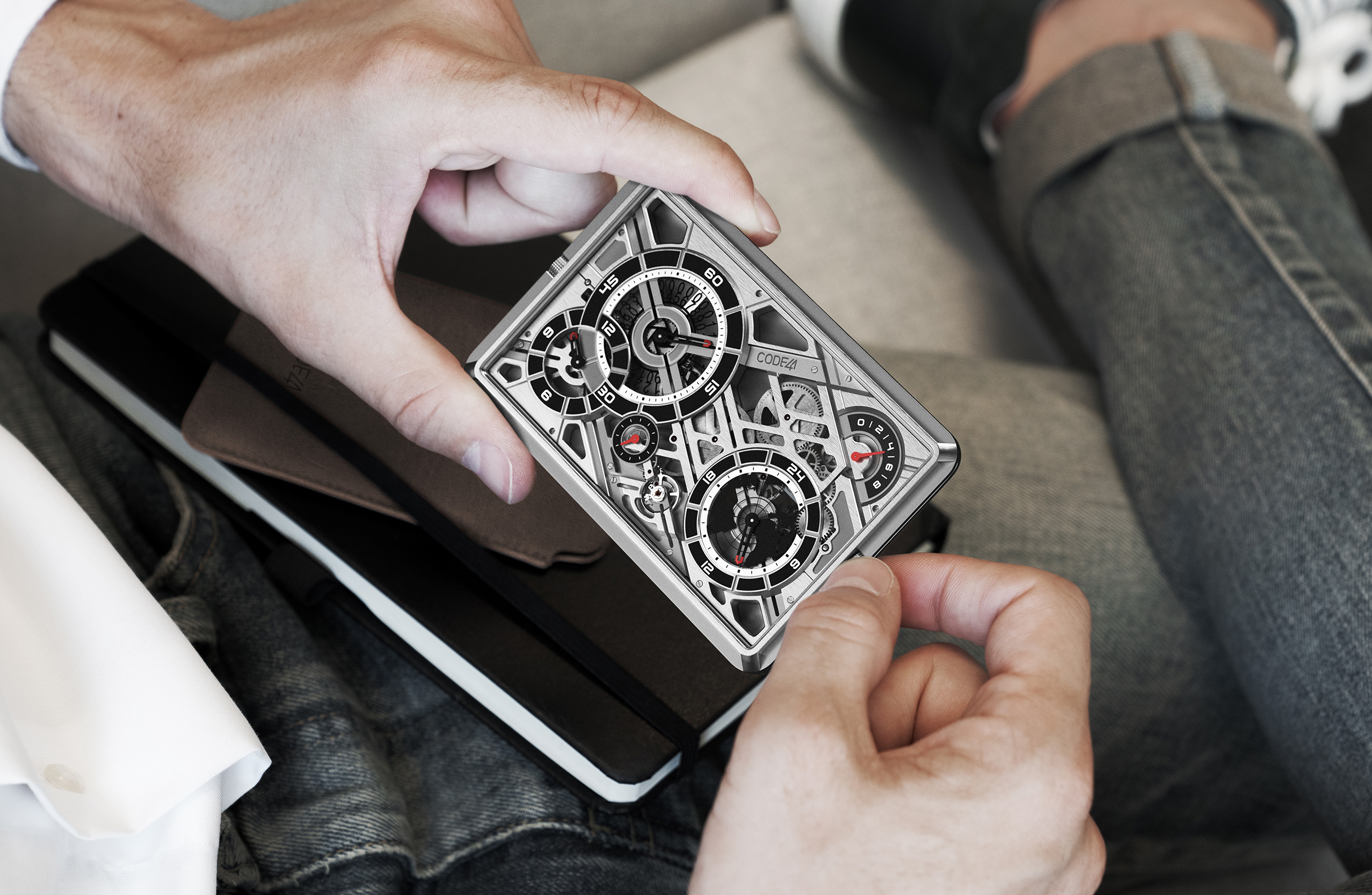 Mecascape Watch wants to bring mechanical beauty and elegance by redefining "Flatness". Spatial volumes are loosened, they turn into more generous that those afforded in a watch, but in turns, it needs a skillful capacity to adapt. Through Mecascape mechanical watch, Code41 wants to reveals a new architectural fusion of space, time, and light.
Mecascape is protected by an anti-refletive sapphire crystal, it has solid grade 5 titanium case back that protects this watch from possible twisting, it also ensures a solid structure. There's a small opening, which is also in a sapphire crystal, allowing you to admire part of the plate and some gears movements. Place Mecascape vertically on a piece of furniture, the metal support helps to show off this watch wherever you place it. It also comes with an Italian leather travel case, lined with microfiber, allowing you to carry Mecascape safely.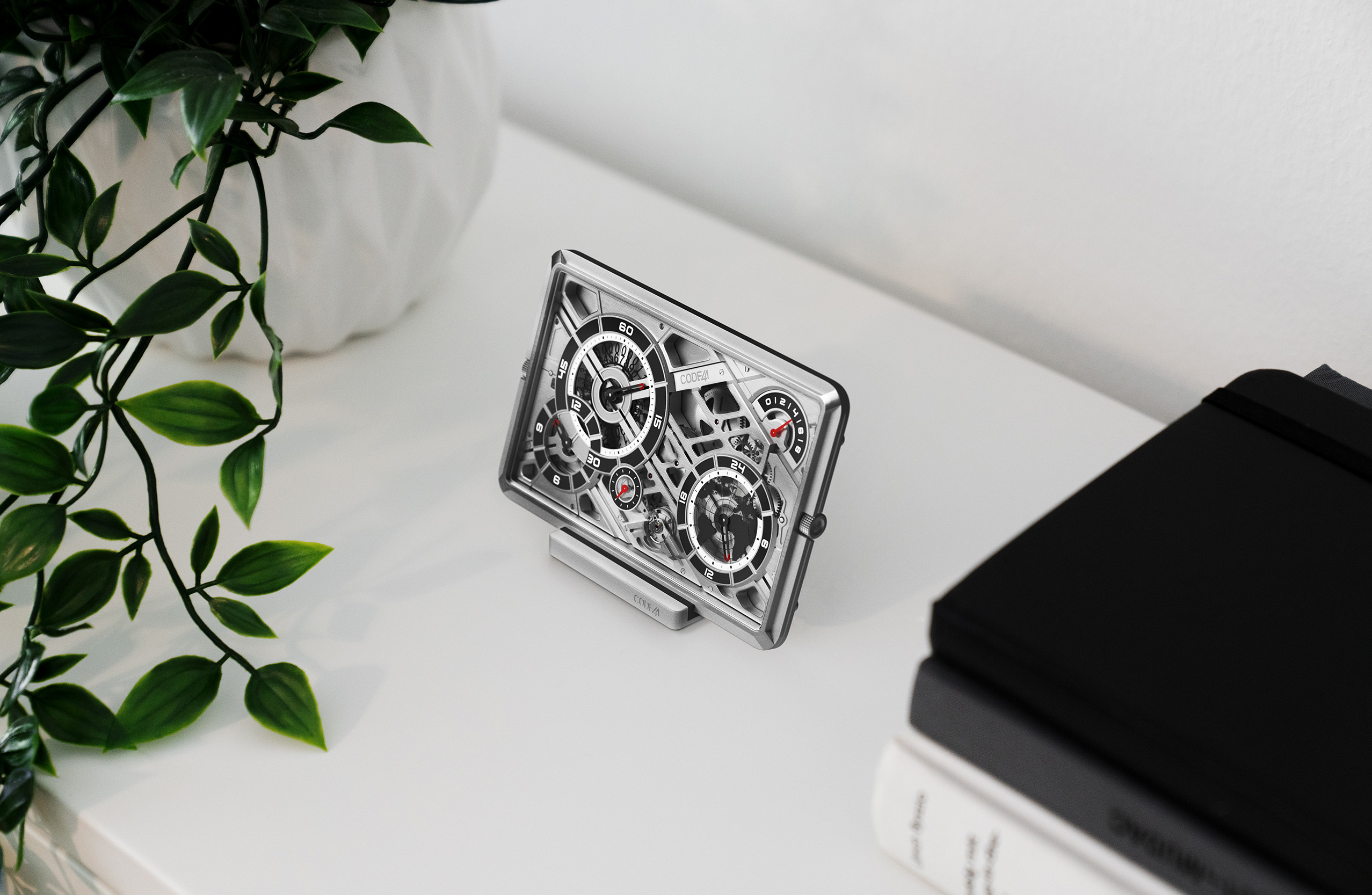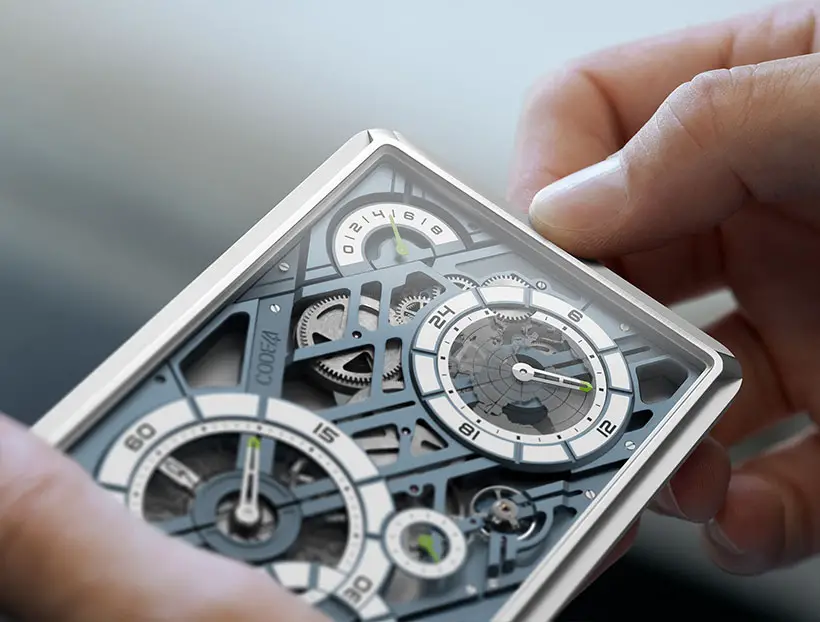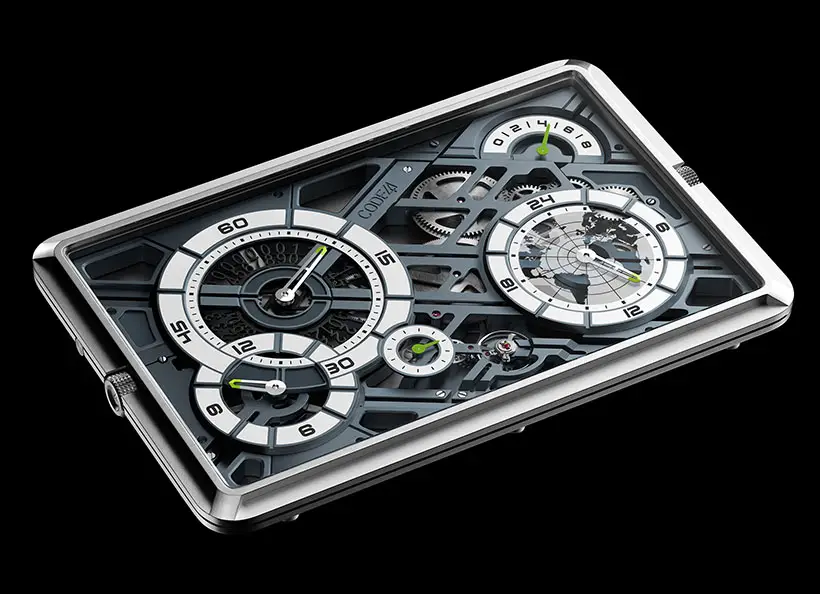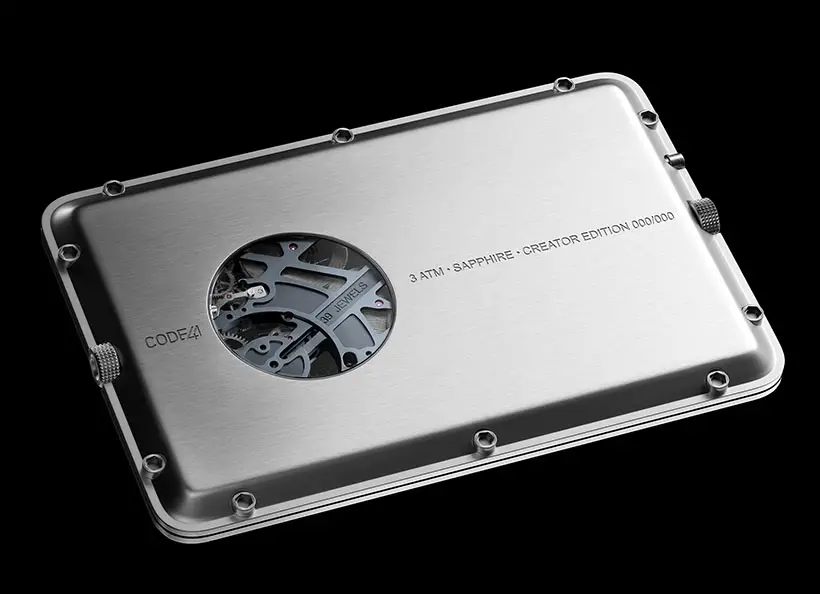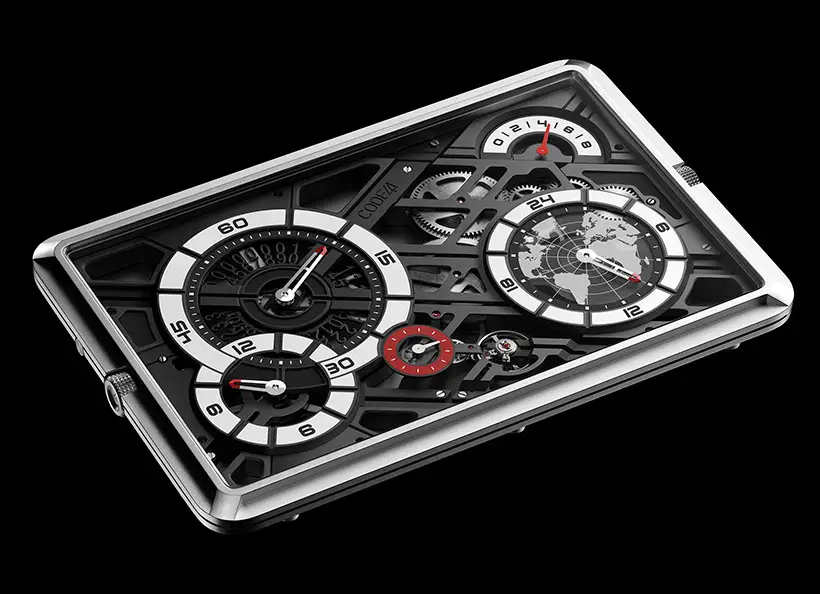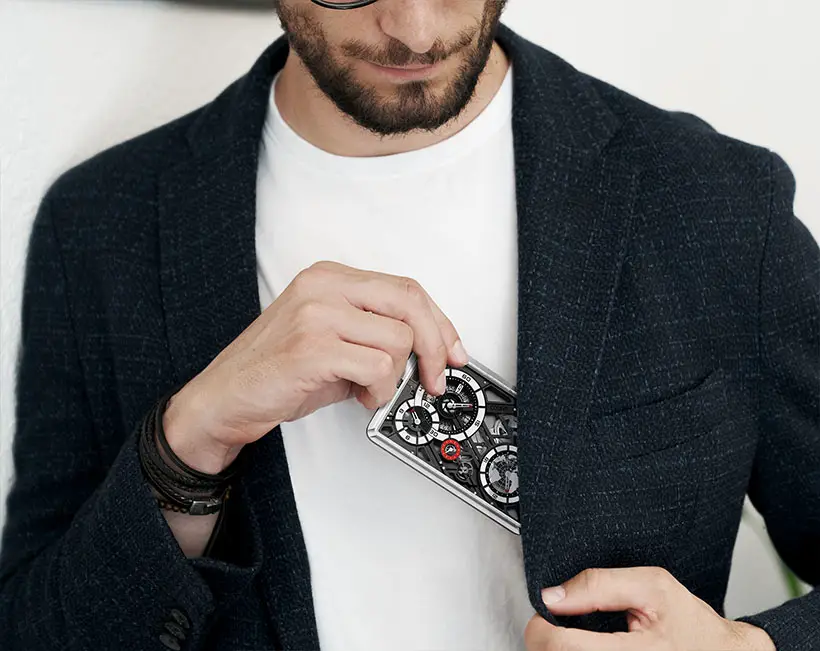 *Some of our stories include affiliate links. If you buy something through one of these links, we may earn an affiliate commission.