Being introduced in 2005, the W16 engine has become the beating heart of every Bugatti. That's why to bring the W16 era to an end, Bugatti releases something special, exclusive, elegant, and of course powerful. It has to be the best of its kind: Bugatti W16 Mistral Roadster. As the final roadgoing appearance of Bugatti's legendary W16 engine, the company knew they had to create a roadster to continue Bugatti legacy of its open-top vehicle design.
It's an important project that that went into great consideration when it came to the badget it should wear. This roadster should be associated with freedom, elegance, and speed. Inspired by the mistral, a powerful wind that blows from the Rhône River valley and through the chic towns of the Côte d'Azur in southern France and into the Mediterranean. As the engine is the central character of this roadster, it stands side by side with this might wind.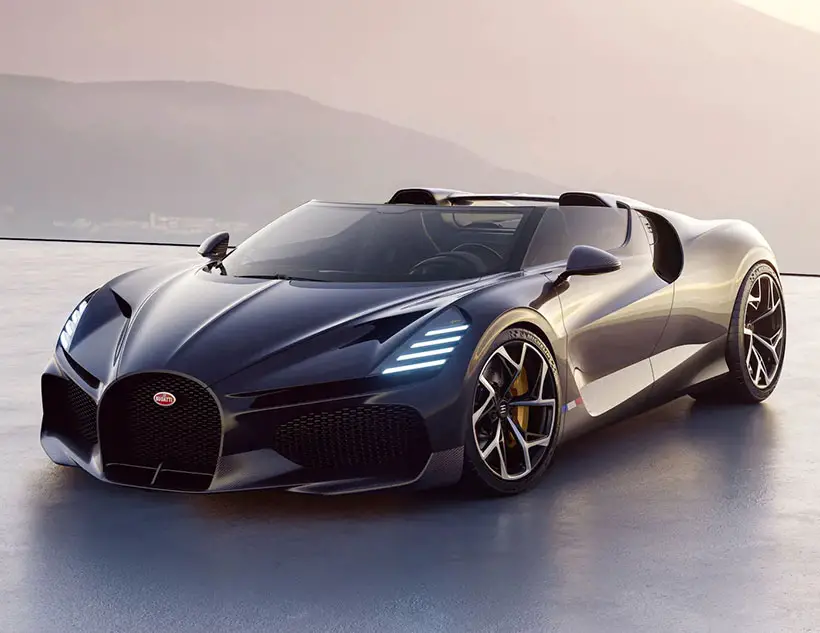 Bugatti W16 Mistral Roadster is build around 1,600 PC incarnation of the W16 engine which was used in the Chiron Super Sport 300+. The W16 Mistral wants to offer open-top car performance like no other. The A-pillars are re-engineered and reshaped to create a more rounded silhouette, its design and engineering is completely bespoke. Achim Anscheidt, Bugatti Design Director, says that they know W16 Mistral will always become be significant in the story of Bugatti, marking the greatest ever automotive powertrain is used in a roadgoing production car. The design was inspired by some of beautiful roadsters in Bugatti history.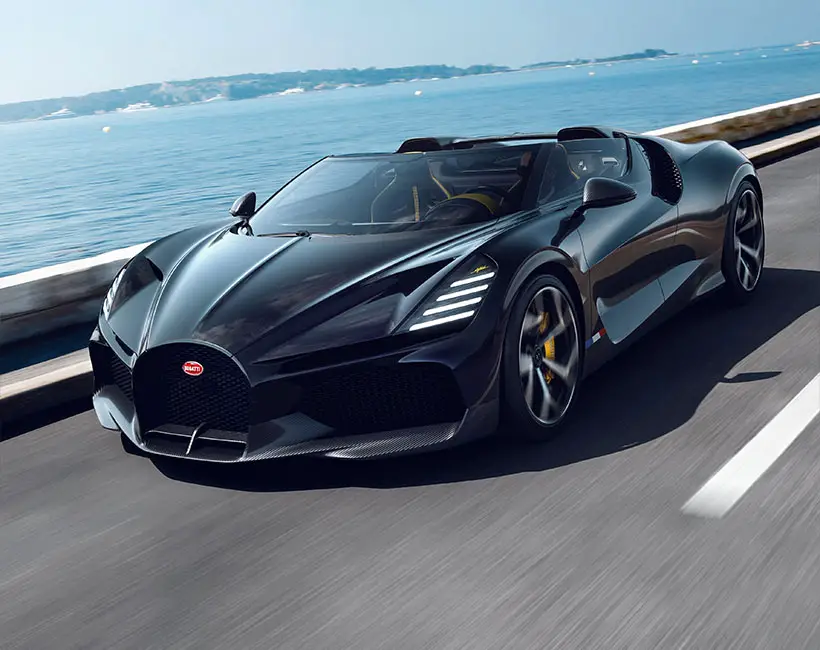 Bugatti W16 Mistral Roadster features a warm black color with hints of truffle brown and yellow accents throughout. It pays homage to the iconic coachbuilt body as well as Ettore Bugatti who mostly chose the black and yellow combination for many of his personal cars, including Type 41 Royale. To all Bugatti fans, they know it's a timeless visual pairing.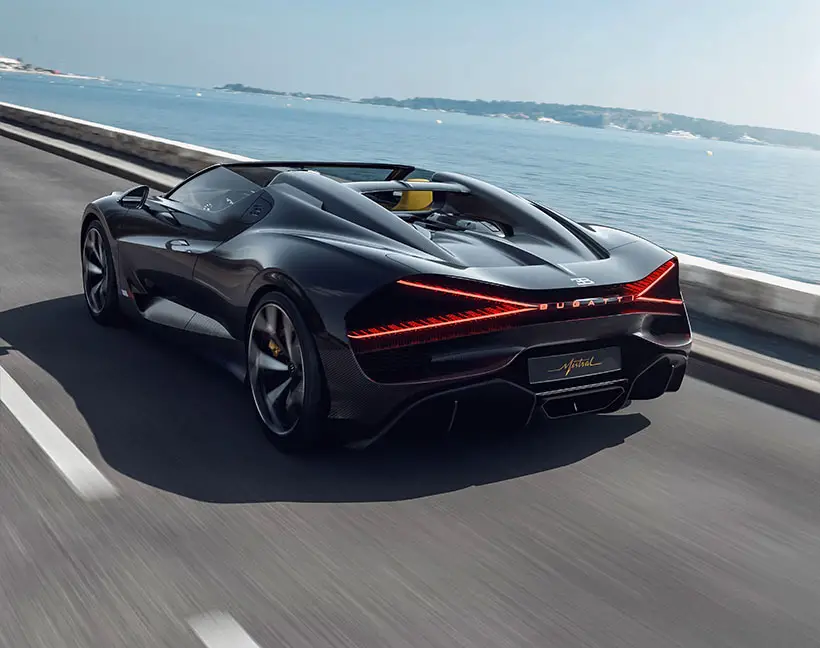 The design features Grand Raid's V-shaped windscreen but it evolves into modern day work of art. That curved windscreen wraps around the A-pillars, blending continuously into the side windows and create a visor effect without distorting the driver's vision. The top line of the windscreen and side windows are purposely designed around the side air intakes, furthermore, this character line also flows back underneath the side glass and go all the way to the front horseshoe grill. The result is a new 3D character for the Bugatti C-line introduced on Chiron. The harmony between a roadster format with W16 powertrain is absolute perfection, with roof removed and those large air intakes behind your head, driving W16 Mistral connects you not just to enjoyable driving experience but also revolutionary powertrain like no other Bugatti vehicles.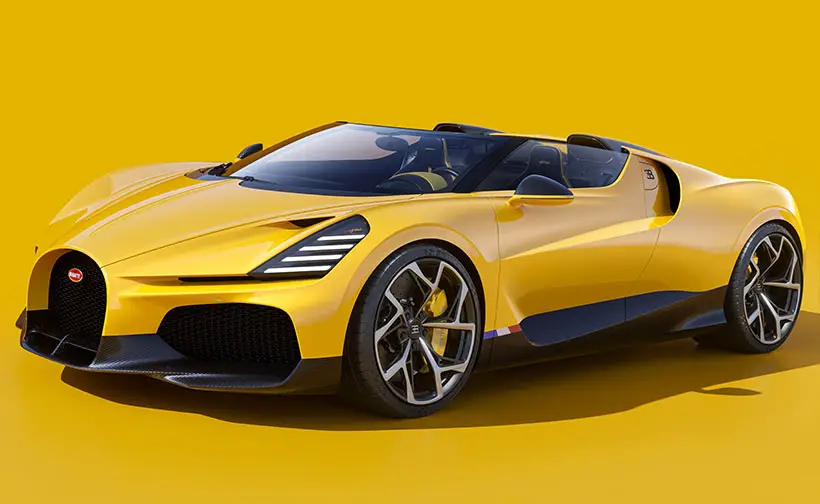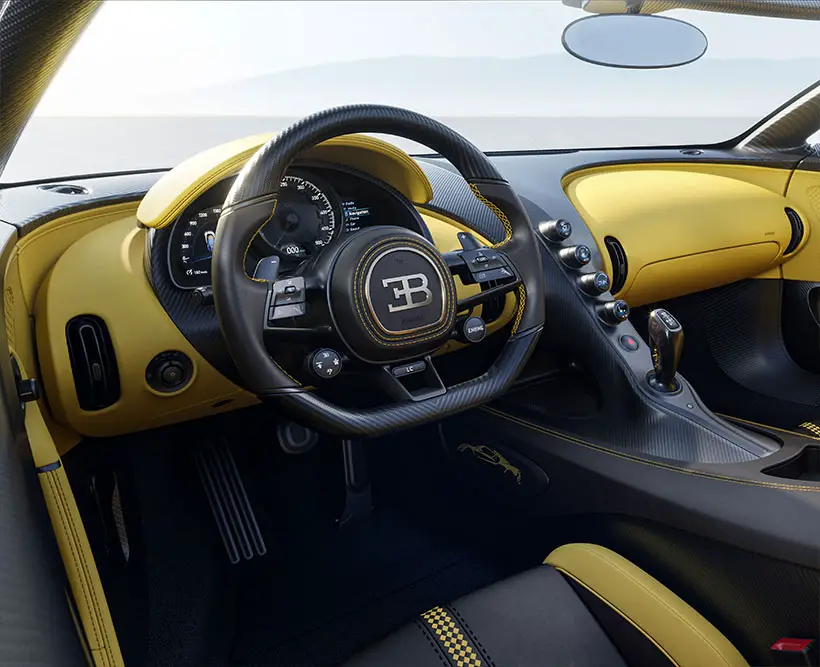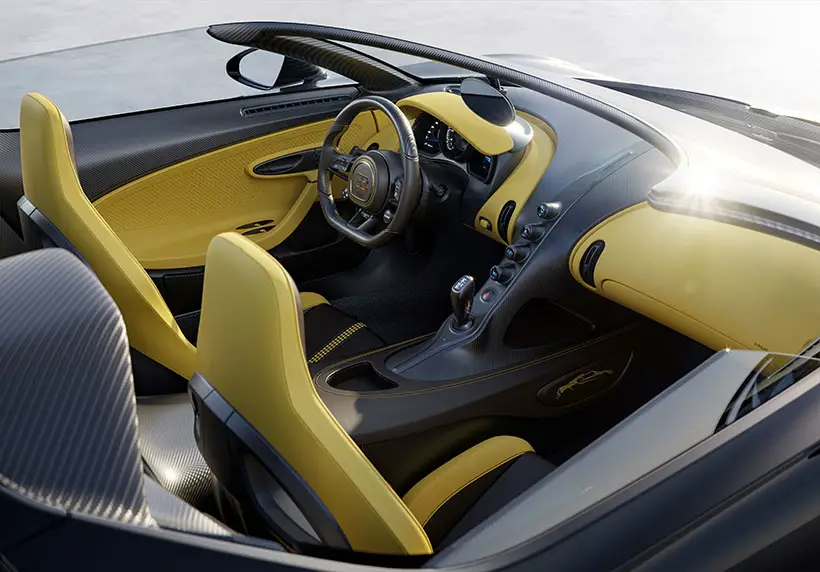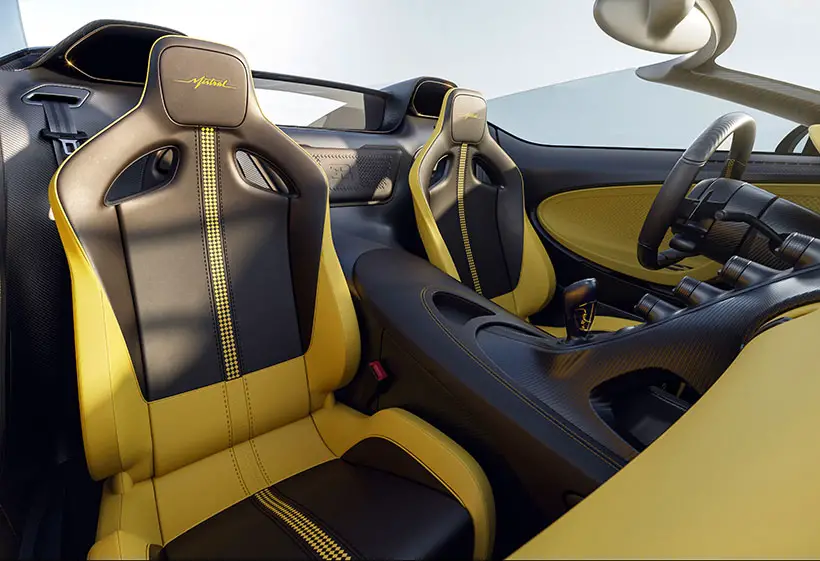 *Some of our stories include affiliate links. If you buy something through one of these links, we may earn an affiliate commission.