We've featured MINI Vision Urbanaut concept back in 2020, and now MINI has revealed their all-new interpretation of mobility the this realized version of Vision Urbanaut. BMW Group has unveiled a physical model of this vehicle that allow audiences to engage more extensively with the spatial concept as well as sustainable materials. Premiered on July 1, 2021, you get to see MINI Vision Urbanaut at the DLD Summer conference in Munich.
Bernd Körber, Head of MINI, explains that through MINI Vision Urbanaut, they want to take MINI attributes and focus on the "Clever Use of Space" theme into future of mobility. The design brings user's personal space into the car, the spacious interior opens up various possibilities for them, it's like having an urban oasis with freedom in the "Wanderlust" moment. This project represents the idea of possibilities of future urban lifestyles.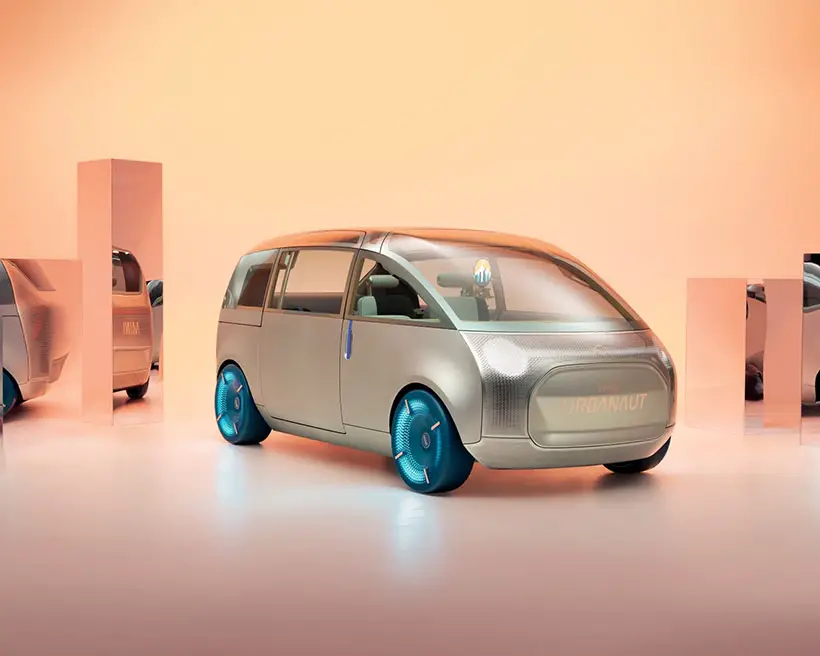 At MINI Design, it is believed that the best way to understand Vision Urbanaut concept is to experience it. therefore, it's important to make a physical model of MINI Vision Urbanaut that allows you to experience all of the facets of the car, feel the space and innovative materials that you can really touch.
MINI Vision Urbanaut wants to provide you with "MINI Moments", it encapsulates you with "Chill", "Wanderlust", or "Vibe" mode where the exterior and interior can change to reflect the moment and deliver best possible on-board experience. From fragrance, sound, and ambient lighting, the interior sets the baseline mood for different moments. Now you can truly experience it in reality thanks to the creating of a physical model.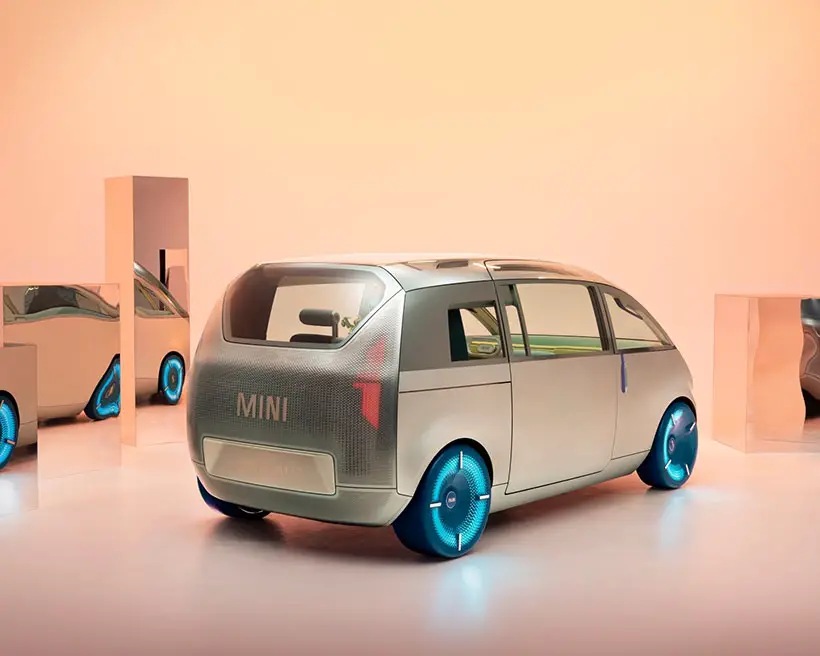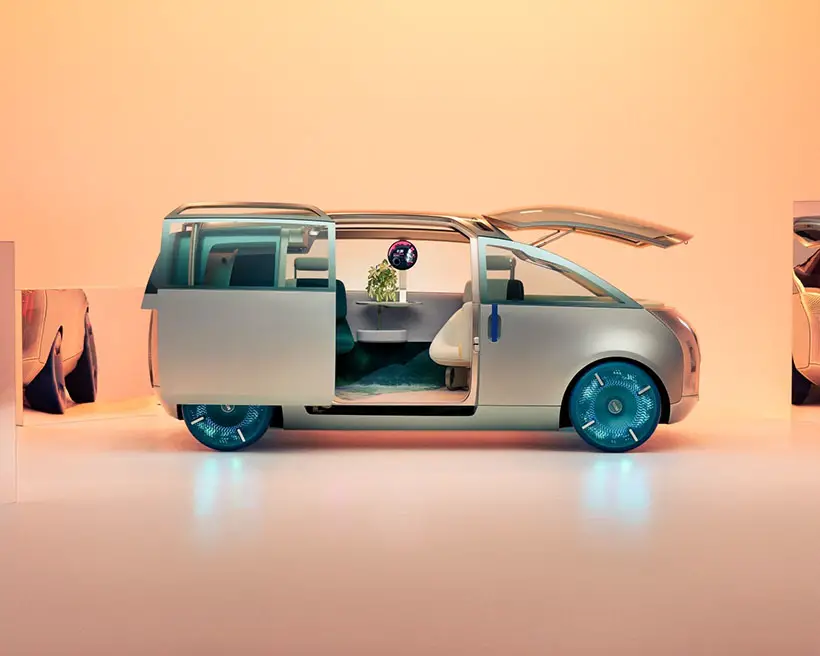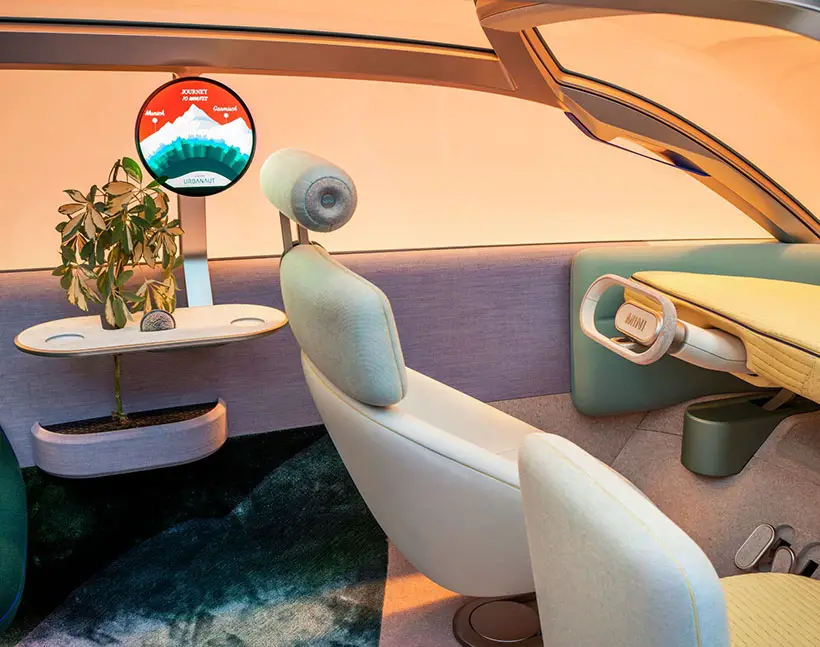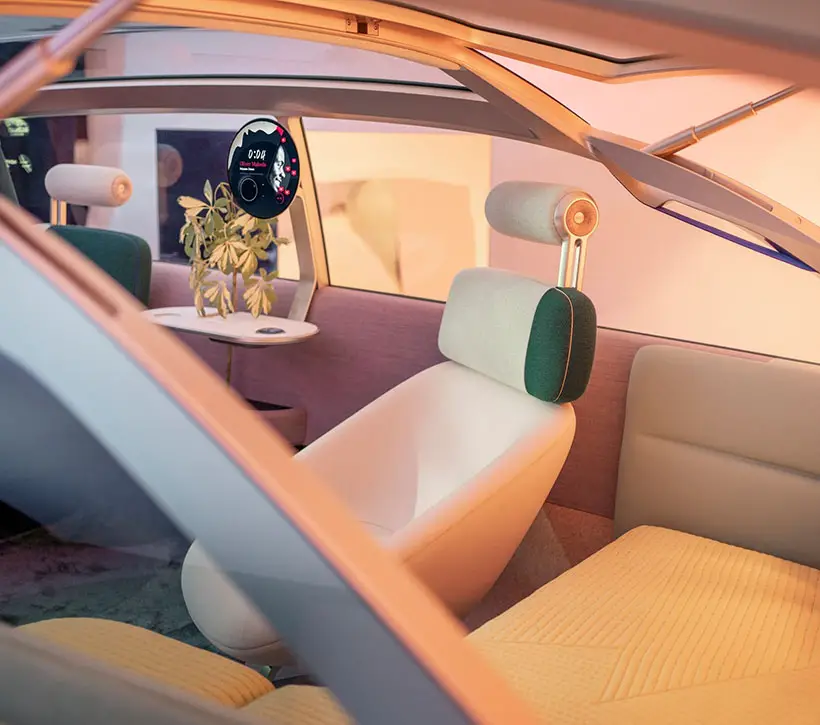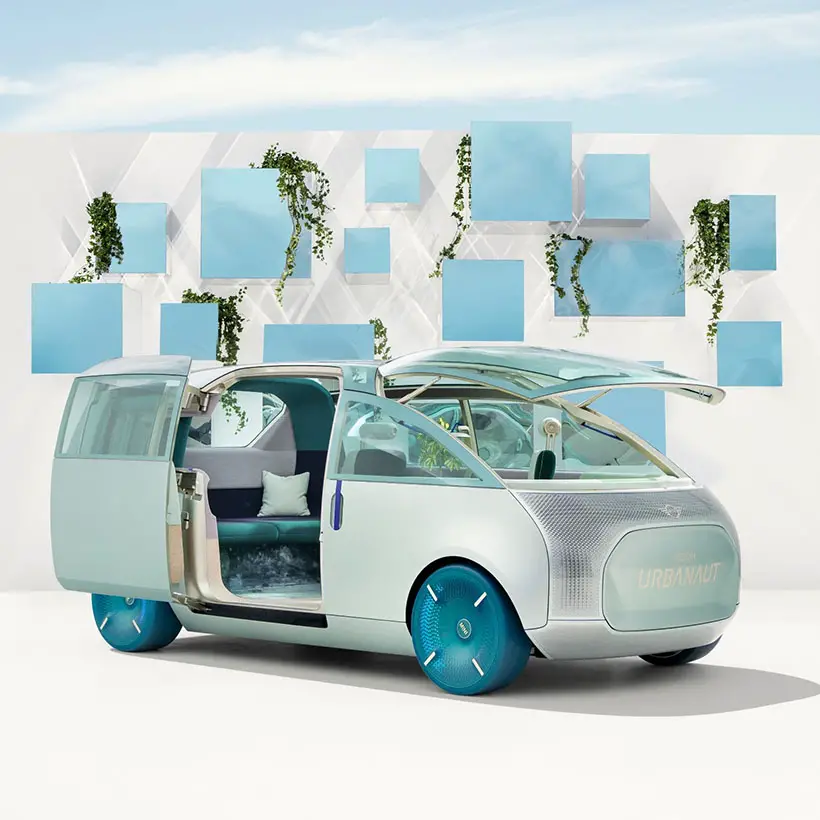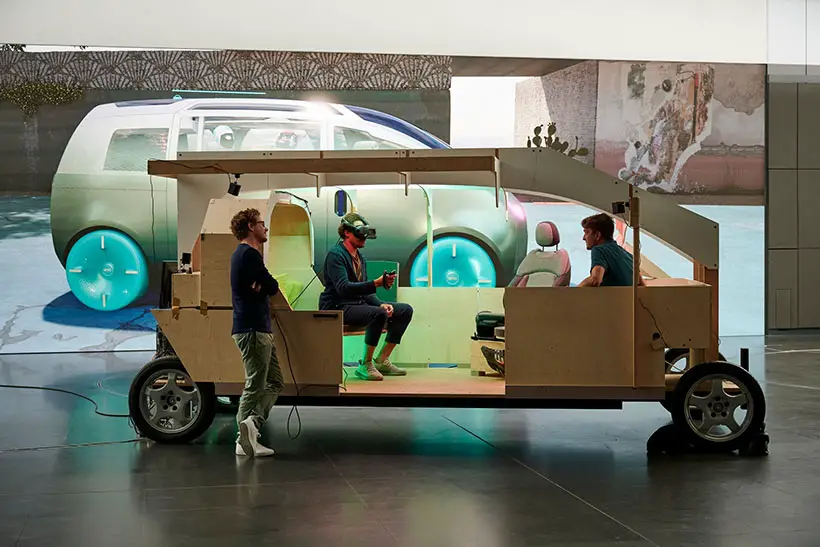 The Chill moment provides you with a relaxing experience where you can catch a breath and pause in the here and now. The car becomes a retreat spot where you can choose to relax or work with full focus. The rear seat bench can be setup to various seating and lying positions while the backlit Loop above can transform its appearance to a green forest canopy.
The Wanderlust moment provides you with automated driving functions, the interior turns into an ideal environment for driving or being driven by the system. When you want to drive, simply tap a finger on the MINI logo to bring out steering wheels and pedals. The central circular instrument informs you with route, speed, visitor attractions and arrival time, and different essential information about the vehicle and its environment.
The Vibe moment places you at its center stage in every way. Through the opening side door and folding up windscreen, the exterior creates a welcoming scene that blurs the boundaries between the outside and inside. The central circular instrument becomes a media control center. There's an animation of graphic equalizers that move with the music, it is projected onto surfaces of the front, rear, wheels, and Loop above the rear seat bench. This combination creates a pleasant club atmosphere.
*Some of our stories include affiliate links. If you buy something through one of these links, we may earn an affiliate commission.