With pet ownership increasing all over the world, there's also increased awareness of animal protection and rescue. PET-AMB is a specially designed ambulance for pets, this concept would solve many problems in animal rescue process, such proper transportation, uneven distribution of rescue units, slow rescue process, lack of equipment, and poor efficiency. Based on the scenario from the designer, it seems that PET-AMB is designed specially for dogs or cats, it works in conjunction with animal protection services or a veterinary clinic. Whenever a pet owner needs an emergency care for their pet or an animal lover rescues injured animal on the street, they can easily request for an ambulance. Any nearest PET-AMB will be dispatched immediately after a rescue notification is received. The compact body of this ambulance allow to navigate traffic easily.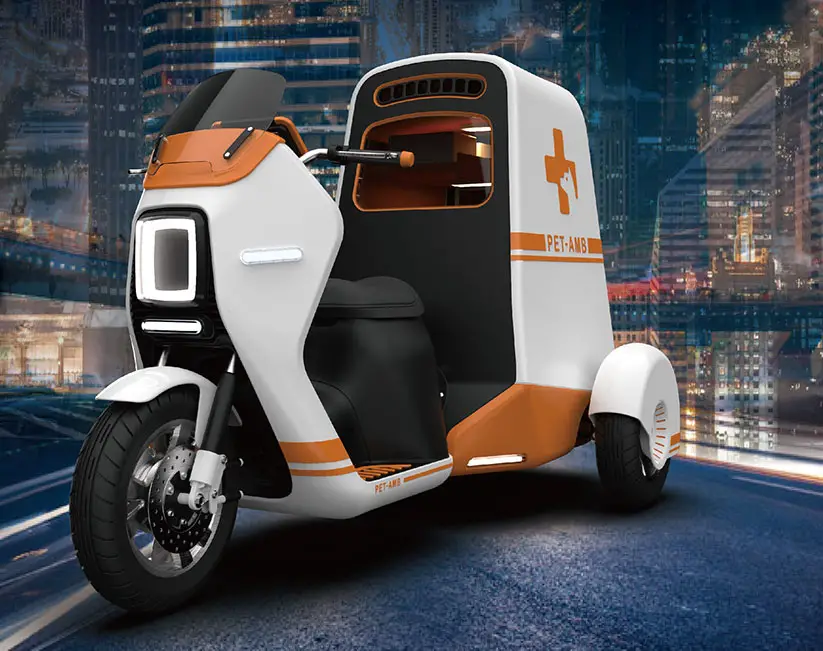 As an award winning concept, PET-AMB increases awareness of animal protection. Designed by Shu-Qing Ou, Wei-Chi Chen, Ying-Cih Shao, and Ching-Hsin Hsu, PET-AMB is able to provide medical care emergencies on site. There are many emergency symptoms in pets such as heart disease, poisoning, gastroenteritis, and many more, these types of emergencies must be handled immediately by vets in time.
PET-AMB integrates multiple networks from animal protection department, animal rescue groups, to animal hospitals, this system helps to spread public notification faster especially when it comes to animal rescue. Featuring telescopic cabin mechanism, it means that the cabin space is expandable. It is able to carry from small to medium-sized animals. The ambulance is equipped with smart instruments where all information about the animal is sent to the driver in real-time, from blood pressure, pulse, temperature, and oxygen content. The driver wears AR smart helmet that display navigation route through augmented reality, just in case the animal's vital signs are abnormal, there's a warning pop up to alert the driver.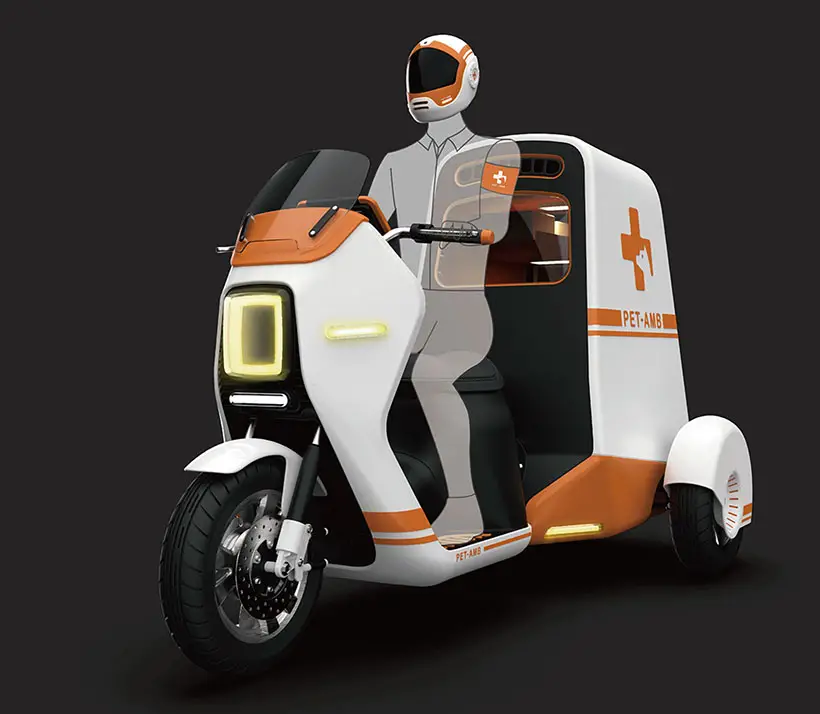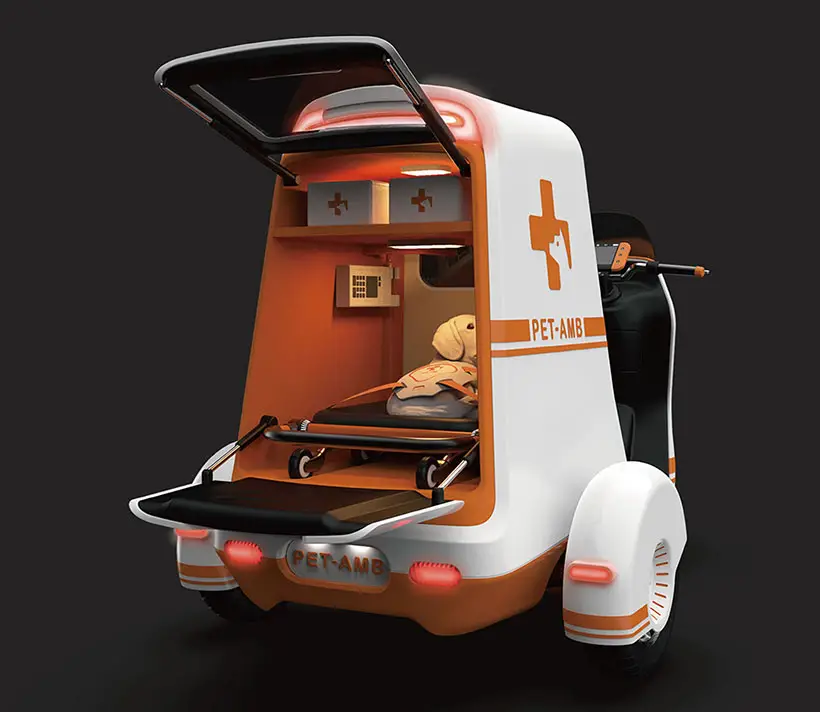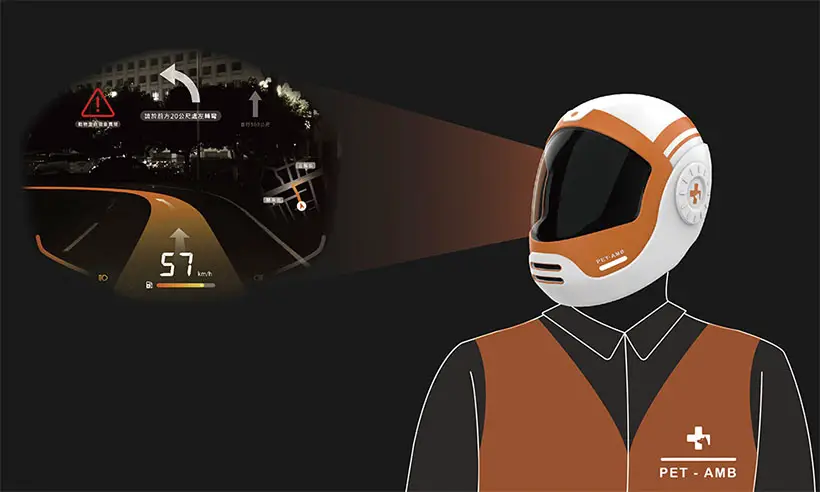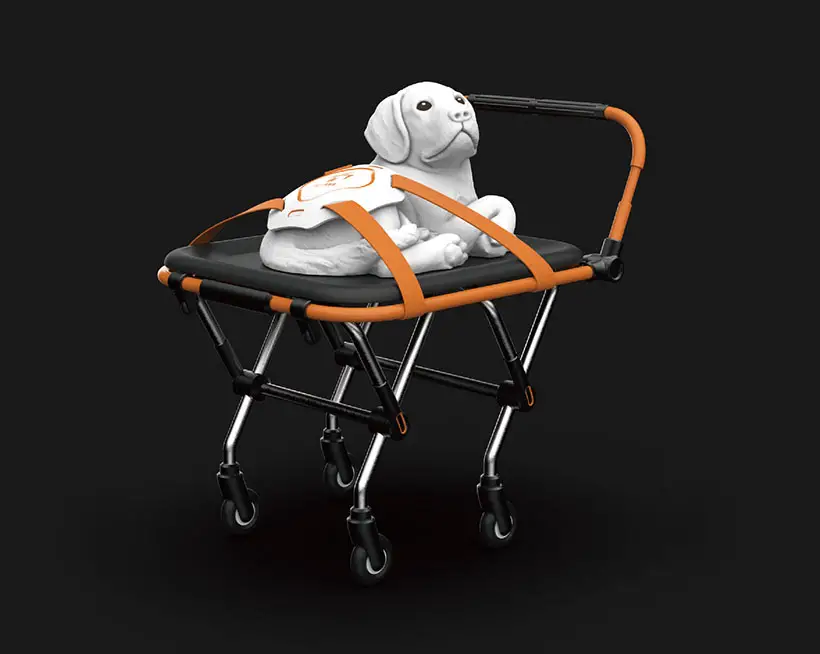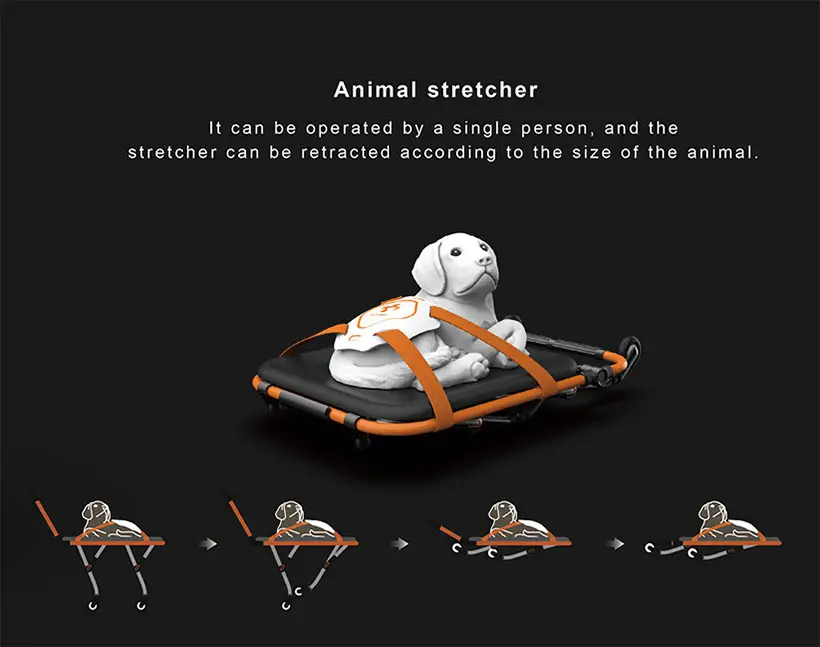 More images of PET-AMB Ambulance for Pets Concept: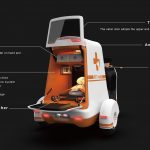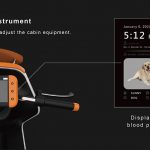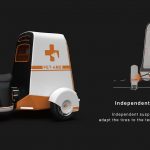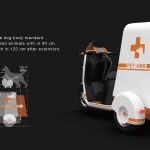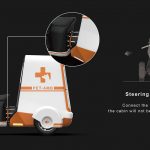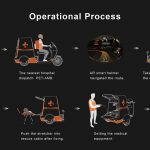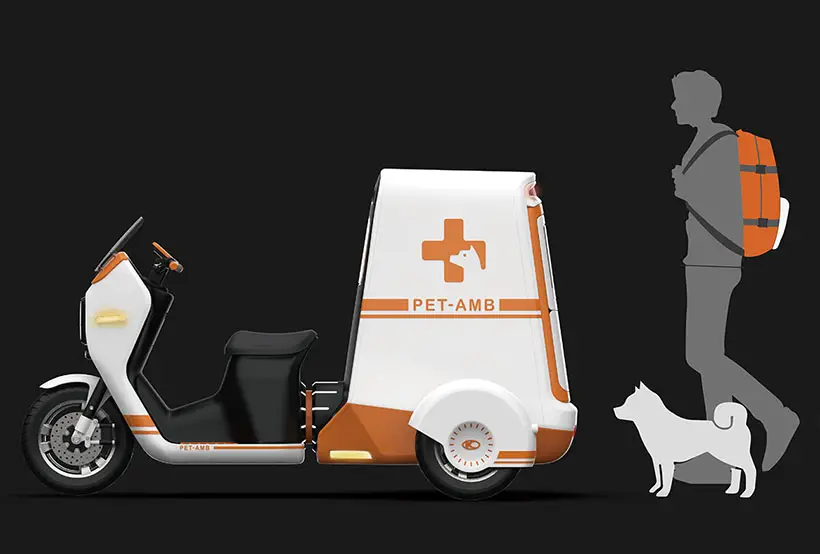 *Some of our stories include affiliate links. If you buy something through one of these links, we may earn an affiliate commission.