With marijuana legalization, there are many new and returning users that want to try smoking weed for recreational purpose. Unfortunately, standard water pipe doesn't have ergonomic design that forces user to struggle with uncomfortable position and non-intuitive coordination. In order to answer this challenge, Aura Water Pipe has been designed to provide you with durable, cleanable, and user friendly smoking pipe that moves beyond adverse reaction and stigma associated with traditional bongs. On the marijuana market, there's an absence of a product that connects with mature, style conscious, and forward thinking market. This concept water pipe is designed to appeal both new and existing users, a functional product with modern appearance.
The form of Aura focuses on simple user experience, achieved by grouping the touchpoints of smoking from handle, bowl piece, to mouthpiece. Branches of Aura can function as a holding place, your wrist and neck are in neutral position when you smoking due to the angle of the mouthpiece. You don't have to deal with lost lighters anymore, there's a space within the mouthpiece that you can use to store one. Aura's bowl is surrounded by a generous platter to prevent marijuana spills. The wide base allows the bowl to stand upright on a table without tipping. Interested in this bong? Check out their official site here: http://www.smokeaura.com
Designers : Mauricio Romano, Jordan Steranka, Tai Geng, and Paul Kalousek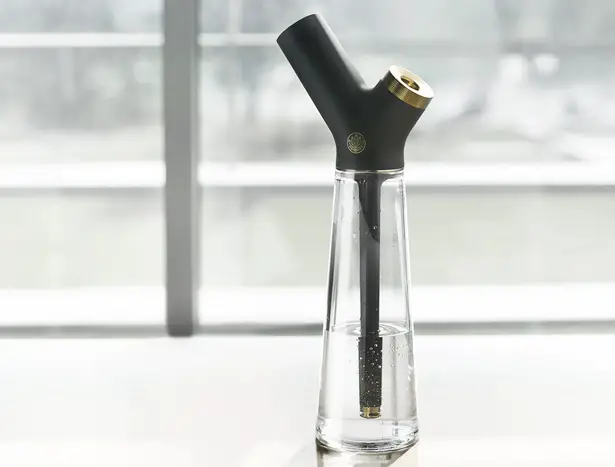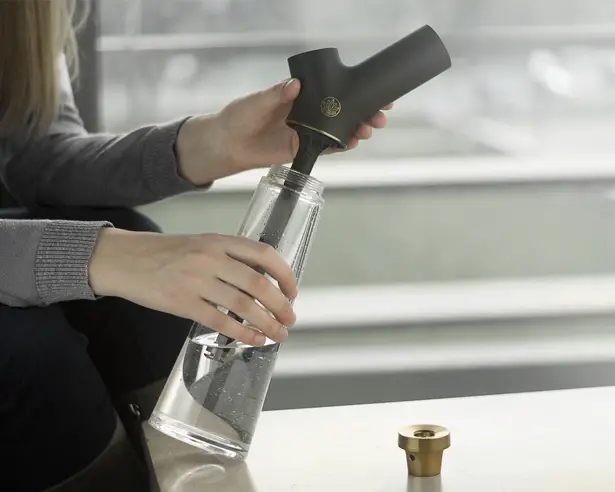 Typical water pipes works by extending the distance traveled by smoke through the system to cool the hit before inhalation, it is reflected by tall proportion of the tube. Aura design moves the bowl piece to the top, extending the downstem to the bottom of the pipe, making smoke travels twice yet with reduced height to deliver a smooth and cooled down hit. Aura Water Pipe not only offers intuitive smoking experience, it is also easy to clean.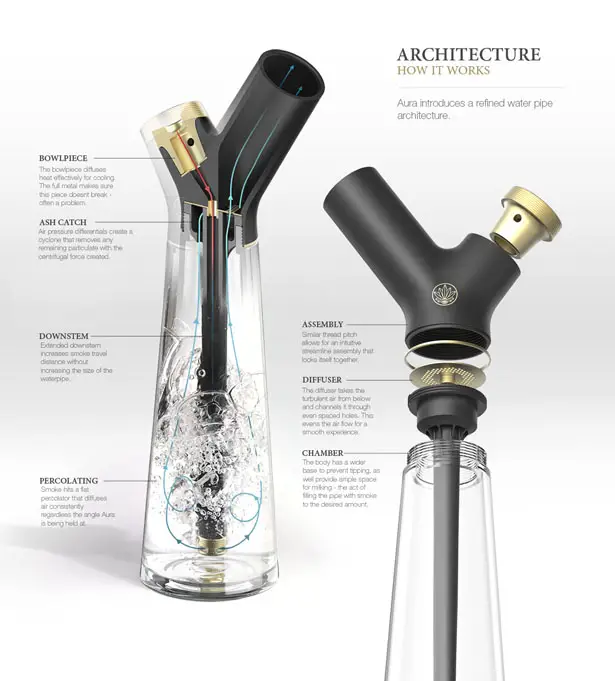 Click above image for bigger view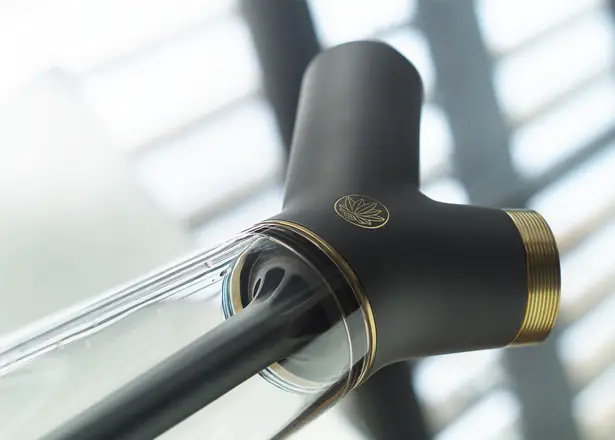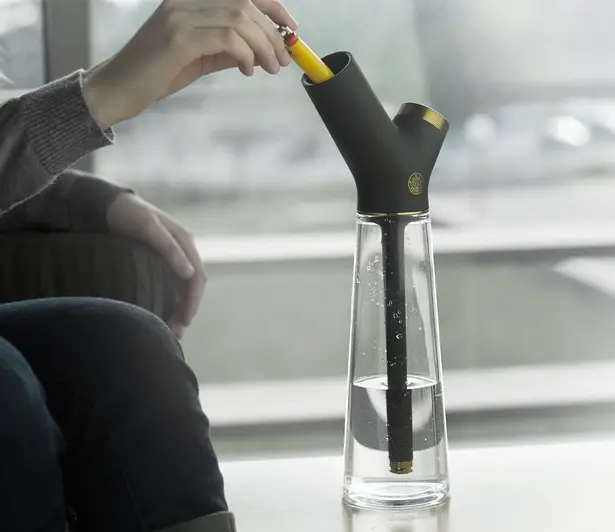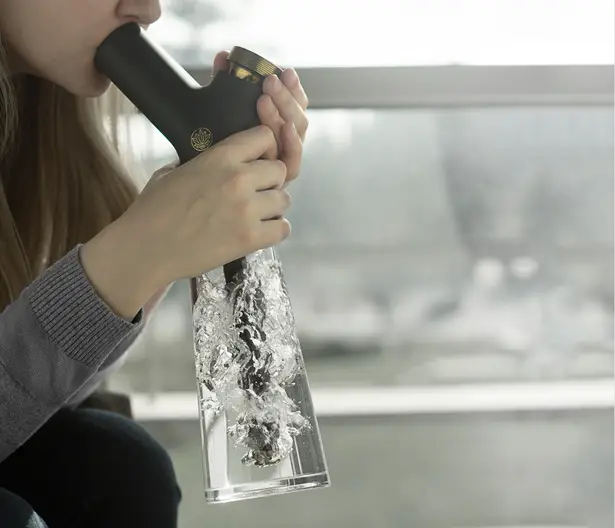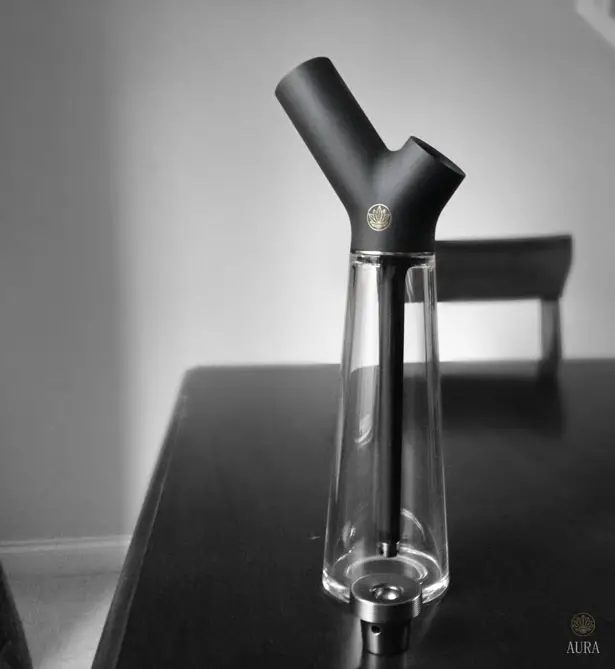 *Some of our stories include affiliate links. If you buy something through one of these links, we may earn an affiliate commission.