If you are wondering how much this costs or how long you have to wait for its creation and delivery, i have to say, unfortunately this exotic beauty is not a prototype, nor it's planned for production. The AMV-R, as the designer by the name of Alexei Mikhailov named it, is an unusual combination of styles. I say it's unusual, because the supercar has both Italian and German design. This furious raging beast, has been given the pure Italian jaw-dropping fluid almost organic design and the German sporty design lines, which not only emphasizes the overall quality of the car but also make it unique in every aspect of the way. AMV-R stands for Auto Motive Visual Racing, so speaking in automotive terms, it's a proper supercar. Visually, the overall design makes even the people from Greenpeace wish they drive it at least one lap on any closed circuit. The carbon fiber body shell, the aluminum chassis and the alloy wheels equipped with racing tires make the AMV-R as light as a feather.
Designer: Alexei Mikhailov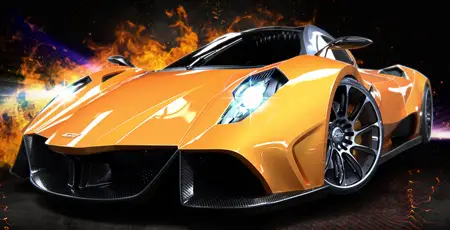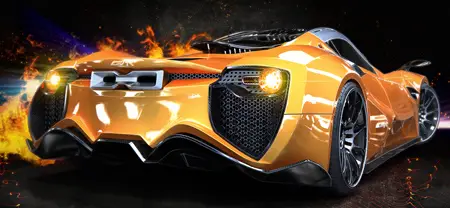 The rear of the car reminds us of the Zonda. The exhaust pipes are positioned in the middle of the rear bumper. The "R" in the name is not there just for the sake of it, it stands for racing. The car is powered by a twin turbo V10 engine, yes you read it correctly, a V10 capable of producing 850HP. Imagine you have a vehicle rages through cities, it's been designed that can turn even statue heads, you'll know it's not just an ordinary car, it's more than that, it's a supercar.
Supercars are a unique breed of cars, designed and built to show the world it can be done. Fast, lightweight, superb, thrillseeking, incredible, are just some words associated to these jewels of engineering and motorsport. We humans are a breed that likes to drive fast, loves speed, and has the ability to change from calm and serious to an 8 years old boy, when a supercharged V8 or a twin turbo V10 passes by, in seconds. Supercars are designed to impress the driver and the viewer in every way possible. The AMV-R is one of them, it has all the ingredients for the perfect recipe, Italian styling and engineering and German performance and overall quality.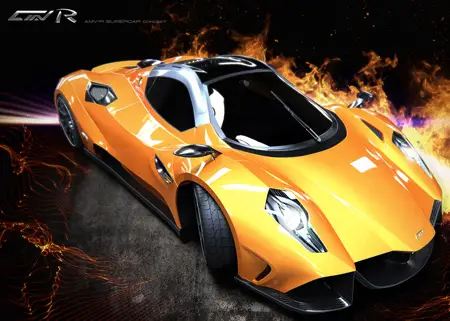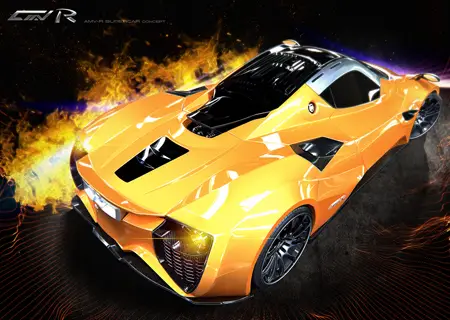 *Some of our stories include affiliate links. If you buy something through one of these links, we may earn an affiliate commission.