Aero Care Excellence offers innovative solution for converting a fixed-wing passenger craft to, and from, an air ambulance. It's a modular mobile intensive care unit which especially designed to fit into the seating rack of a fixed-wing passenger aircraft, thus making any passenger aircraft can be easily transformed into fully operational air ambulance. It enables doctors or medical caretakers to provide simple to complex medical care procedures.
Aero Care Excellence can be installed into the seating rack after seats inside the craft are removed. This unit is secured using latches which can be found in the middle unit, these latches also indicate proper installation through the use of color and LED lighting. Patients are brought into the aircraft using integrated stretcher which then is fastened securely on top using a similar clipping system. There are large flexible storage spaces which can be used by medical team to organize themselves to create their own personal practices. The main unit houses oxygen tanks, alternate power, and a pull-out attendant's seat.
Designer : Zachary Robinson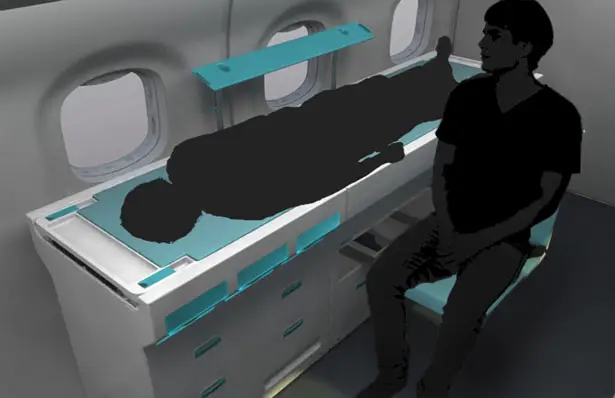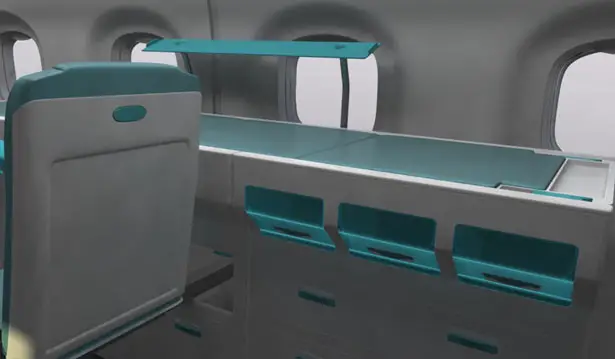 The top drawer has 2 carbon-fiber oxygen tanks. An oxygen runs from one drawer at a time so spare tanks can be switched over without the risk of stopping the flow of oxygen to the patient. It's really important for any medical staff or family member to accompany the patient at all time, that's why the attendant's seat has been designed keeping this in mind. Aero Care Excellence offers a great solution to improve user experience for patients and medical staff, it offers better and improved medical procedures to be distributed to remote islands and territories almost anywhere.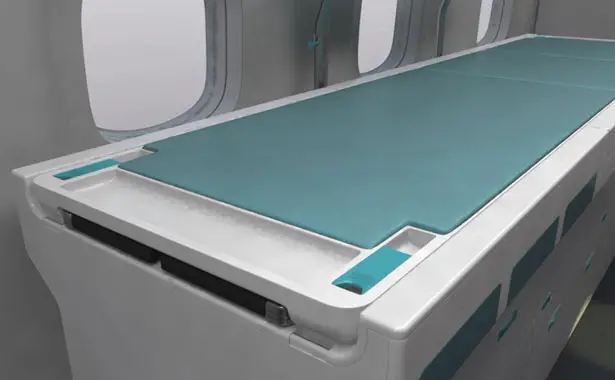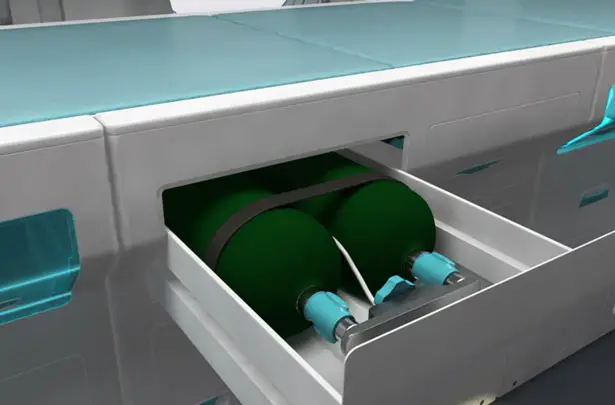 *Some of our stories include affiliate links. If you buy something through one of these links, we may earn an affiliate commission.