Designed for National Health Service (NHS), Abode Shaving Kit highlights the importance of personal care practices in order to enhance patient dignity. As publicly funded national healthcare system in the UK, NHS has provided round the clock support and deal with more than 1 million patients every 36 hours. However, due to ageing population, NHS is more under pressure than ever where staff have less time to perform some practices such as patient shaving.
Being clean and shaven can be very important for male hospital patients to give them the feeling of better cared and dignified. Unfortunately, at the moment, nurses have to deal with inadequate equipment where they have to use up to four disposable razors/shave, along with poor-quality foam. Abode Shaving Kit is a concept proposal to improve assisted shaving experience and alleviate demanding role of a nurse.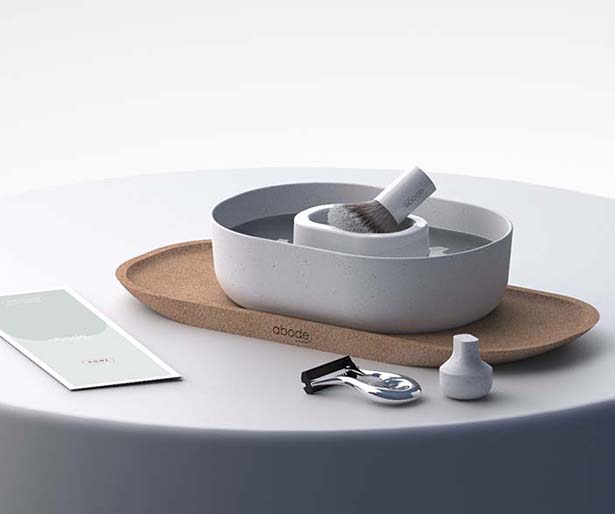 Ella Maisie Stephenson wanted to come up with a product that would help her mother who has to deal with many issues with her work as a nurse, such as increase workload and staffing shortage. She saw patient shaving as unexplored problem that has potential of a high impact solution. Nurses agree that most patients appear uplifted after every shave, in fact, some physical contact when shaving can be therapeutic and encourage patient-nurse bonding. However, current shaving practices are unsatisfactory.
Abode Shaving Kit has been designed to enhance patient well-being practices for both nurses and patients. This collection uses reusable metal razor with ergonomic body design to improve shaving techniques, that short handle allows access under the chin to immobile patients. Even that "pinch" attachment complies with medical standards while the ergonomic form provides a high-quality safety blade.
The wash bowl has an island for lathering shaving cream, offering mess-free solution. The disposable soft sponge offers a therapeutic experience for patients. The home range includes a ceramic shaving brush and a cork tray. Combining contemporary design with traditional barbershop experiences, Abode uses durable plastic for NHS and ceramic edition for the home.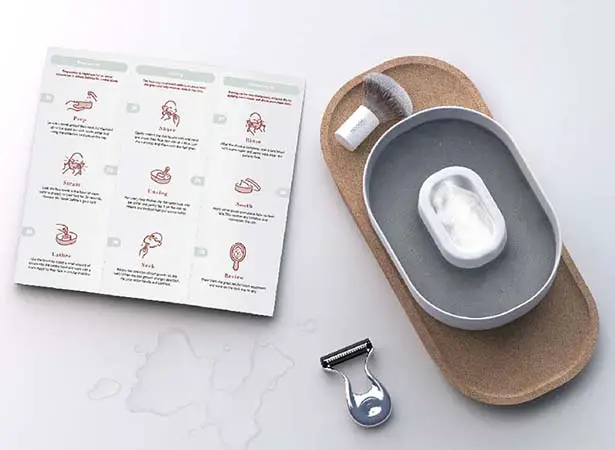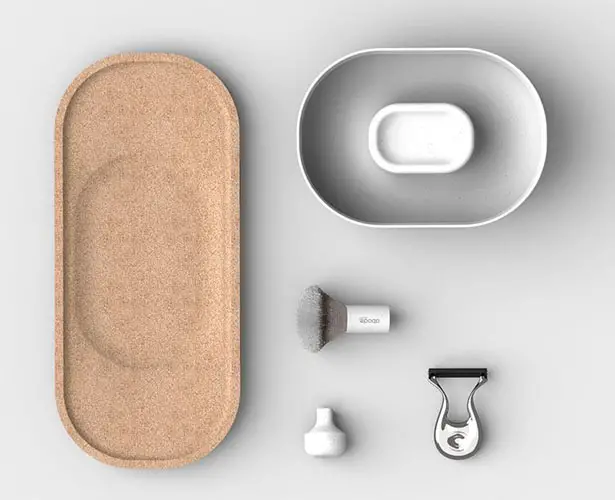 *Some of our stories include affiliate links. If you buy something through one of these links, we may earn an affiliate commission.