A 40 meter sailing yacht inspired by performance, developed for simplicity and minimum style. The lead in the keel of the boat was adapted to become a giant battery charged by the solar cells in the sail. The owner could live in complete comfort and with zero carbon footprint.
What makes this an innovative design solution is that the Kira Hybrid Sailing Yacht is a vessel inspired by performance, developed for simplicity, and minimally styled. It is meant to bridge the gap between sailing and motor yachting, so that those who take to the winds can do so in the most comfortable, amenable and sustainable way. It is designed to have a zero carbon footprint because of its electric engine and solar sail giving the owner absolute freedom to roam the seas in complete comfort. The lead in the keel of the boat, which is regularly just used for balance, was adapted to become a giant battery charged by the solar cells in the sail. It completely redefines the layout of a sailboat.
Designer : Sebastian Campos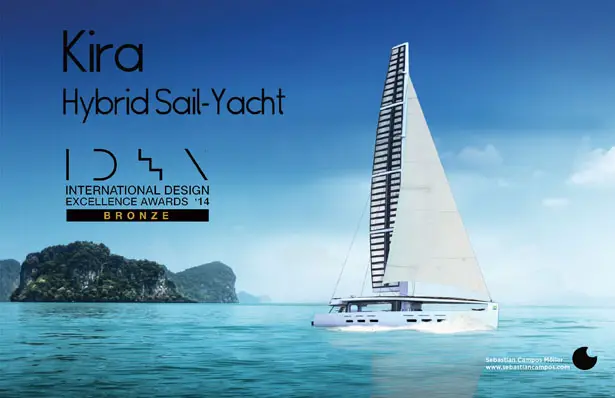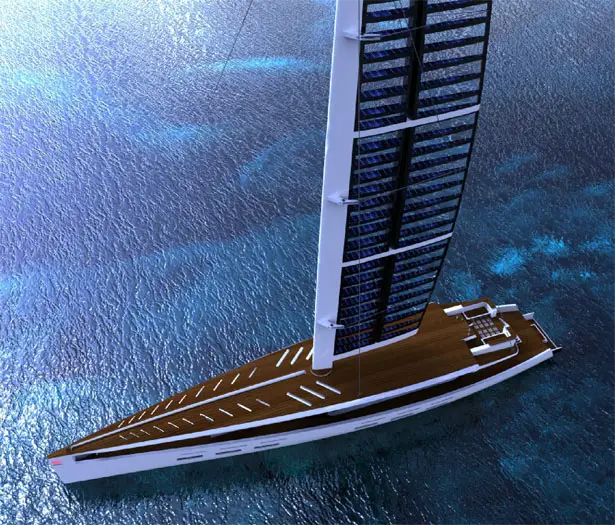 The goal here was to achieve the perfect blend of features and comfort, while staying true to sailing and making it an experience available for non-sailors that was true and honest. It required research from both ends of the spectrum to achieve a golden mean. The hull was revised by a Naval Architect in Sweden and had to be adapted for more comfortable sea keeping without sacrificing performance. In order to achieve a zero carbon footprint, the sails are not only for propulsion, they are also equipped with solar cells on the horizontal ribs so its surface area powers all amenities and motors. By redefining the decks of the boat, it gained more than 80 % in livable area, making this an extremely efficient boat.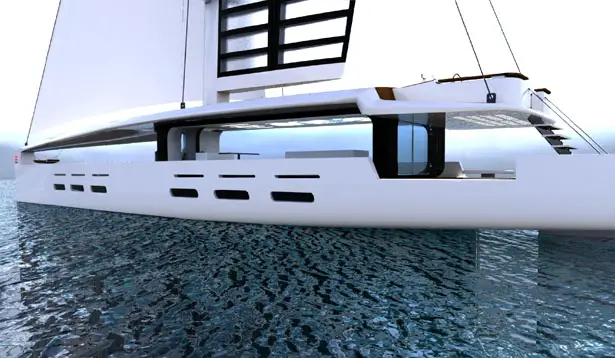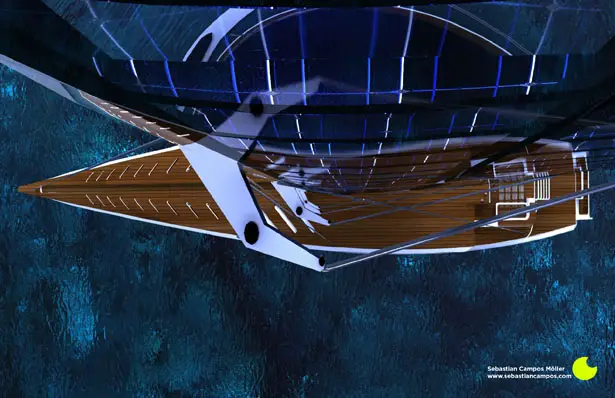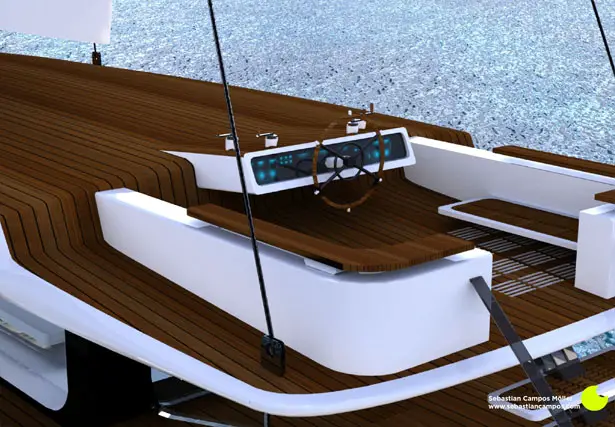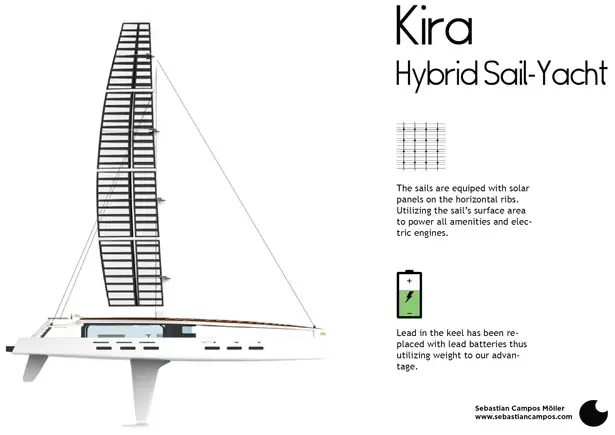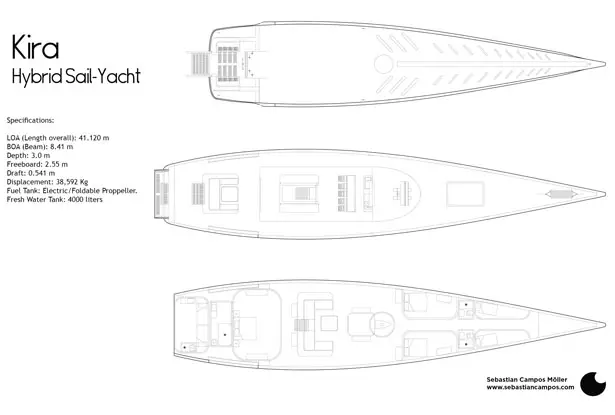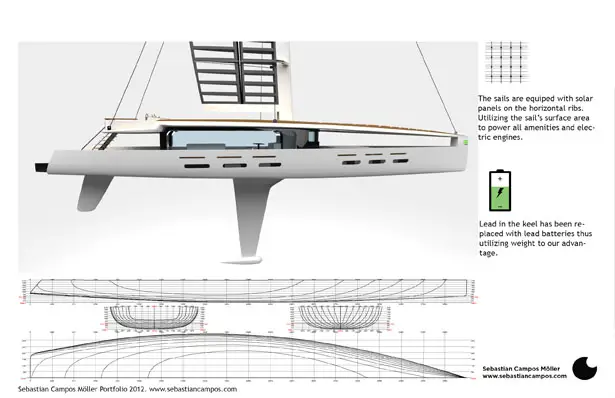 This 40-foot yacht is designed to be computer controlled and sailed by a crew of one. Total freedom is achieved. Styled in the Scandinavian minimalist trend, Kira is the ultimate home/travel experience. Also, as a performance boat Kira could easily follow the ocean racers and bring spectators closer to the action while enjoying the event from the comfort of its own amenities. A Genoa sail is furled into the second deck, allowing the bow to be fitted with comfortable amenities and creating the ultimate comfort retreat with a hammock at the bow. The fly-bridge is designed to provide the owner the ultimate sailing experience. Computer controlled winches and navigation instruments allow it to be autonomous. Lead in the keel has been replaced with batteries thus utilizing the weight for balance control and storing energy. Kira is an excellent design solution because it is the best of all worlds. It is comfortable and luxurious like motor yachts while at the same time it is efficient and fast like racing sailboats. Kira Hybrid Sailing Yacht is eco-friendly and beautiful, an ultimate ocean experience.