Tuk Tuk is a unique traditional transportation that you can find in many Asian cities such as Bangkok, Manila, Kuala Lumpur, etc., unfortunately, they also contribute to urban pollution and high fuel costs. Terra Motors have an idea to replace this vehicle with an electric version, it will certainly reduce polluting vehicles on the streets. This eTricycle features blue-and-white color scheme, modern and stylish version of the old Tuk Tuk. It is powered by a lithium-ion battery which can travel 30 miles/hour for every 2-hour charge. The overall dimension is just less than 11-feet long and steered with handlebars, well, just like the traditional one.
The company is hoping to be the world's top eTricycle maker since there's not one company in Asia that mass produces these types of vehicles.
From : Terra Motors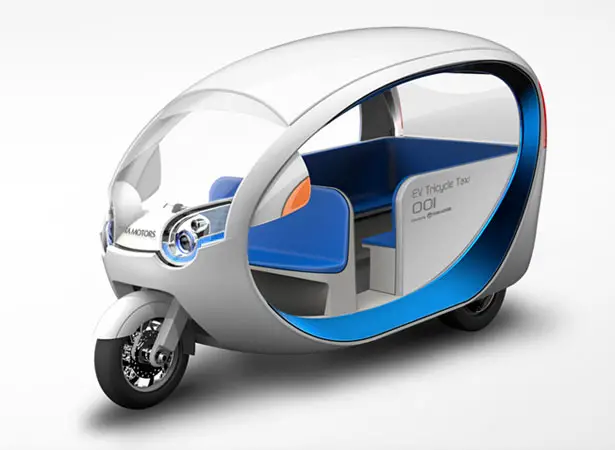 *Some of our stories include affiliate links. If you buy something through one of these links, we may earn an affiliate commission.