For the future, it seems that single passenger mobility unit is becoming more and more popular idea. Designed by Alexei Mikhailov, UVO (Urban Vehicular Ovalon) provides the needs of urban vehicle in more and more crowded urban environment. This vehicle has a unique oval form with 2 parallel axis that geometrically is an all-rounded balanced enclosed body, like an egg. It looks stylish, futuristic, compact, and inviting. It features drive link technology that allows a UVO vehicle to synchronize its formation with other UVO vehicles using proximity radar technology while driving. This way, UVO vehicles will move along the same path without using up all of the road lane and still have the ability to leave the cluster at any time. Hopefully that this unique feature of UVO can provide efficient driving dynamics which finally could reduce traffic and congestion.
Designer : Alexei Mikhailov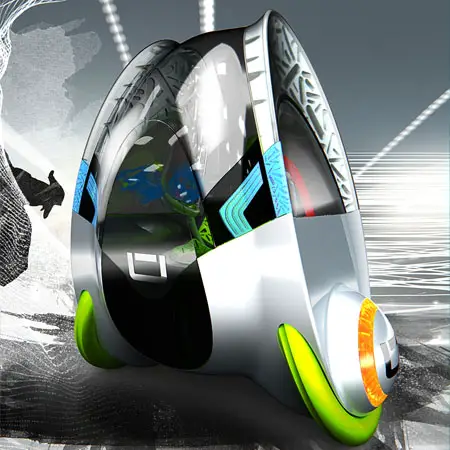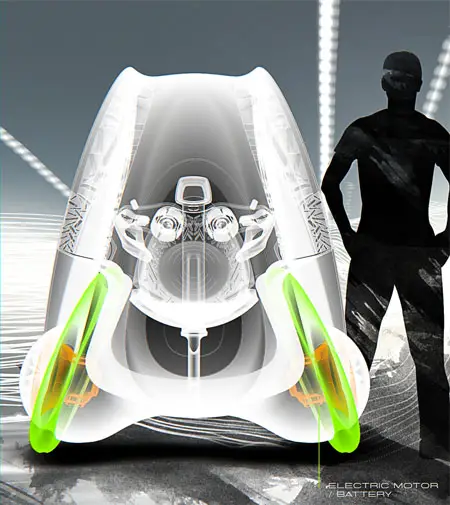 Alexei explanations:
"The design of the vehicle, is defined as a single passenger mobility unit, for inner city megapolis commute for the year 2021. UVO uses an advanced fuel cell technology, with two efficient electric motors in its wheels. The magnets in the motors, act as stabilizing gyroscopes in maintaining the vehicle up right, once in movement and braking. The wireless energy transformers are rechargeable parking hot-spots for UVO vehicles across the city. They re-charge the vehicles wirelessly using electromagnetic induction technology whilst the vehicle is parked. Partnered with holographic head up display projection, the interior is the control center of the new driving experience of 2021. The controls of the vehicle consist of motion sensitive arm holsters, these units are responsible for maneuvering and accelerating the vehicle with ability to stop at the touch of a motion. Driving a UVO, is ever more alluring and entertaining for young and elderly generation of tomorrow."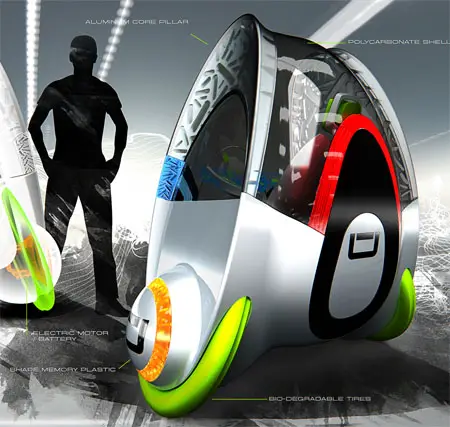 (Click the image below for bigger view)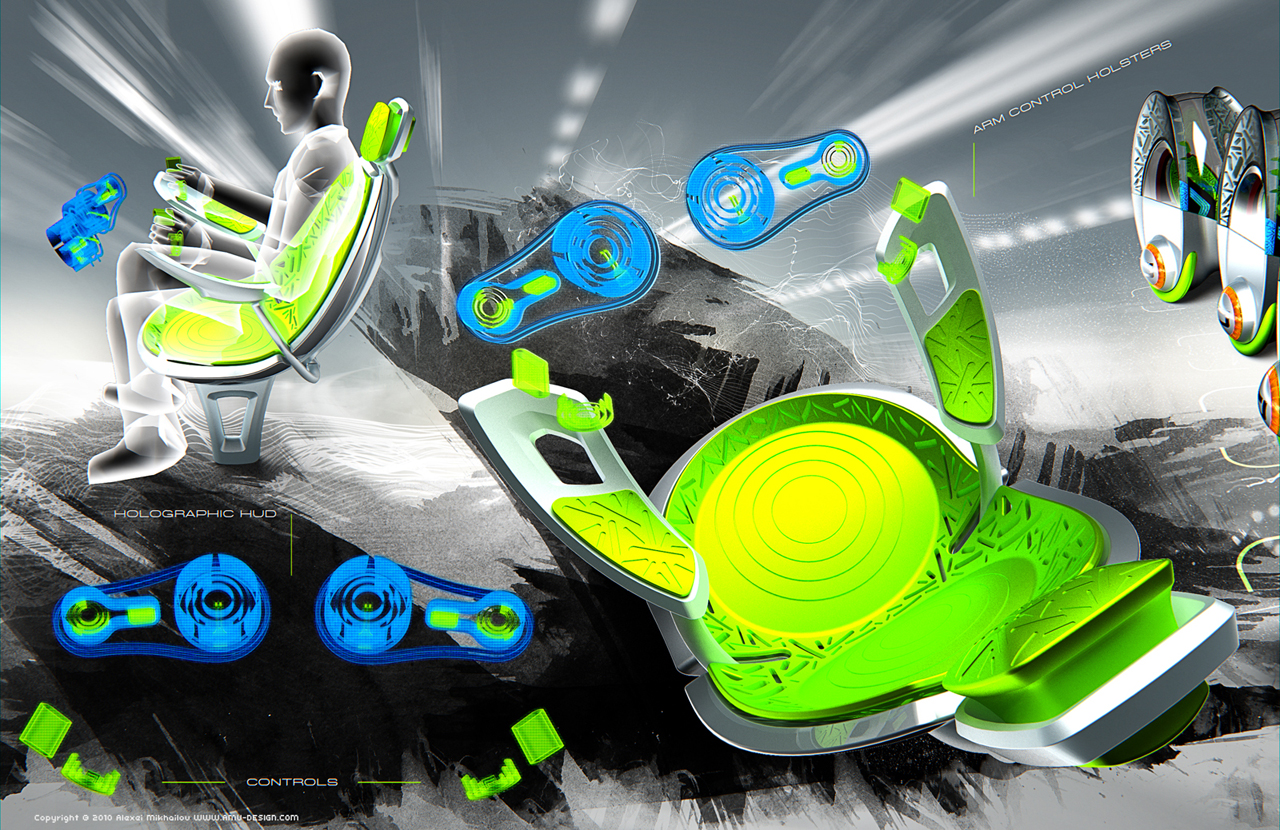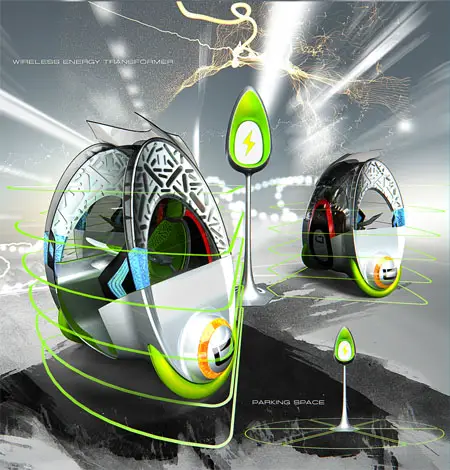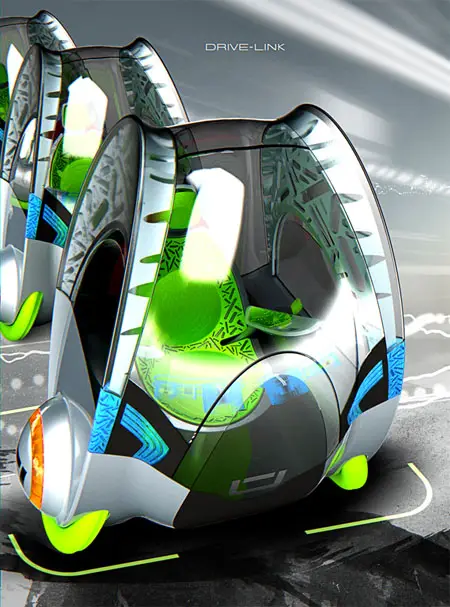 *Some of our stories include affiliate links. If you buy something through one of these links, we may earn an affiliate commission.