Be it style or comfort, the Kalisto meets your daily needs. Few aspects such as easy access, dexterity, minimal maintenance combined with hyper stylish look makes Kalisto the ideal choice for contemporary city commuters. Kalisto has been designed for people who wish to have a stylish and efficient vehicle for short and medium distance travels. Watch the world via the big panorama windows of Kalisto and have an enjoyable travel experience. Just like the iPhone, this Electric Personal Mobility has been designed by Niklas Wejedal to be a fashion statement. The cover of the vehicle opens forward or upward in order to accommodate easy access. The opening could be manual, semi or fully automatic. The vehicle features room for the driver and a single passenger plus some luggage. Kalisto will certainly be the most sleek and proficient vehicles on the market. Built to be aerodynamic, the Kalisto's bio-design tear drop silhouette body is the outcome of efficiency plus beauty combined. From every angle, the vehicle looks stunning and elegant.
Designer : Niklas Wejedal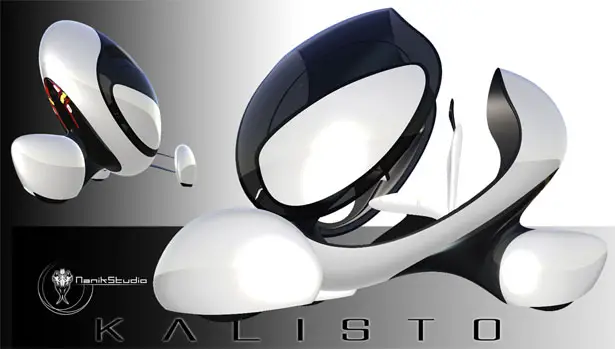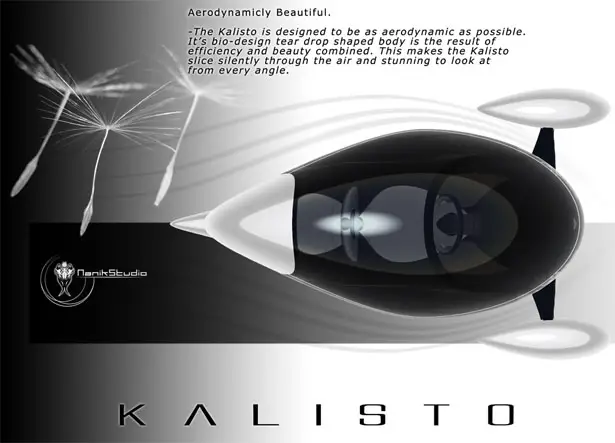 Text from Niklas Wejedal:
Get around town quickly and cleanly, go shopping or to work. The Kalisto meets your every-day needs, in style and comfort. Travel alone or with one passenger, watch the world trough the big panorama windows. Easy access, agility and a minimum of maintenance required combined with hyper sophisticated looks makes the Kalisto the perfect choice for modern city commuters.
Kalisto Measures:
Length: 107.3'' ( 2726 mm)
Width: 66.2'' (1682 mm)
Height: 74.6'' ( 1895 mm)
Wheelbase: 72,6'' (1845 mm)
Wheels: 16'' Rims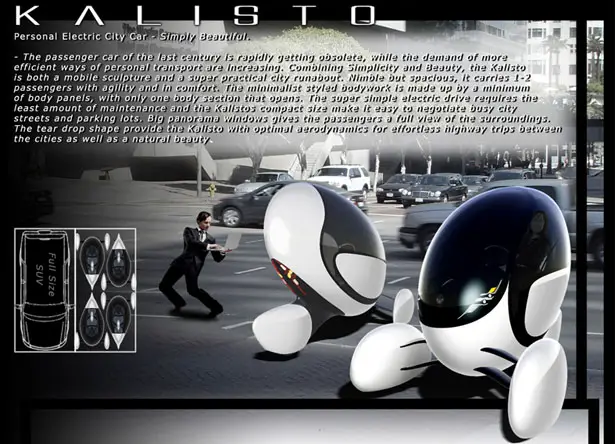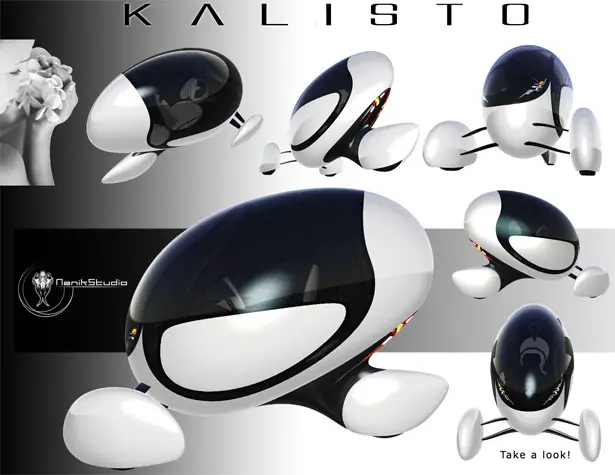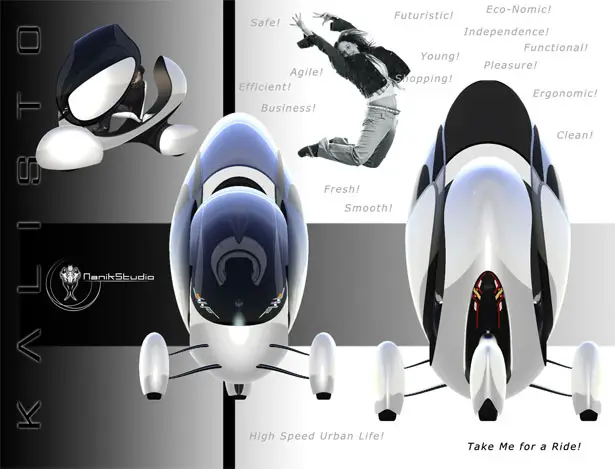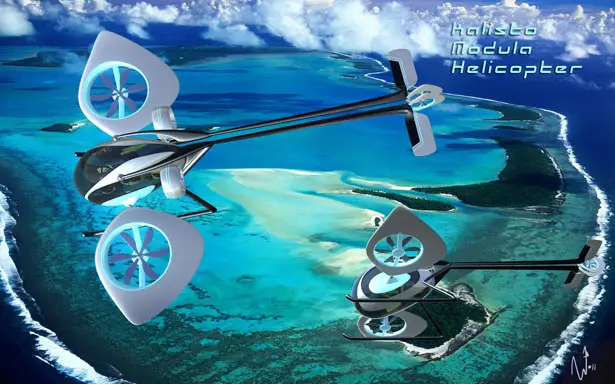 *Some of our stories include affiliate links. If you buy something through one of these links, we may earn an affiliate commission.