This is a tea-making object in a beautiful hourglass form, Tea-Time. Yes, it was inspired by the hourglass, this unique creation upgrades your convenience of making and drinking tea to a higher level. Over-steeping causes your tea to taste bitter or astringent, hourglass is a traditional tool that tea connoisseurs use, taking this as inspiration, Tea-Time utilizes the same way to control the steeping time, simply flip it and the liquid tea drains into the bottom cup just like the sand in an hourglass.
Designer : Pengtao Yu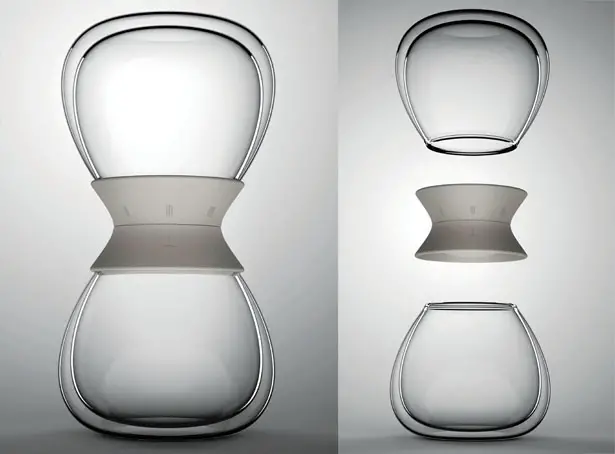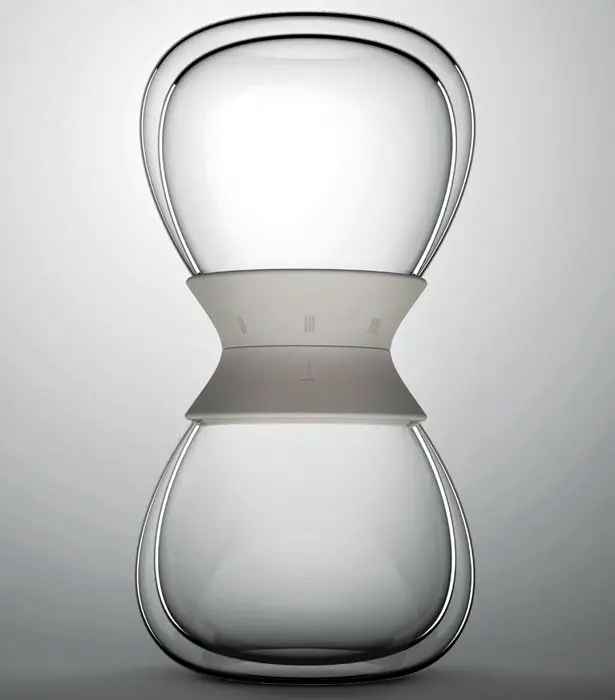 Tea-Time device consists of two thermal insulated double wall cups and a mechanical timer. These two cups are connected to the central timer unit through rubber rings. Simply fill the bottom cup with hot water and tea leaves, set the timer, snap the top cup and flip it. When the steeping time has been reached, this device will drain the tea from the top to the bottom cup while leaving the tea leaves intact. Instead of utilizing high-tech mechanism, Tea-Time incorporates a spring-load timer to keep this device low-tech and traditional in nature.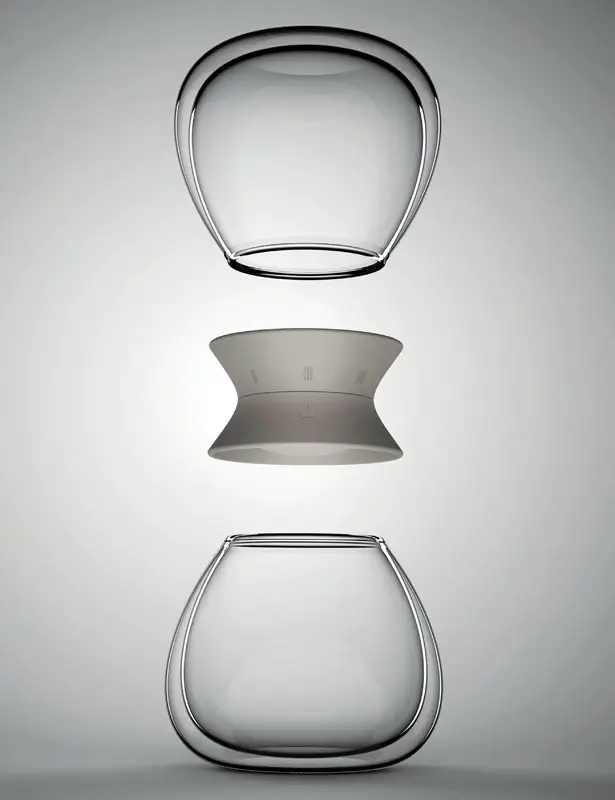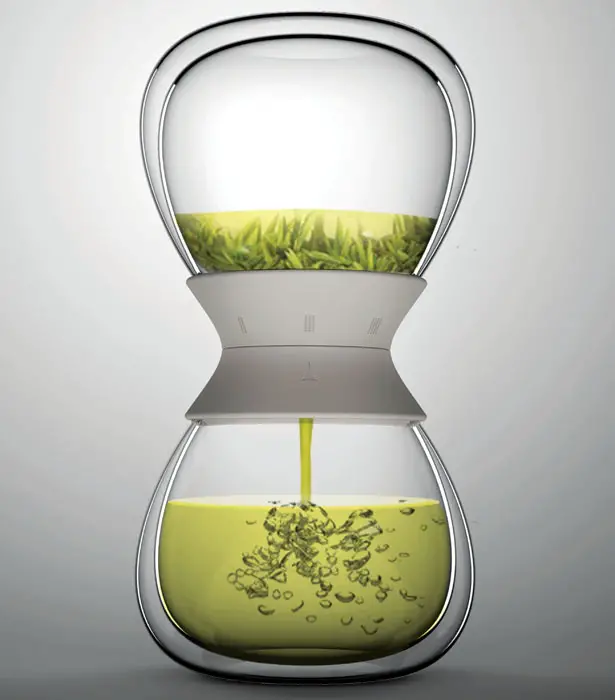 *Some of our stories include affiliate links. If you buy something through one of these links, we may earn an affiliate commission.