SUCCOR is one of European Product Design Award winners 2020 in Transportation Category. It's a futuristic concept of water rescue drone featuring 5G technology. It's an autonomous drone (UAV) that can be used as a lifeboat when needed. It has innovative wings that use 90-degree rotating motors, front-end sensors, and cameras for faster and more thorough search and rescue missions. Both sides of this drone are equipped with lidar sensors for navigation and personnel prompting.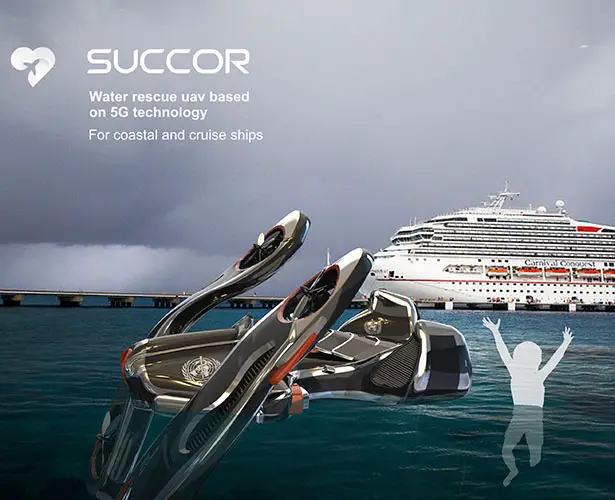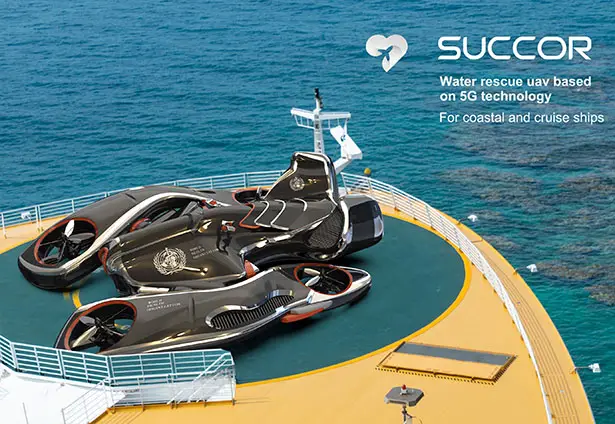 Designed by BoFan Di, JiaChen Jiang, Junqi Fu, Zichun Li, Wu Yipeng, Yuhan Dong, Yang Zhao, SUCCOR is a futuristic project that combines drone and lifeboat. It helps in underwater research mission as well as safe & rescue tasks, the design makes it practical to transfer or transport rescue cargo as well as improve the rescue speed.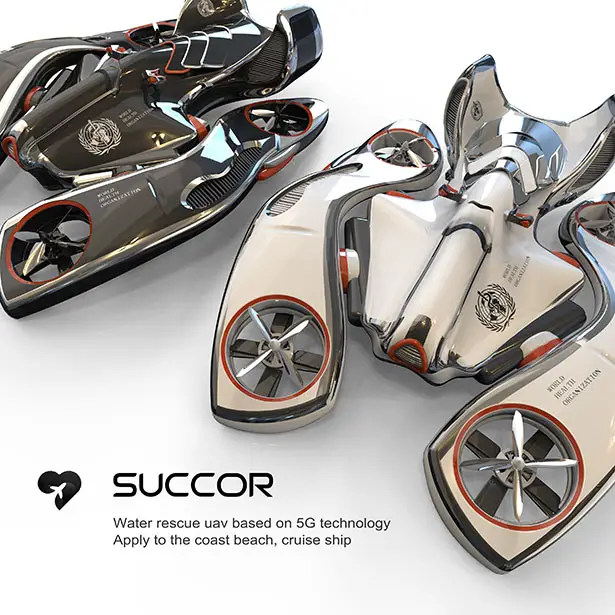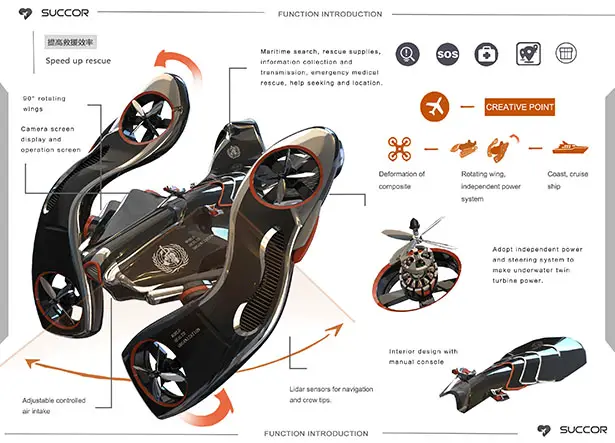 Click above image for larger view
*Some of our stories include affiliate links. If you buy something through one of these links, we may earn an affiliate commission.