Givi motorcycle top box was designed by these industrial designers during their exchange period at Istituto Europeo di Design. This top box project is intended to be used on motorcycles and has to be realistic enough to be released in the market by the year of 2017.
At first, we came up with many ideas that would make this an ambitious target, but during the process we moved toward actual reasonable scenarios and implementing only those features which were likely be available at that time. We had a keen interest to design a product that is sustainable, using biodegradable plastics and making the manufacturing process and recycling process as easy as possible and one of the top box's main feature and theme is configurability and customizability.

We applied these themes to Givi Motorcycle Top Box both internally and externally, thus the interior has an easy to use compartmentalization feature using elastic rubber bands, while the exterior has customizable rings that can match any motorbike. We decided to use a new lock system with an RFID key to simplify the access to two separate compartments. These compartments have separate purposes, a smaller for easy access for personal things that are essential and a bigger one that has more space. The aggressive angle of the lid was designed to fit with modern and future motorbike trends where the rear end of the bike is also angled, not flat.
Designers : Harold Baltodano, Krisztián Griz and Mina Kuchani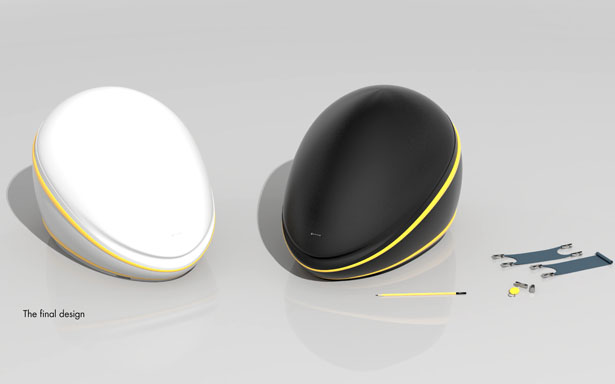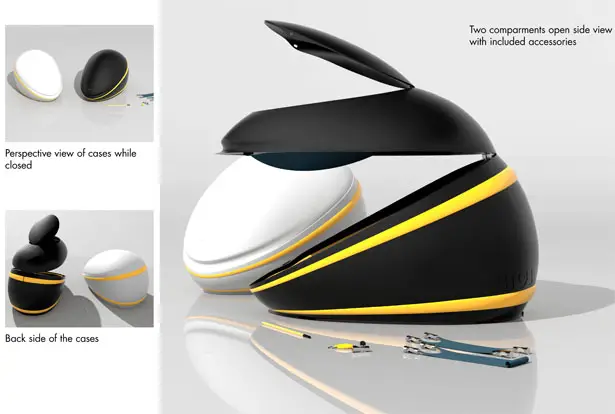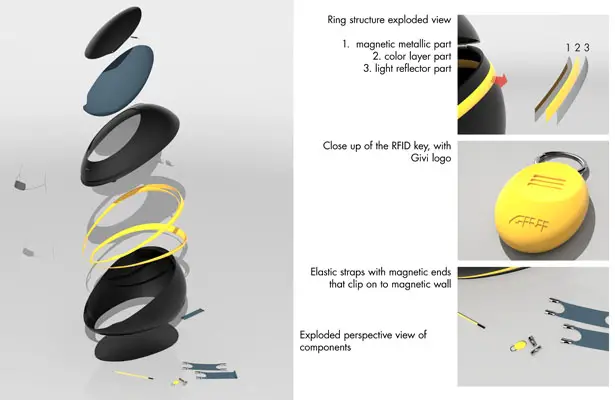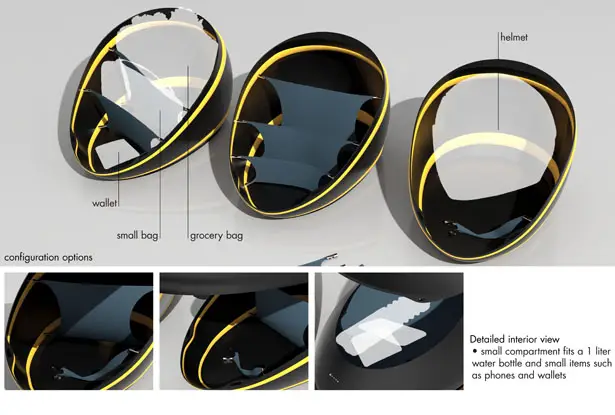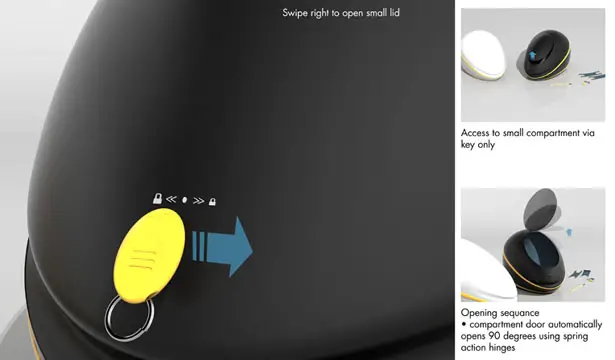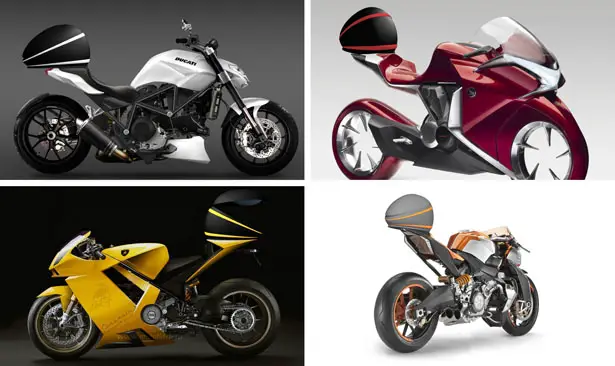 *Some of our stories include affiliate links. If you buy something through one of these links, we may earn an affiliate commission.