The Stryder hybrid crutch has been innovatively designed to perform as a knee scooter for non-weight bearing legs caused by lower leg injury. This crutch provides greater movement efficiency to the users, while ensures lesser strain and tiredness on the body, especially in the wrists, hands, axils and chest wall than the traditional crutches generate while using it. Moreover, this knee scooter can enhance the commuting speed as well in urban environment. The parts of Stryder have been designed to be durable that can be replaced easily in case of broken and the adjustable height makes it a perfect fit for people of 16 to 45 years old. The frame has been made of aluminum and high impact acrylic, and the knee pad and polyurethane coated handles can offer a comfortable grip. When required, the knee scooter can be folded into a crutch to getting on and off public busses and navigate stairs.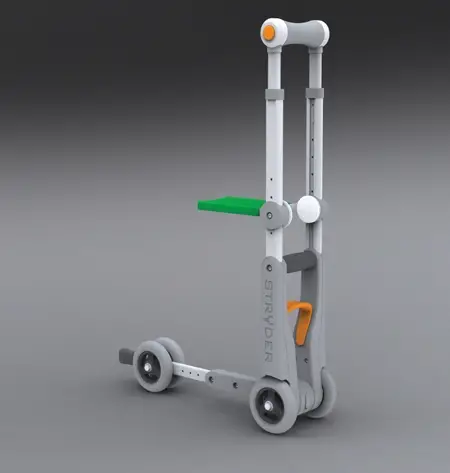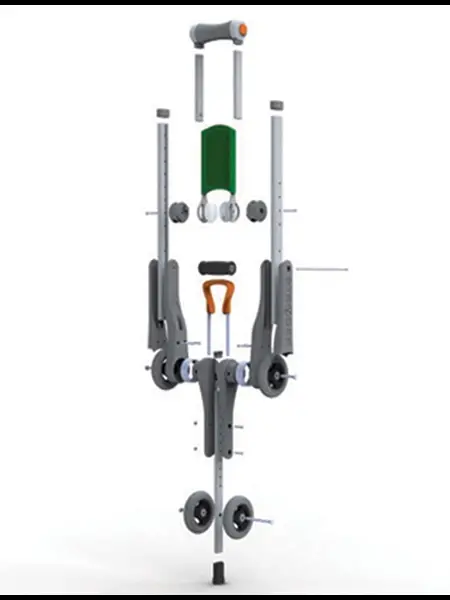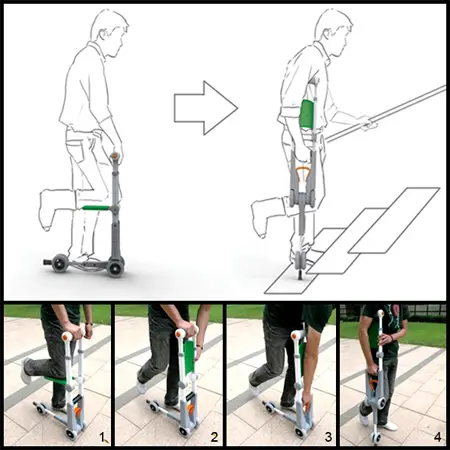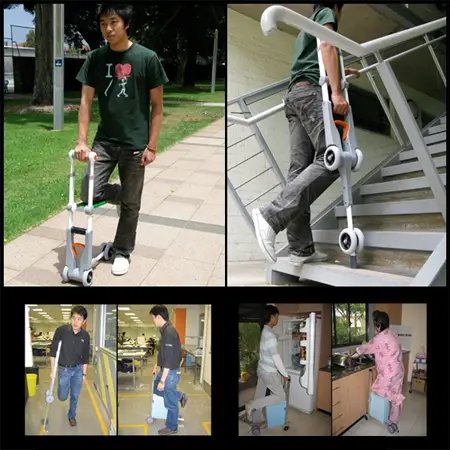 Designer : Dat Huynh
*Some of our stories include affiliate links. If you buy something through one of these links, we may earn an affiliate commission.