In collaboration with Skyted, a French startup, PriestmanGoode has come up with a voice-absorbing mask. This innovative face mask features a miniaturized jet engine silencer that would keep calls private in public areas. It takes quiet awhile to develop this mask, the company has released a concept prototype at CES 2023, but it's still subject to further design stages. This project wants to offer a solution for future progress where making and receiving calls onboard planes might become legal very soon. This could potentially raise another problem, it can create negative effect on noise levels and privacy.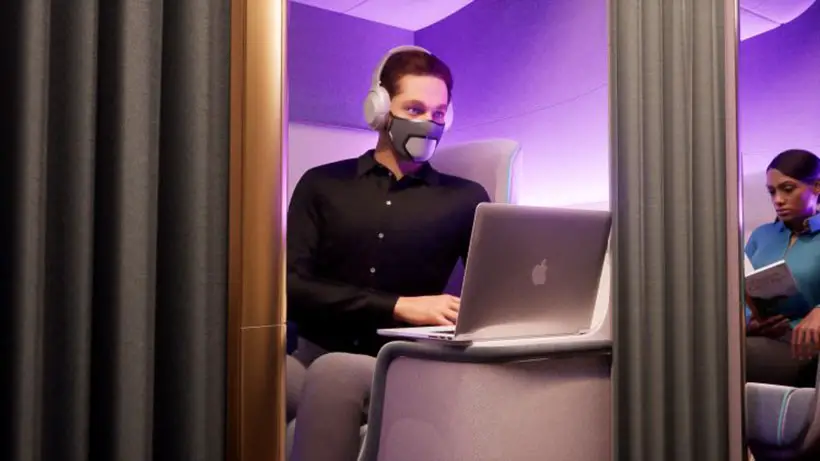 Voice-Absorbing Face Mask from PriestmanGoode features a "miniaturized form" of a jet engine silencer, it is able to absorb around 80% of voice sounds while eliminating background noise. Skyted has an exclusive license from French Aero lab ONERA for its "first-of-a-kind" absorber. One of special features from this mask is its airflow system, it also takes influence from a jet engine where it allows air to flow through the mask material. To make sure this mask provides ultimate comfort to user, the hardware and software are designed to be compatible with all airpods, mobile phones, and call software. The "anthropormorphic" shape design makes it able to follow the recognizable form of the face, it wants to be inclusive of different types of facial shapes while accommodating the sound absorber.
Made of sustainable materials, Voice-Absorbing Face Mask plans to use only recycled materials or any materials that can be re-used. Other consideration when choosing materials is to make sure that user's face doesn't get too warm. This mask is not just meant to be worn in a noisy aircraft, it would be suitable for other public transportation as well. DesignWeek UK also reports this face mask is due to launch on 15 March 2023 through a crowd funding campaign.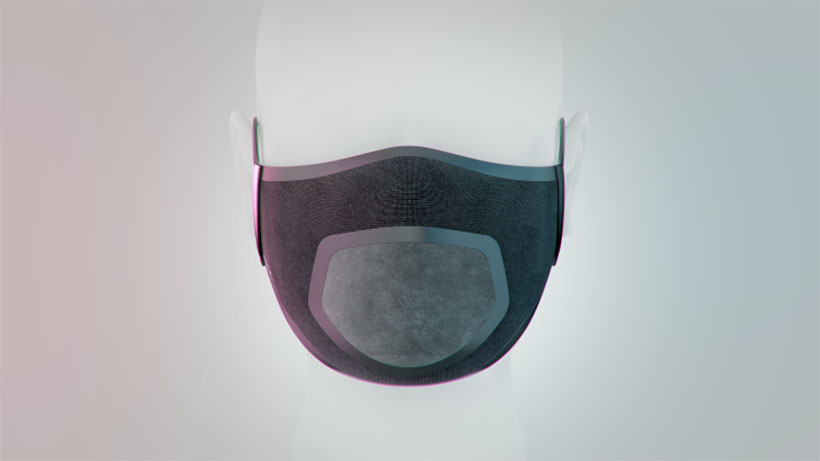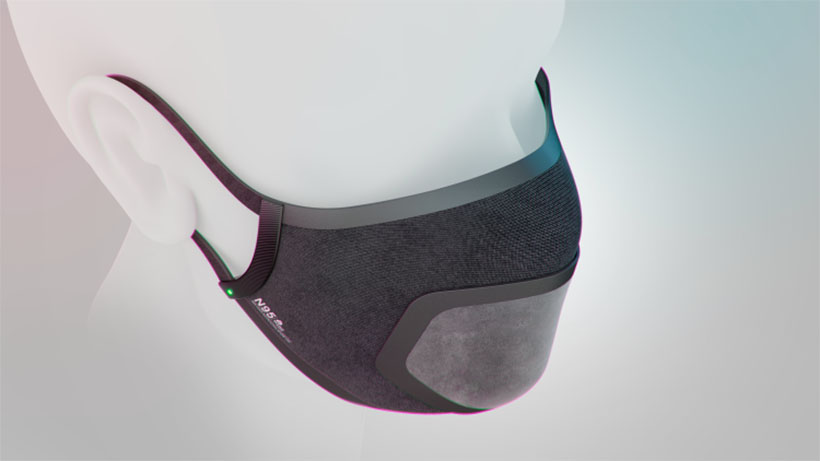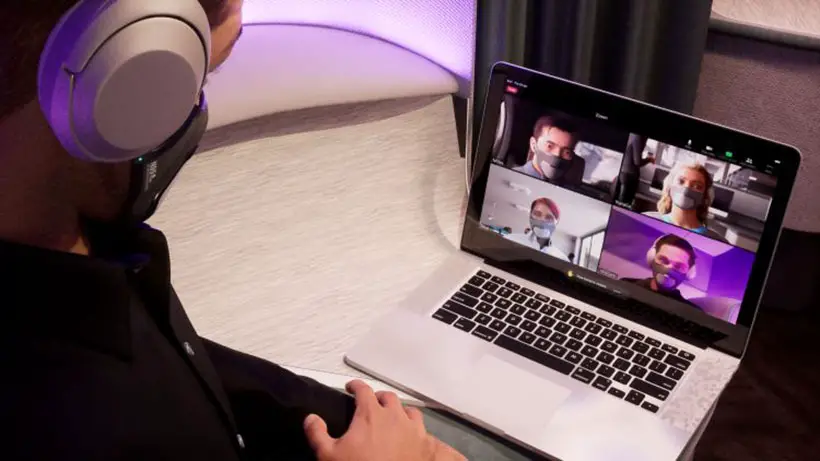 *Some of our stories include affiliate links. If you buy something through one of these links, we may earn an affiliate commission.