Based on Polydrop concept from 2017, here's P17A, an advanced travel trailer that would provide user with more comfort and secure space using sustainable energy source for relaxing travel. Polydrops P17A trailer offers a lightweight, battery-powered, and fully insulated traveling trailer in a clear, anodized aluminum exterior. It's easy to clean just like washing a car, it's also shiny. It's an all-electric trailer that could be towed with most vehicles, including electric vehicles.
The exterior design takes form of a space capsule that provides feeling of comfort to its passengers while the design also allows for easy access to interior control panel.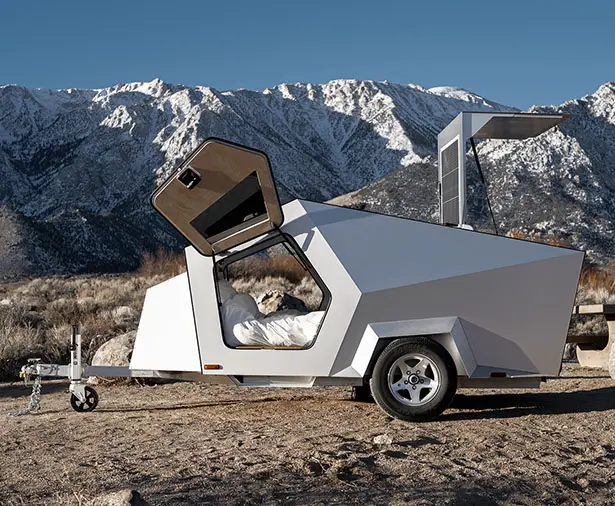 Inside Polydrops P17A trailer, you'll find a battery-operated air conditioner, heater, induction cooktop, fridge, and more with 110V outlet. The interior wall is made of durable structural FRP, the white and prefinished baltic birch interior helps to create cozy atmosphere inside. There's plenty storage space inside that micro closet on the back. At first glance, you might think this trailer is so small, but it's actually pretty wide. It's wider than an actual full-size mattress thanks to 6-inch of the armrest on both sides door paths.
You can control P17A system like a pro, from thermostat, monitor, lighting switches, fan controller, to USB charging port thanks to centralized control panel. There's an optional kitchenette module, which is accessible from both the cabin and the outside. You can just stay cozy in the cabin, no need to crawl out to grab anything in the kitchen, in the middle of the night.
The batteries system are not just for A/C and heating, you can also operate an induction stove using batteries. It's efficient and eliminates any harmful gas, you can cook in the cabin with the door closed. We also love that Polydrops use gull-wing style doors, it's unique and will make it stand out in the crowd.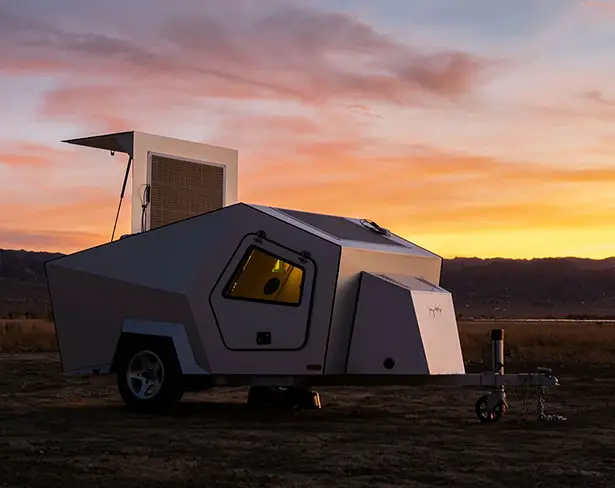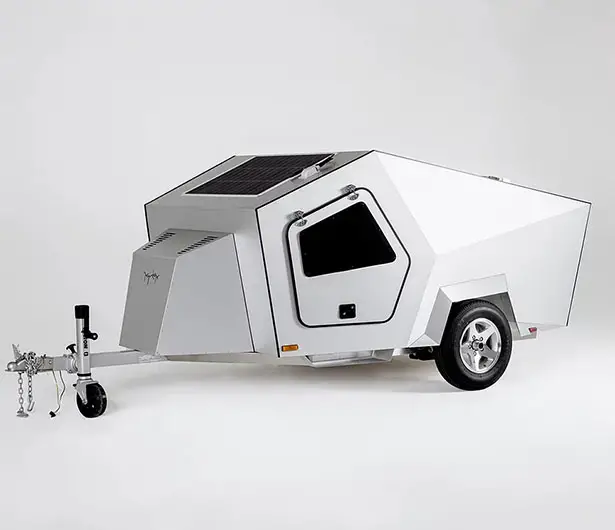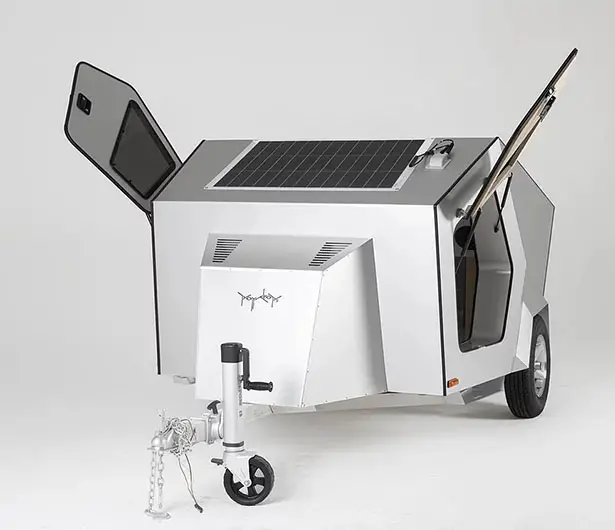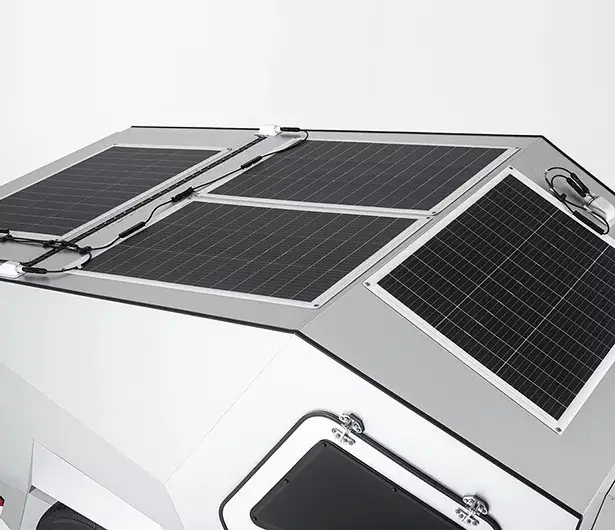 More images of Polydrops P17A Advanced Travel Trailer: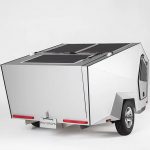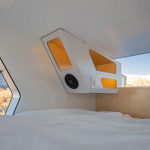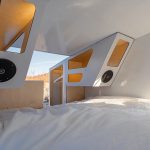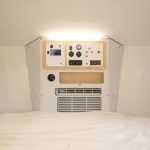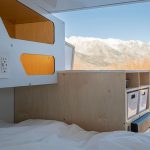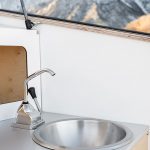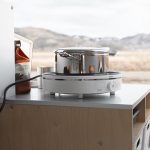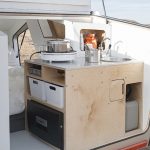 *Some of our stories include affiliate links. If you buy something through one of these links, we may earn an affiliate commission.