In order to make public transportation even more environmentally friendly, we can build trolleybuses. These electric vehicles don't use fossil fuel and more eco-friendly compared to hydrocarbon-based vehicles, nice transportation system to be implemented in the city. Furthermore, these trolleybuses can generate electricity from kinetic energy while braking, this feature is a must have for the trolleybus gardens terminal project, the system would store and release electrical energy when necessary.
Designed by Margot Krasojevic, this system uses printed piezoelectric cells applied to the main body of the Helix structure. These cells generate electricity from trolleybus pulses as they pass through stations from city to city. The structure also features steel frame concrete clad helix that keeps a series of aluminum consolidated carbon nano-tubes to increase the heat, including electrical conductivity of the crystals embedded within the structure. These crystals can produce electricity just from airflow and pressure coming from overhead wire movement.
Designer : Margot Krasojevic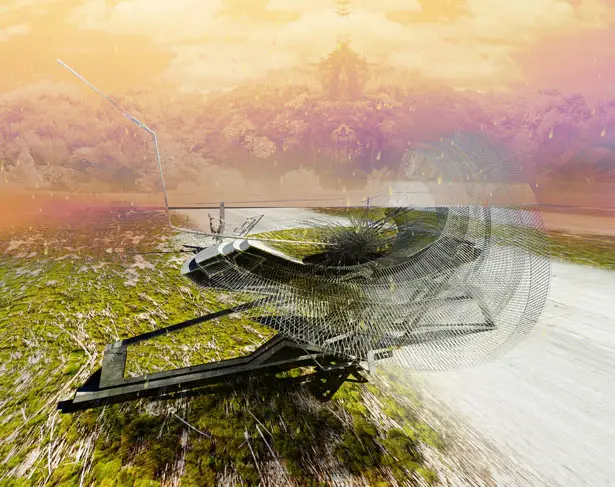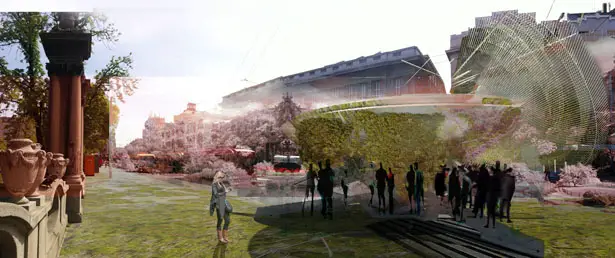 Piezoelectric Trolleybus Garden design also features folded cross section that increase vibration of the trolley-poles and their affects on deforming the semi-conductor cells, thus, amplifying the output. The nature can also support the system, the wind and rain also vibrate the steel wire cluster, this vibration can amplify the piezoelectric cell, resulting in kinetic movement. The overall design functions as electric amplifier, offering street lighting, Wi-Fi access for near neighborhood, an adaptive power port, and many more. This means that commuters would be able to charge their mobile devices or even their smart cars at this trolleybus station.
More images of Piezoelectric Trolleybus Garden: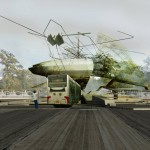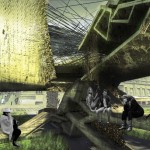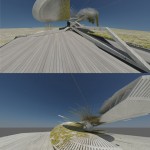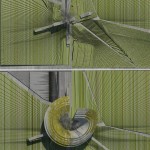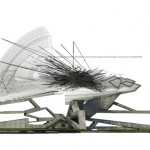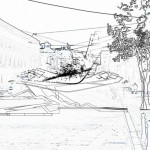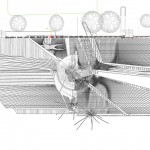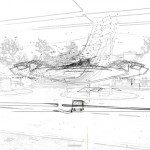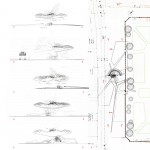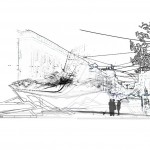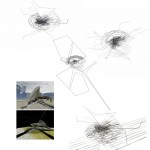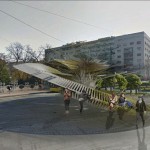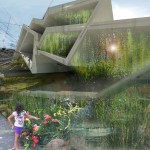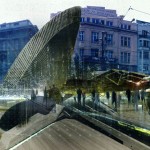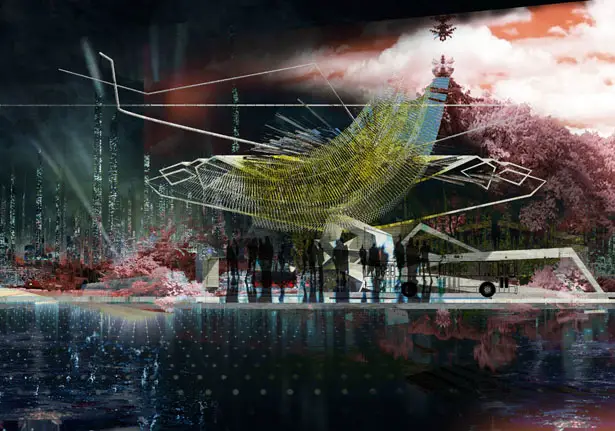 *Some of our stories include affiliate links. If you buy something through one of these links, we may earn an affiliate commission.