Nokia has released an innovative and futuristic phone concept called Nokia GEM phone. If you feel the display on the phone isn't big enough, how bout turning the entire handset into a touchscreen? This is what Nokia GEM phone concept offers you. This futuristic phone was launched as part of the celebration of Nokia Research Center 25th anniversary. You can see that GEM has the ability to change its appearance from camera to phone based on the functionality selected by its user. In fact, this phone can display advertising messages on its back.
User could have the same image at different zoom levels, such as when you read a map, it's possible for you to zoom and pinch the map from the rear of the phone while keeping the view of a large scale area on the front. Smart idea huh?
Designer : Nokia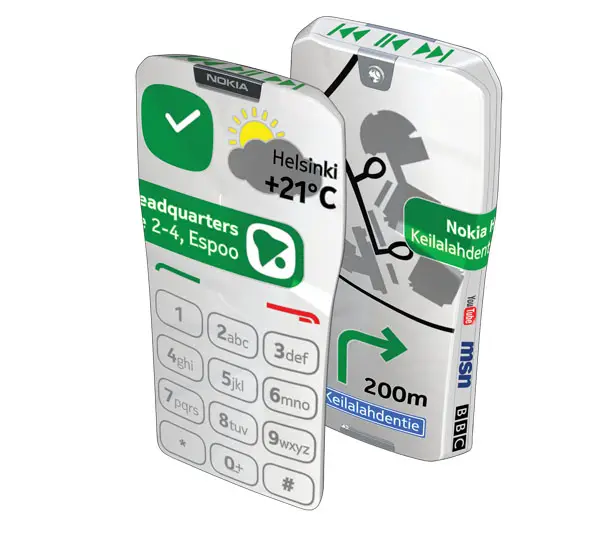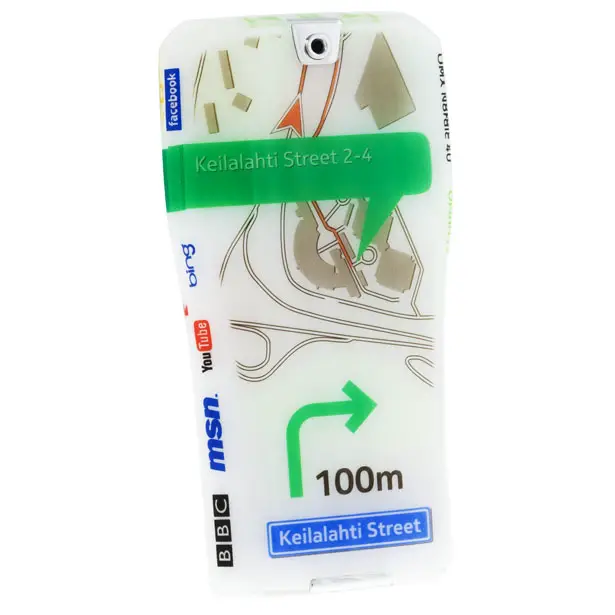 Jarkko Saunamäki, a senior design manager who led the team that invented GEM, explained that using this future mobile phone, user can launch any application and turn the mobile phone just like its active app. For example when you launch a camera app, Nokia GEM phone concept will automatically transform its body to look like a camera. The video animation from Nokia demonstrates how user can take a photo and transform the result to wrap around the whole device. There's no need to buy phone casing every month, when you get bored with the old theme, you could just take a cool wallpaper photo and replace the exterior appearance of your Nokia GEM phone.

In this video, you'll be able to see how virtual buttons and logos are located at both sides of the phone where you can easily browse them. This concept also becomes one of Red Dot Award winning concepts 2011. So, what do you think guys? Do you think Nokia GEM phone concept can beat iPhone?
*Some of our stories include affiliate links. If you buy something through one of these links, we may earn an affiliate commission.