Just measure, click, and record. Macaron is a concept Bluetooth tape measure made to make measuring process easier while also assisting visually impaired to take accurate measurements. This project was inspired by a blind student who couldn't renovate his house due to his difficulties in seeing marking on the tape measure. Macaron has been designed to answer this issue, a product that is designed to be usable and benefit all people.
This universal access smart tape measure can store measured information in a quantitative format to an app on the paired mobile device. You don't need to read any marking or record using pen and paper, it's practical and more efficient measuring method.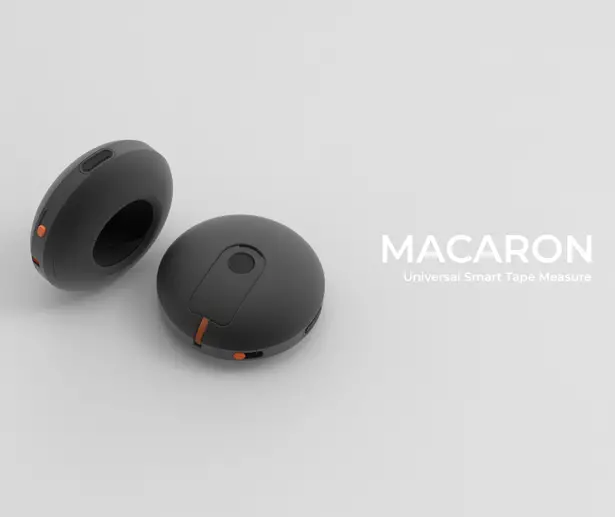 Macaron by Oseyeris doesn't need user to read marking to know the measurement, it has multiple sensors for accurate measurement and is paired to a specifically developed app to provide user with audio feedback. User can use the app to preset the object and distances to be measured, voice input is also available for this setup. This measuring device uses a patent pending method that monitors the reel as the thread comes out and converts the reading into a quantitative measurement. That magnetic tip allows for precise positioning of the tape measure for accurate round measurements, whereas the flip out tip pushes down and straighten the measuring thread for accurate linear measurements.
Macaron concept measurement device provides an instant visual-audio feedback and when the length is adjusted, it also updates the feedback for user. Any measured values can be saved to the phone app by simply pressing a button, it'll then trigger a haptic feedback to let user know that the measurements have been saved.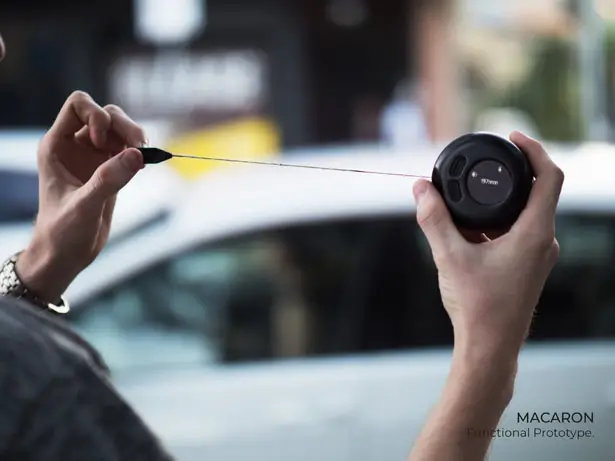 More images of Macaron Universal Access Smart Tape Measure: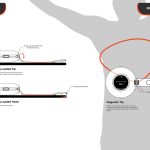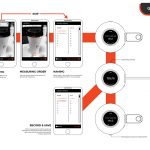 *Some of our stories include affiliate links. If you buy something through one of these links, we may earn an affiliate commission.