No more forearm strain and reduced wrist pressure with Logitech MX Vertical Advanced Ergonomic Bluetooth Mouse. It's a specially designed computer mouse to rise above discomfort with ergonomic body design to mimic natural handshake position. It features 57-degree vertical angle that's been optimized for an ergonomic posture without sacrificing a pixel of performance.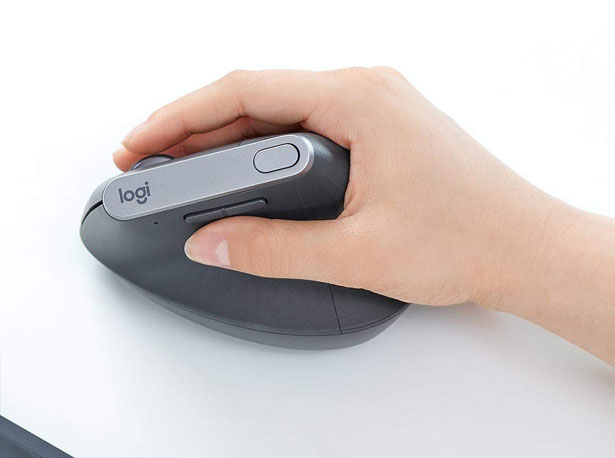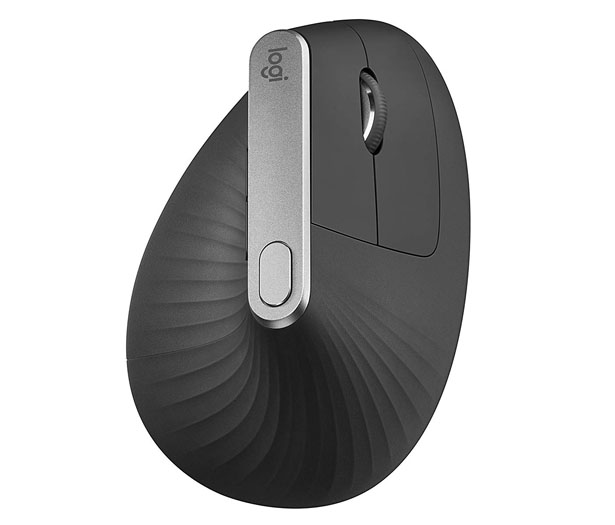 With the help from leading ergonomists, Logitech MX Vertical Advanced Ergonomic Bluetooth Mouse was designed and tested to meet a set of criteria. With attention to details, Logitech made sure that this mouse would lower muscle strain, reduce wrist pressure, and improve posture. Equipped with a 4000 DPI high-precision sensor that results in 4 times less hand movement, the cursor speed switch allows you to adjust DPI speed and accuracy instantly. One full battery charge allows user to use this mouse for about 4 months.
Designed and shaped for human hand, this computer mouse from Logitech is smooth to the touch. The unique form fits variety of hand shapes and sizes, however, this device model is designed for right-handed people, I guess that left-handed people have to adjust themselves if they want to use it. I really love that textured rubber surface, it feels solid to grip. You can also pair MX Vertical up to three devices and easily switch between them with the touch of a button, it works with multi-computer and multi-OS. [Buy It Here]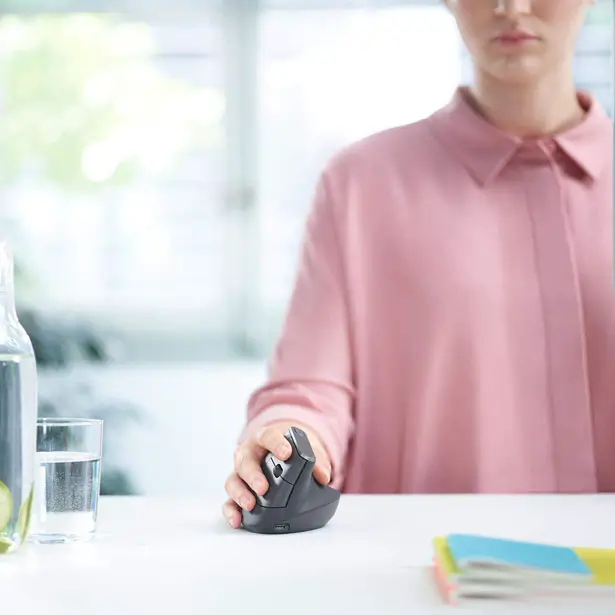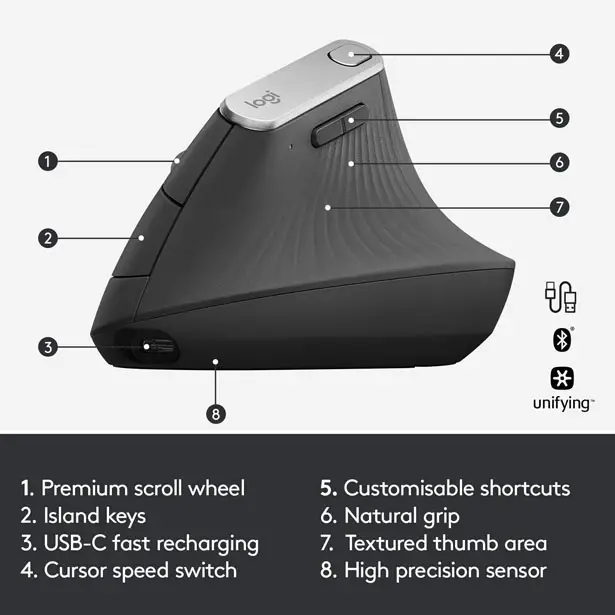 *Some of our stories include affiliate links. If you buy something through one of these links, we may earn an affiliate commission.