In developing countries, disaster relief zones, or refugee camps, it's hard to get resources needed to establish NICUs (Neonatal Intensive Care Units). Insulata is a thermally-regulating cocoon concept designed as an alternative to sophisticated incubators, it supports low-birth weight babies treatment. Babies who are suffering from malnutrition and born with low birth weight are much higher in developing countries. The good news is, newborns weighing 1000-2000 grams at birth could be saved without the use of expensive or sophisticated equipment. You just need simple papoose style of designed combined with certain materials to meet the need to help these newborns at a low cost solution.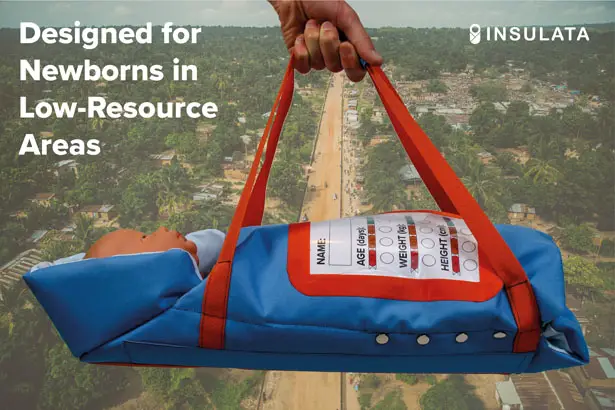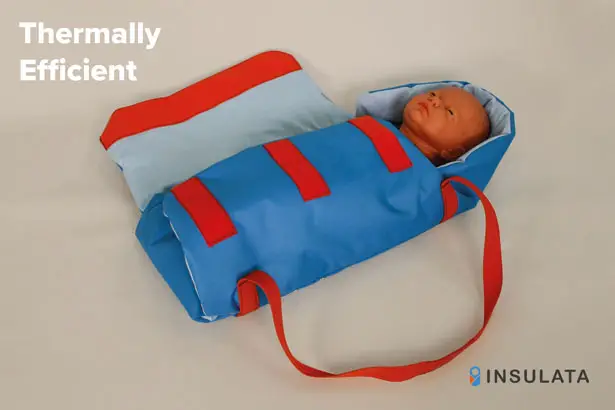 Insulata simple wrap design by Fergus Vaux helps secure small baby in a cocoon of special layered fabrics that provide warmth for the baby without the use of electricity. It has durable outer layer, waterproof PU-coated nylon lined with a reflective aluminized sheet to reflect 90% of body heat. The material that touches baby's skin is made of a soft bamboo weave chosen for its breathability and sweat absorbing properties. Sandwiched between the two is natural sheep wool which is antibacterial, durable and insulating. Finally there is a layer of Outlast™. Outlast™, developed by NASA for astronauts, is a material that has the capacity to absorb, store and release excess heat.
User can place the baby inside this cocoon secured with adjustable Velcro, the baby's head is protected by hood while the feet are tucked within a flap that can be adjusted to the baby's length. Don't worry about safety, the baby's body is conserved without overheating due to specific properties of those layered materials. Insulata concept wrap can protect baby in their early weeks, both in hospital or at home.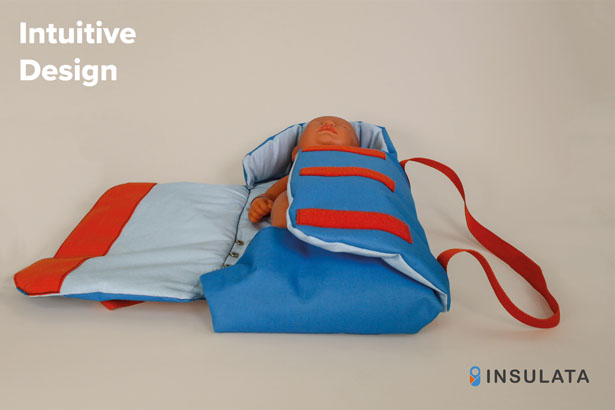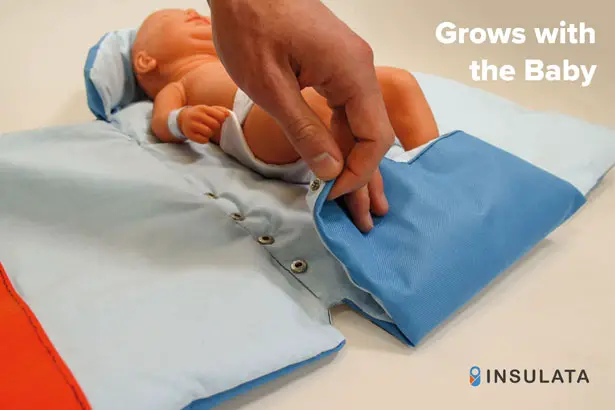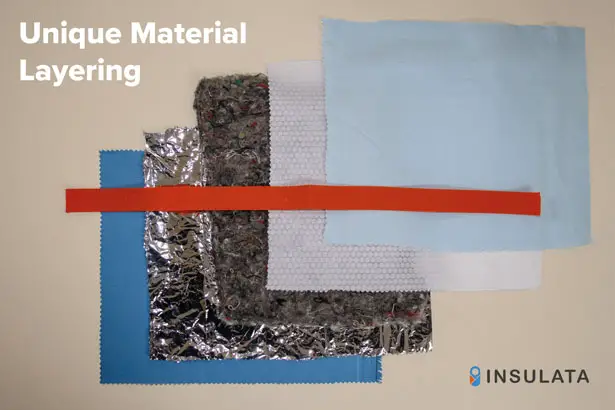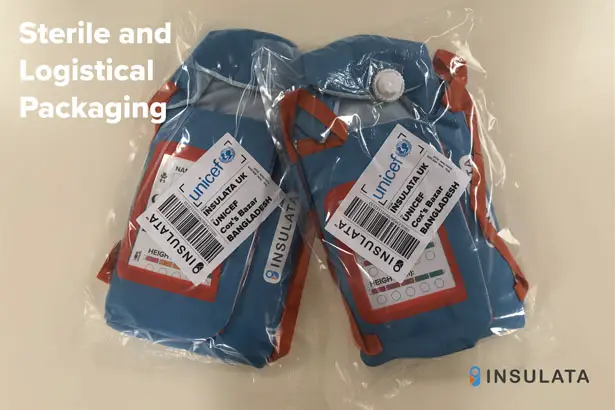 *Some of our stories include affiliate links. If you buy something through one of these links, we may earn an affiliate commission.