Tony Leung has made a great attempt to re-modernize Jinja, Japanese Shinto Shrine, to fit a busy urban corner in Ginza, Tokyo. It's a concept proposal with intention to restore traditional interactions between local people and Jinja, just like the good old days where Jinja and rice farming were the center of Japanese economy.
In the past, paddy field and Jinja complex were the centers of everyday interaction, because many local Jinjas served its purposes not only as the house of relevant Kami a.k.a deities, but also as a warehouse for harvests. Unfortunately as cities grow and expand, rice farming and Jinja has become the shadow of urban livings. This complex is overshadowed by modern skyscrapers.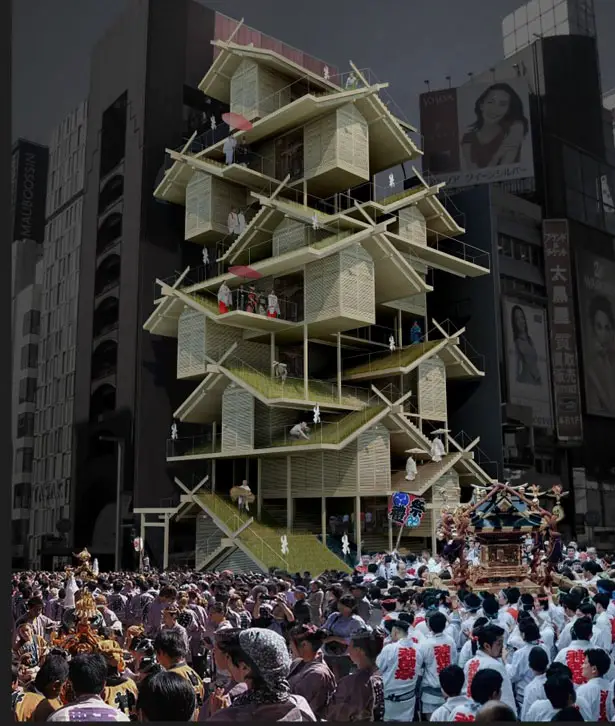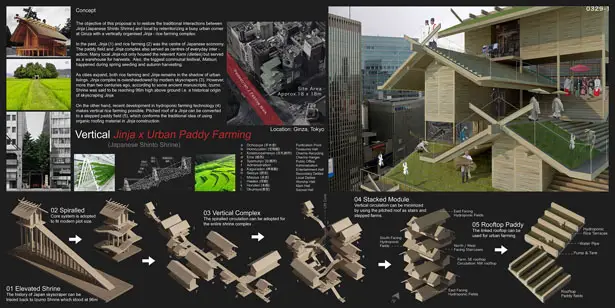 Click above image for bigger view
Jinja, a Shinto Shrine Skyscraper by Tony Leung won second place in eVolo Skyscraper Competition 2018. It was based on recent development in hydroponic farming technology, making vertical rice farming possible. That pitched roof of Jinja can be transformed into stepped paddy field, it conforms the traditional idea of using organic roofing material in Jinja construction. During Shinto festival, this vertical Jinja can also become the focal point during festive parade where ceremony can be seen from a distance. The unique interconnected roofs serve as stepped paddy farms and public access to various halls just like a continuous landscape. Lift and escape staircase are also available for emergency.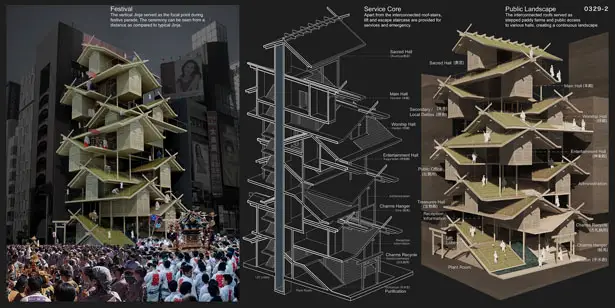 Click above image for bigger view
*Some of our stories include affiliate links. If you buy something through one of these links, we may earn an affiliate commission.