XTEND Design has unveiled LUNIAQ, a concept lunar rover inspired by Skoda's ENYAQ electric car. This futuristic design was experienced by guests and journalists during Czech Space Week in largest Virtuplex, a Virtual Reality laboratory in Europe where they were able to take a walk on the moon in a life-size simulation of a virtual lunar base.
LUNIAQ is a concept electric lunar vehicle that accommodates up to four astronauts, the technical design of this rover based on NASA's MMSEV platform. This rover is also designed with ability for autonomous and remote operation.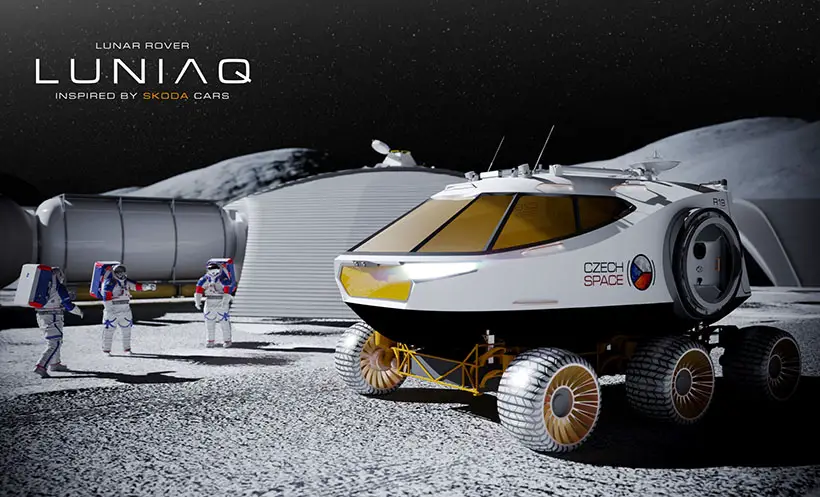 Tomas Rousek, a space architect of XTEND Design, explains that the company would like to inspire people on how we could possibly, one day live and drive in places other than Earth through their progressive technologies. The era of electric mobility would continue across the boundaries of Solar System and beyond, the limit is our motivation and funding.
LUNIAQ Lunar Rover features two hatches on both sides that allow connection between space modules and moon base. At the rear, there's a "suitport" covered by a hinged door that reveals two spacesuits attached to the outside of the vehicle. This design allows for astronauts to crawl into their spacesuits and prevents and harmful lunar dust from entering the main cabin. All electrical power is kept in solid-state batteries which can be recharged using UltraFlex solar panels on the roof. These solar panels can be transformed into the shape of a fan to allow charging while standing or driving slowly. Radiators and antennas are located at the roof, those large windows are constructed of transparent aluminum, it is more resistant to micrometeorites than glass, furthermore, polyethylene layers are added for additional radiation protection. Driving on bumpy lunar surface shouldn't be a problem thanks to large soft wheels with Michelin's Tweel technology.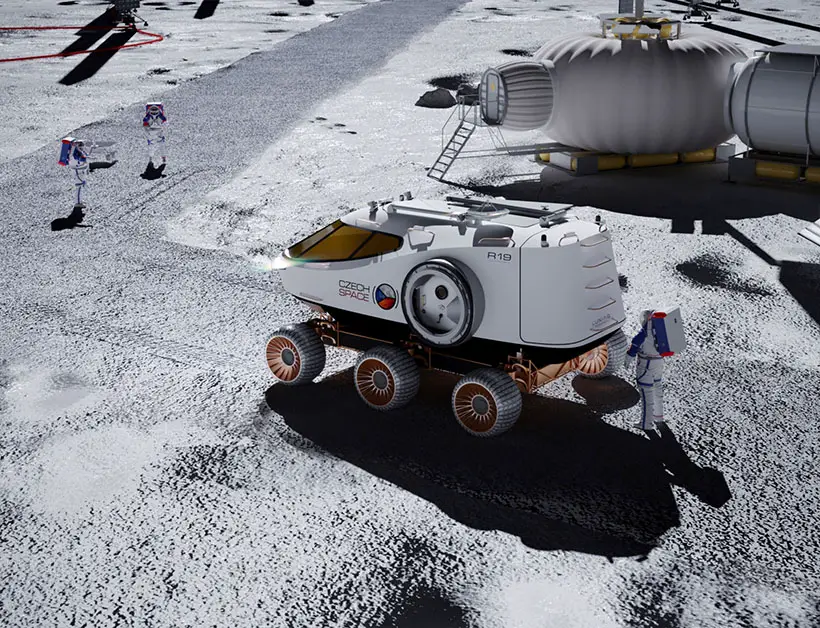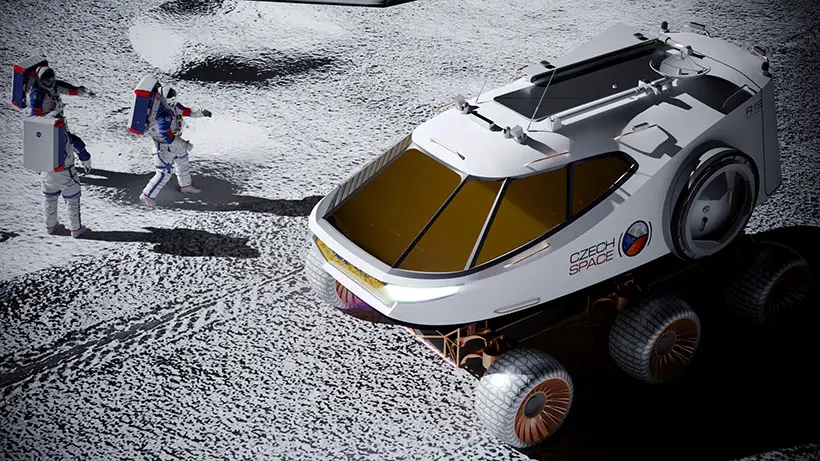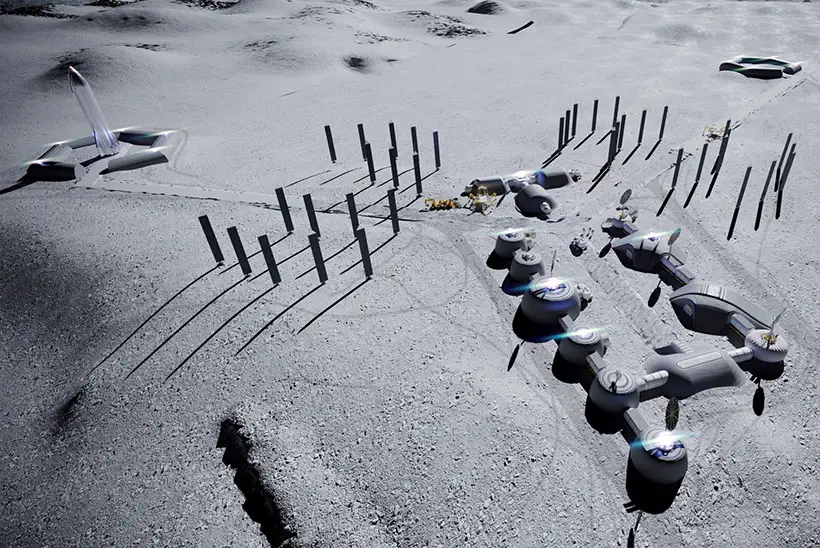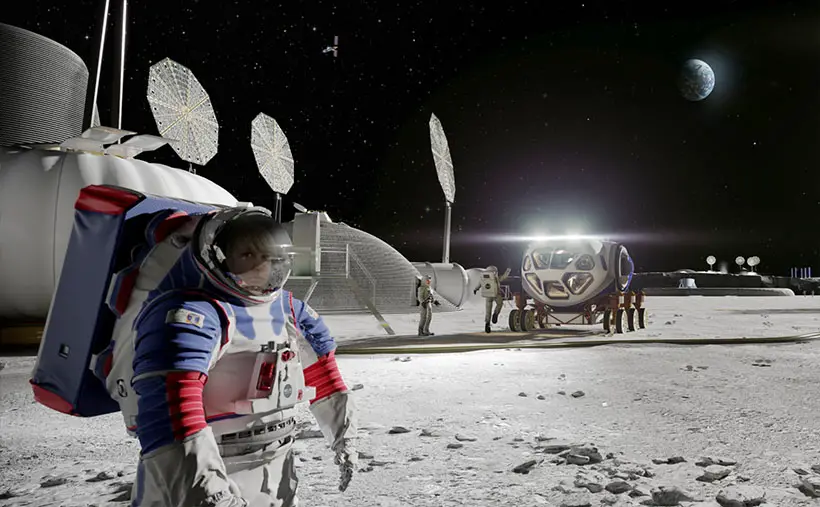 *Some of our stories include affiliate links. If you buy something through one of these links, we may earn an affiliate commission.