Project Sophia from Razer wants to define the future of home gaming setup, it's a modular gaming desk concept that adapts to user's needs. It is also accompanied by Enki Pro HyperSense gaming chair that offers the next level of realism with advanced haptic feedback, very cool, heh?. Created by Razer's visionary and R&D department, both Project Sophia and Enki Pro HyperSense provide gamers with creative and innovative solution to any home setup.
Started last year, working from home has gained its momentum than ever, however, there are still many people find it pretty challenging to configure their perfect set-ups for multiple different uses of their computer systems throughout the day. From being a home office to a gaming set-up, because each use might need to host extra peripherals and devices to enhance the experience.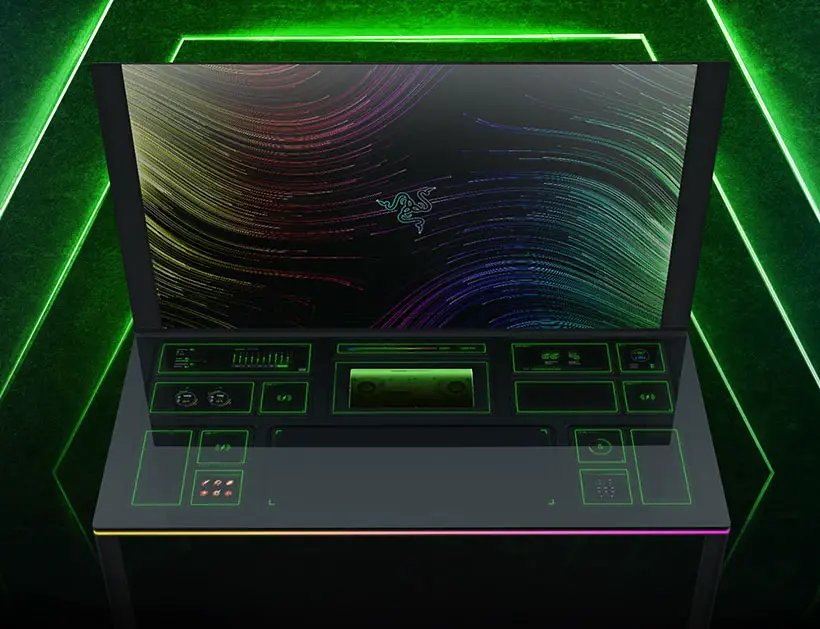 Sophia desk is highly adaptable, thanks to its modular design, you can configure your workspace to meet your needs. It is capable to support up to 13 separate modules for multiple personalization, its flexibility allows you to set up tasks-specific equipment from second screen, touch-screen hotkey panels, tablets, monitoring tools, or perhaps audio mixer units. It's Razer's futuristic vision of multipurpose workstation that doubles as your gaming station, preventing the need to move between workspaces.
Th heart of Project Sophia features customized PCB fitted with cutting-edge core components that include the latest Intel processor and NVIDIA GPU to support even the most resource-intensive tasks. Everything is housed in a slim chassis which magnetically snaps underneath the glass tabletop, this way, you can enjoy maximize desk space. The chassis can be easily detached for upgrades.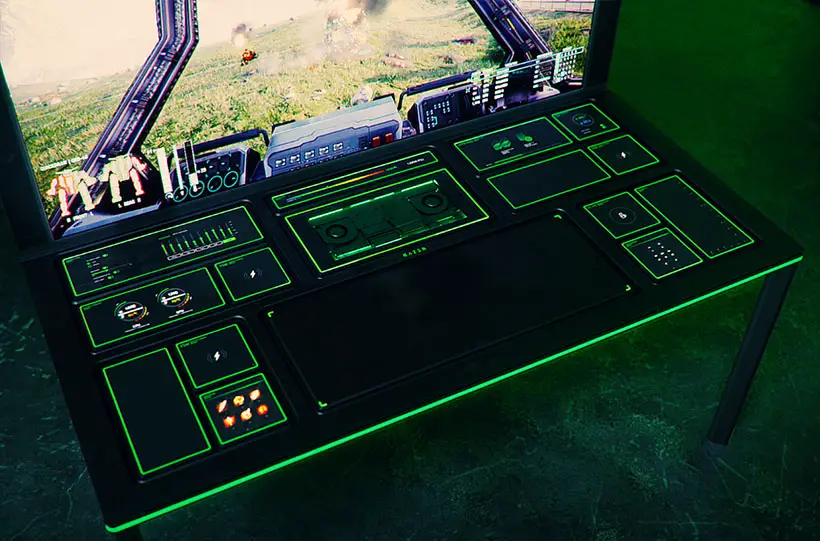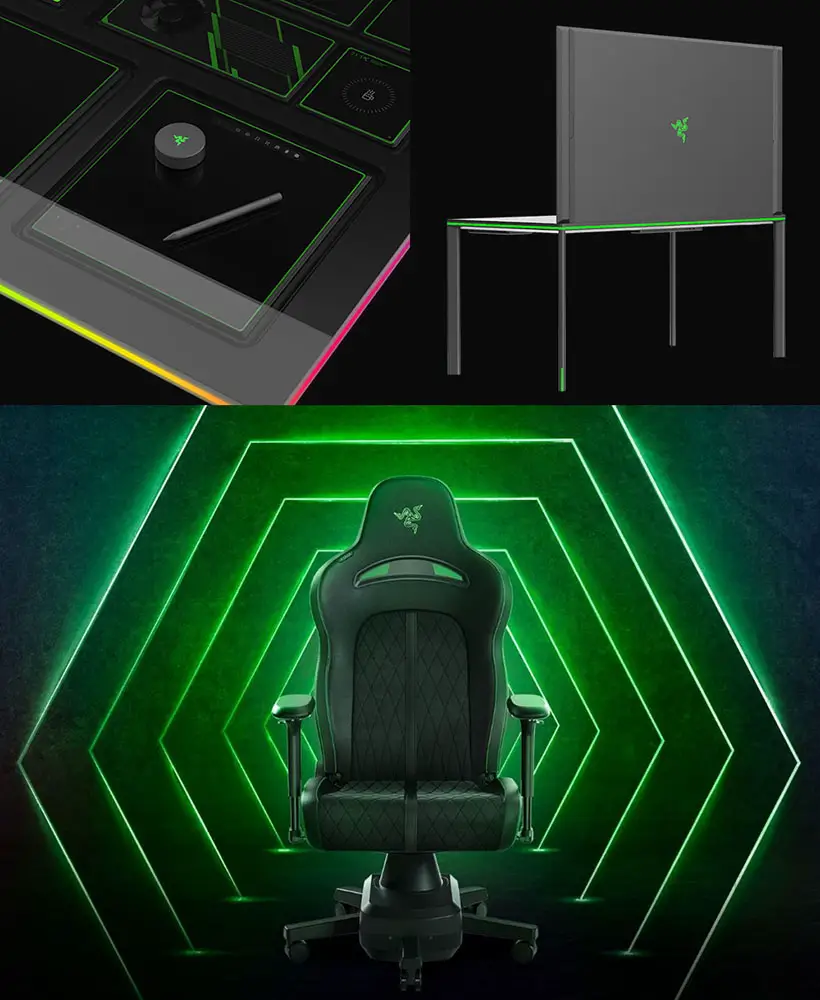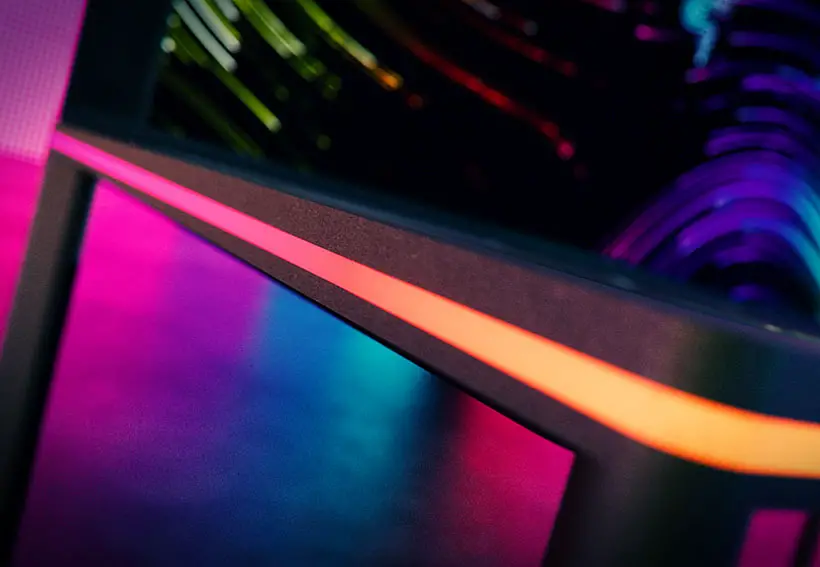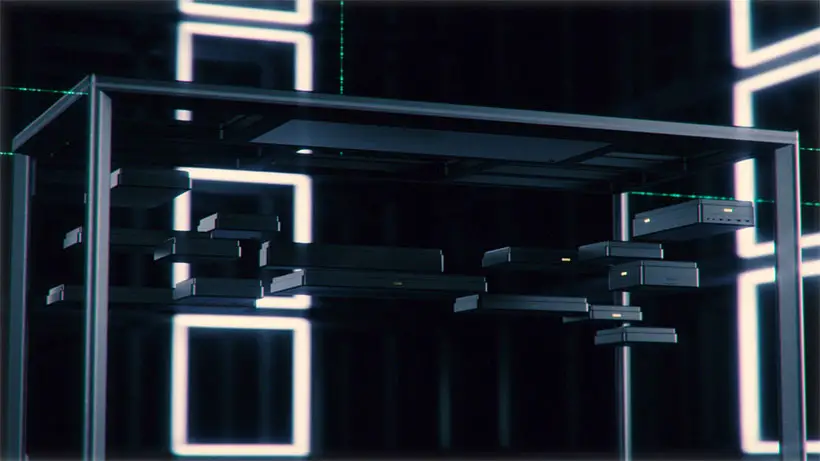 *Some of our stories include affiliate links. If you buy something through one of these links, we may earn an affiliate commission.