Hypnoss Floor Lamp is crafted from scrap famous Italian motorcycle, bring it back to live to continue its journey in different form. Do you know that there's an iconic sentence "chi Vespa mangia le mele"? It means who rides a Vespa eats apple, this sentence is a reference to biblical scriptures and part of Vespa's advertising campaign in the 70s. It's a metaphorical indication of being tempted and break the boundaries of the system, just like when you ride Vespa bikes. Hypnoss utilizes the whole steering wheel and odometer of a Vespa to bring iconic lamp into your home, you can also see how many kilometers this bike traveled.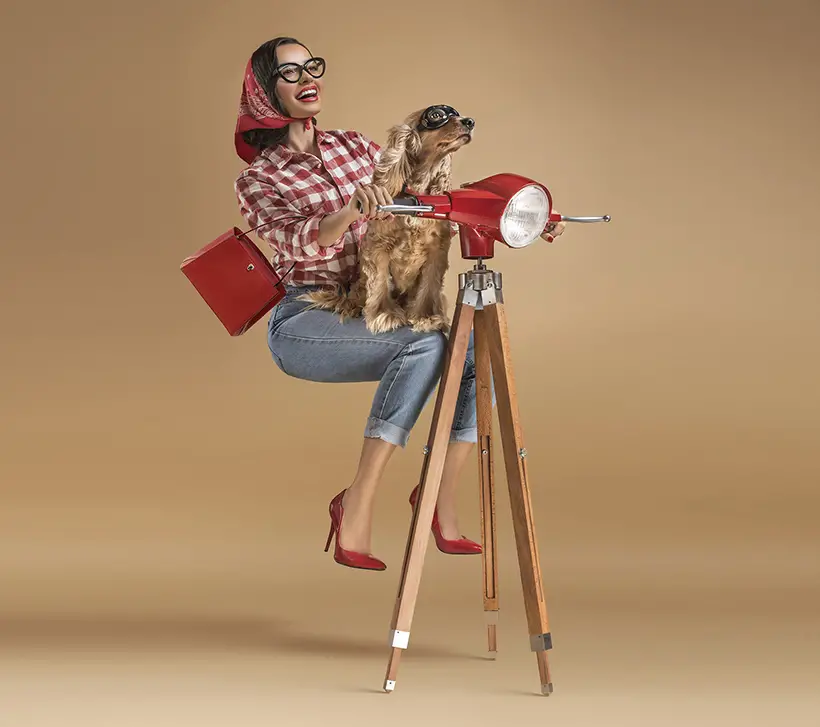 Designed by Parham Elahi Doust, Hypnoss works as a standing light, just turn it on using the original motorcycle electric switch on the steering wheel. This lamp can be adjusted in different levels and also rotated on the centric part. It consists of three parts, the first one is refurbished steering wheel with all new shining part and plastics, the second part is centric metal part that connects the steering wheel and the tripod. The third part is the tripod made from high-grade beech wood that makes it visually appealing in every home.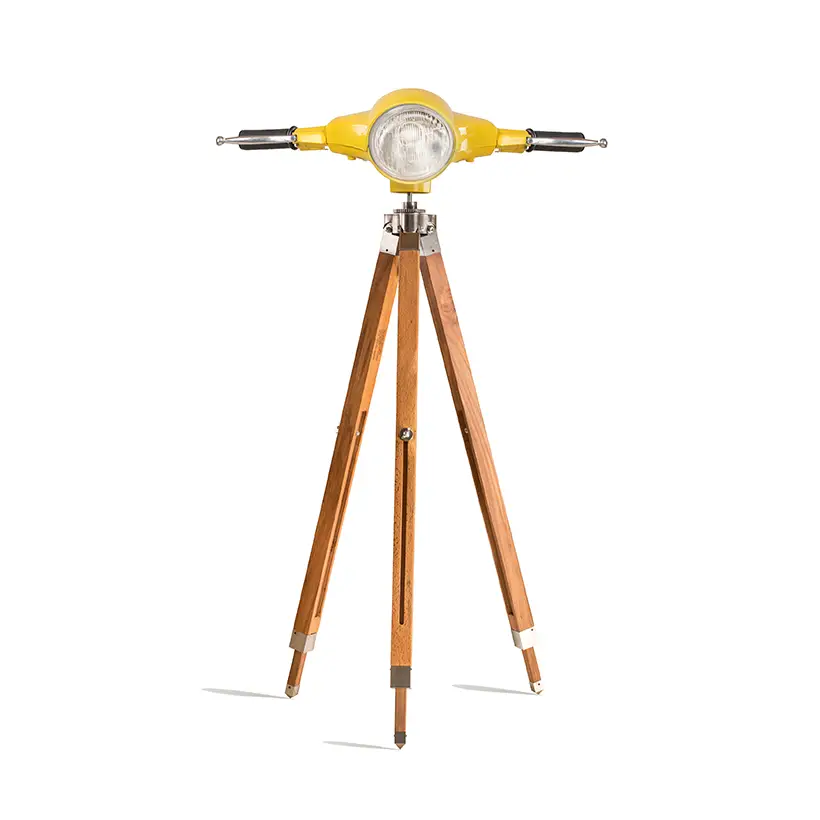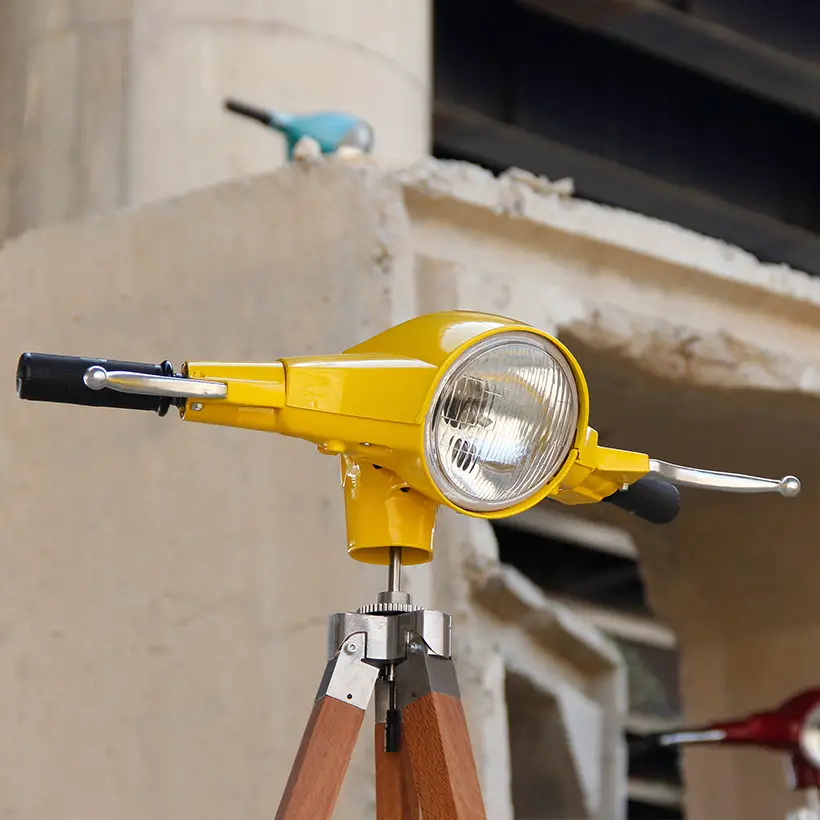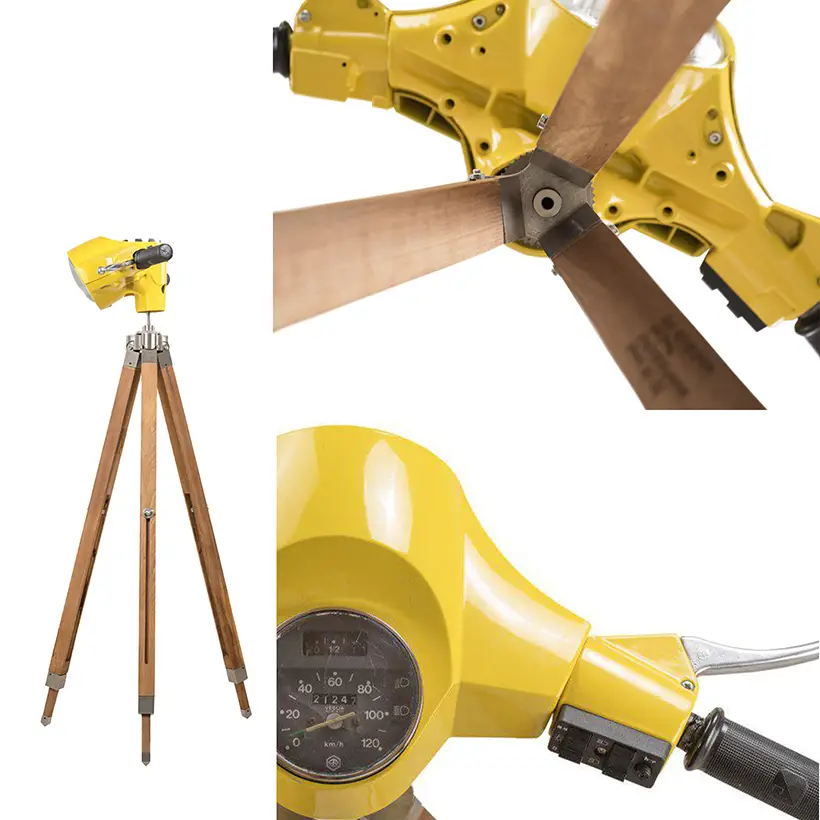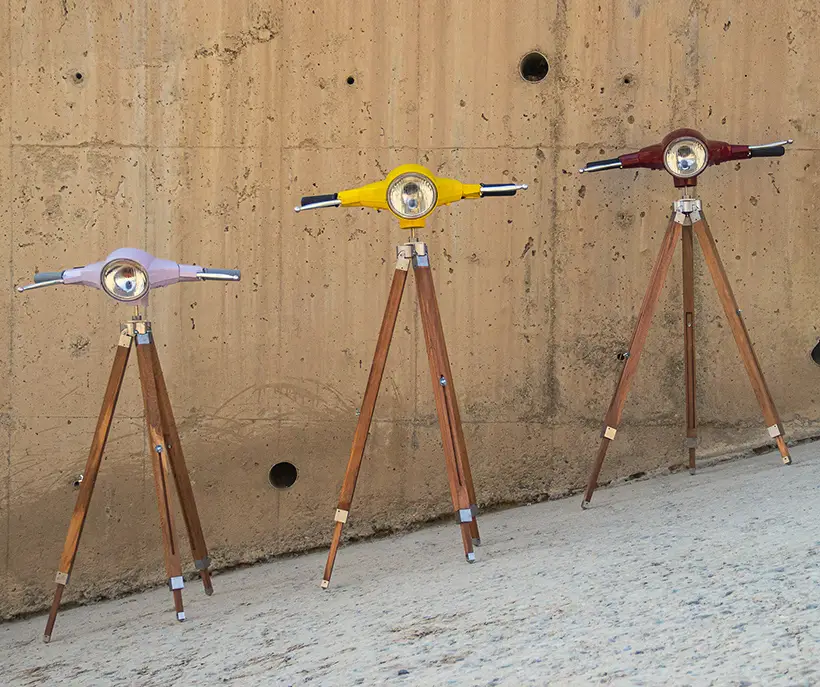 *Some of our stories include affiliate links. If you buy something through one of these links, we may earn an affiliate commission.