Gorilla Yacht concept was inspired by an atrium house, with 73-meter long and 2 courtyards, this yacht can be considered as a mega yacht. The objective of this project was not to design the optimal use of every square meter, but rather to create different approach to architectural parameters by playing with spaces, openings, and visibility.
Using fiberglass as its main material, this yacht can accommodate 10 guests and 8 crew members. Once you enter the yacht, you'll be presented with wondering seating accommodation along with a mini bar. The foldout balconies design on both sides of the bar create spacious and widen room. If you feel like it, you can always jump and swim directly into the ocean.
The master bedroom features 97-square meter with extra 13-square meter balcony. From this bedroom, you can directly get your way up into the office. The central point of Gorilla Yacht is awesome atrium garden. It offers you a taste of green haven while on the high sea, it's also an ideal space for a party. During a bad weather, you can protect the main area using a glass roof.
Designer : Johann Szebeni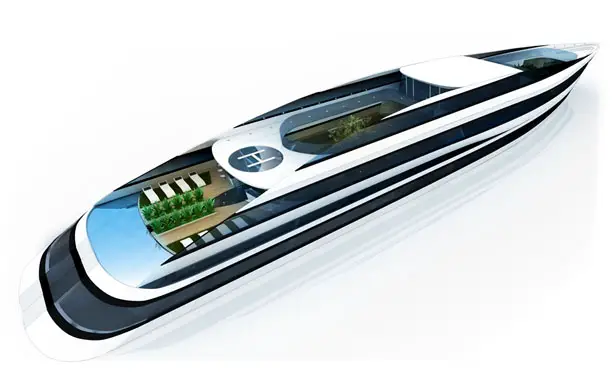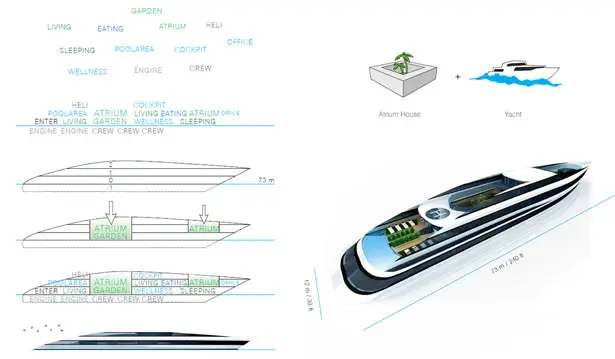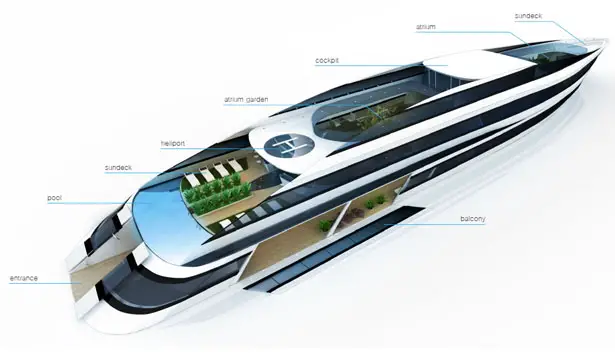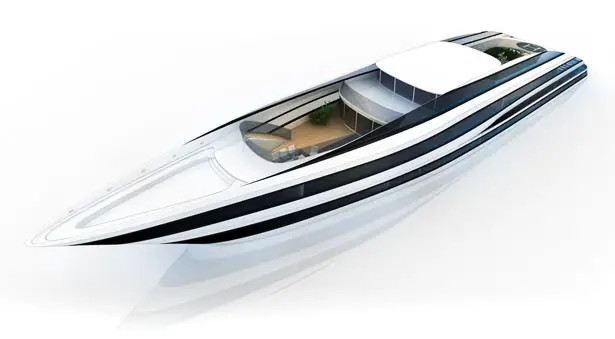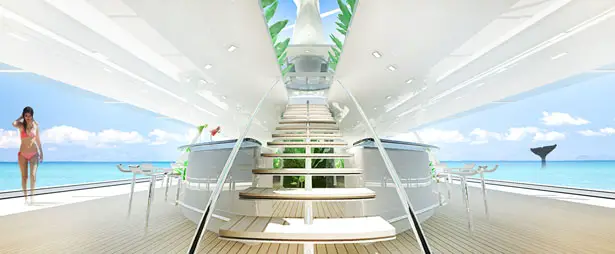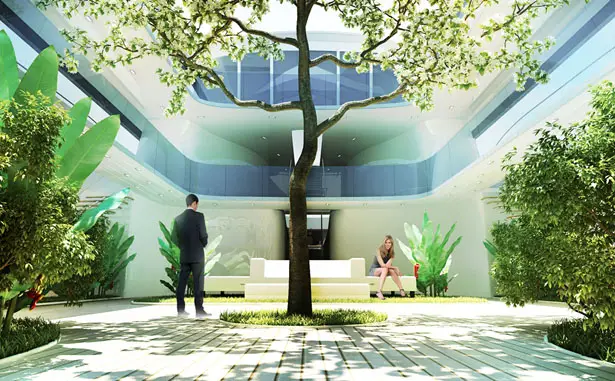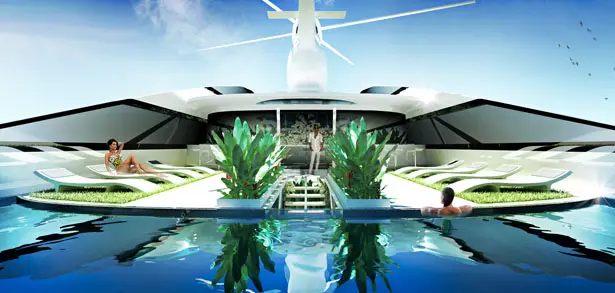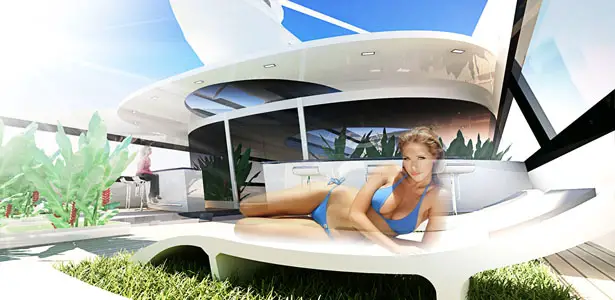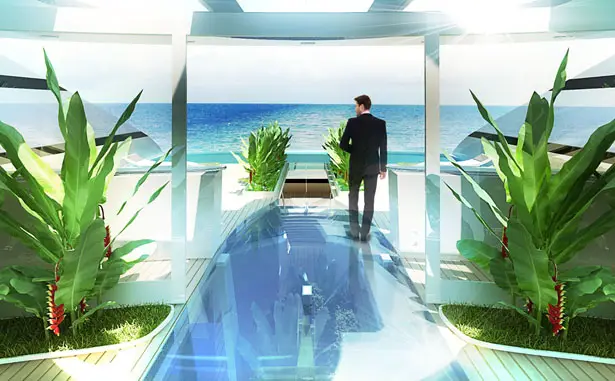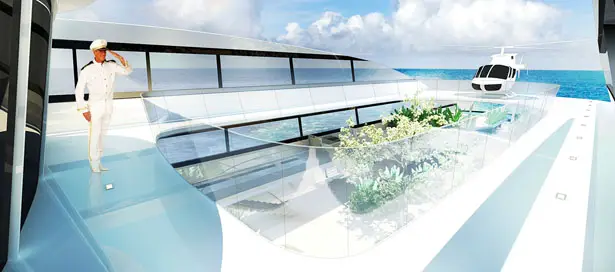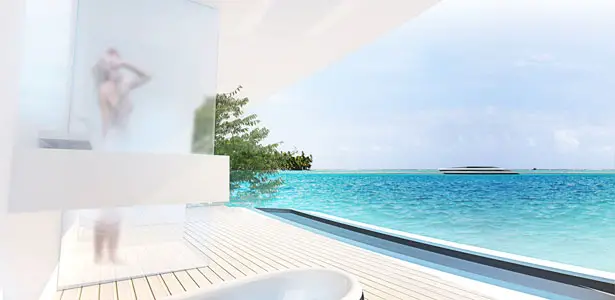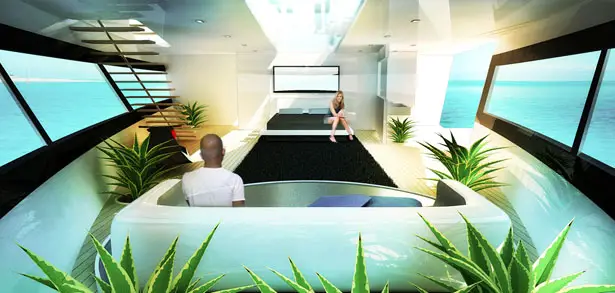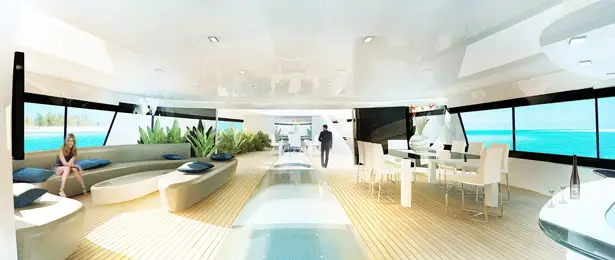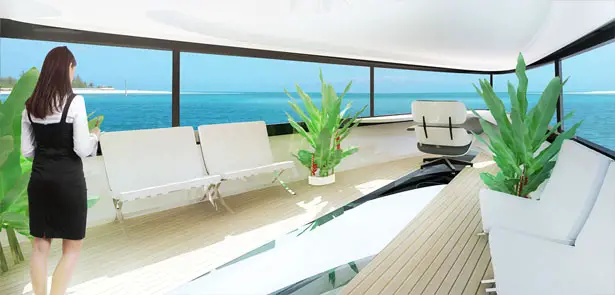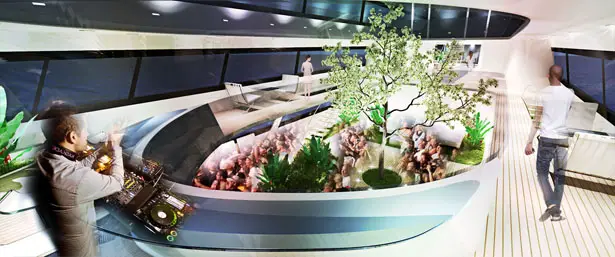 *Some of our stories include affiliate links. If you buy something through one of these links, we may earn an affiliate commission.