GE has released good news, their engineers have designed and developed a small turbine that might be able to solve our biggest energy challenges. The model in the photo is not the real product, it's a 3D printed turbine, but the real function version of the turbine is made of high-strength metal and about 150 pounds. For a turbine that can generate 10,000 kilowatts, the real unit can be said like a feather, because usually, it requires machines that typically weight several tons to do that. Doug Hofer, a steam turbine specialist at GE Global Research (GRE) mentions that one mini turbine can power a small town.
A compact machine that allows you to do amazing things, it would generate cleaner and more efficient power. The medium spinning of the turbine isn't steam but carbon dioxide, squeezed, and then heated so that it forms a supercritical fluid. At this stage, the difference between gas and liquid has disappeared, it gives CO2 great properties that the turbine can harness for super efficient power generation.
From : GE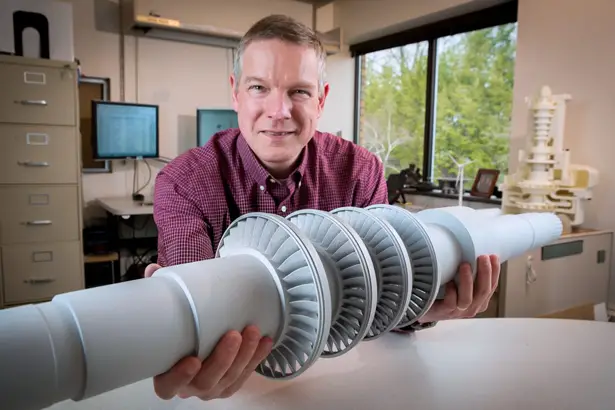 This mini turbine certainly can help energy companies to turn CO2 into cleaner power. At this moment Hofer and his team are gathering ideas how they can scale the technology up to 500-megawatt range, this certainly can power a large city. Our energy demand would rise by 50 percent over the next 2 decades, we need to find solution fast, cleaner energy solutions to power our planet.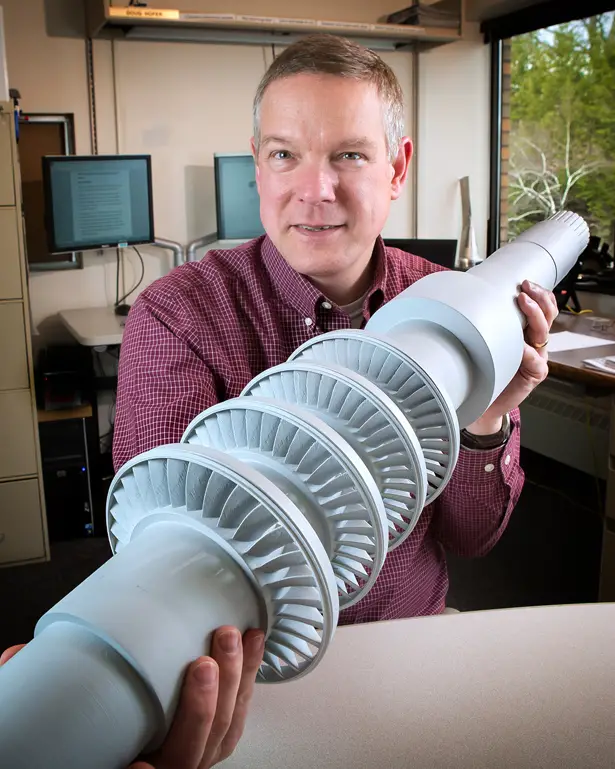 *Some of our stories include affiliate links. If you buy something through one of these links, we may earn an affiliate commission.