Wolseley Voyager concept car has won Royal Automobile Club's Best of British Design Award. Designed by James Russell Owen, this car was inspired by 1899 Wolseley Voiturette, an iconic British car in pre-1905.
This competition is a prestigious one held by RCA and the Royal Automobile Club, the brief was to design an eco-friendly, futuristic car based on historic British cars. Students were invited to explore classic cars during annual London to Brighton Veteran Car Run where most UK's pre-1905 were shown. Each student was encouraged to come up with their own concepts from exterior to interior, they should be able to identify potential new design methodologies.
Designer : James Russell Owen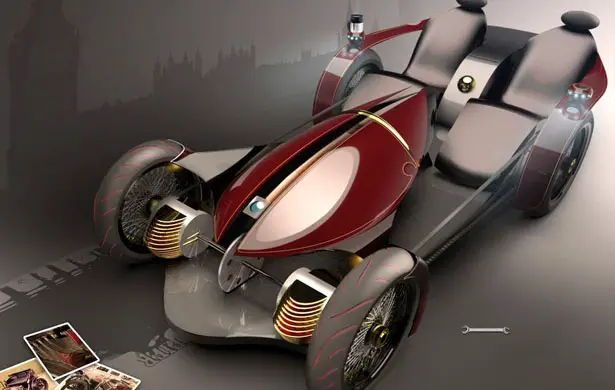 Wolseley Voyager has been chosen by a panel of judges because it demonstrates the best combination of visual appeal, design, innovation, and presentation. Owen 2025 interpretation for this car offers a lightweight belt drive with electric-powered luxury saloon, a beautiful car for 2 thrill-seekers with expensive tastes. This car has managed to capture the essence of original design while cleverly considered volumes and controls for engaging and fun driving experience. As Owen explained that the focus was to enhance user's experience and provide a luxury saloon, so he started his investigation on what kind of person would drive this car, what the rider needs in context of the journey. The source of electricity plays an important role in terms of sustainable, Owen envisioned that this car should be able to charge itself on the move by taking advantage of KERS (Kinetic Energy Recover Systems) as well as advance "thermocouple" concept where some lens would focus intense light on to a copper and iron wire, thus, allowing the other end to generate a voltage, tickle-charging the batteries.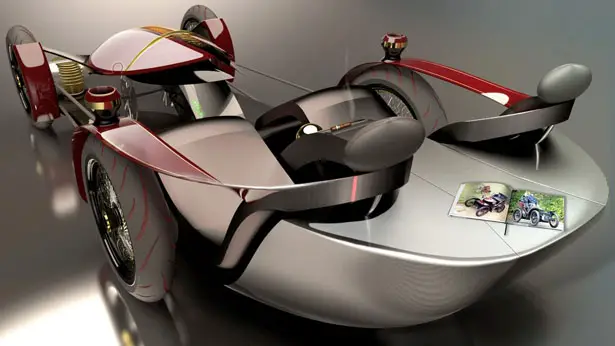 *Some of our stories include affiliate links. If you buy something through one of these links, we may earn an affiliate commission.