The Electrolux last year design competition challenged students to come up with appliance designs of the future and one such interesting design was the Stratosphere. Designed by Budapest based Hungarian student Attila Sáfrány, Stratosphere is a design of a clothes rack. This rack helps in storing the clothes if to be used again and helps to maintain hygiene as it sucks off all the germs and micro pollutants out of the clothes and these goes to the filter placed in the device and out come a clean cloth which can be used again whenever desired. All in all it's a nice and clean concept.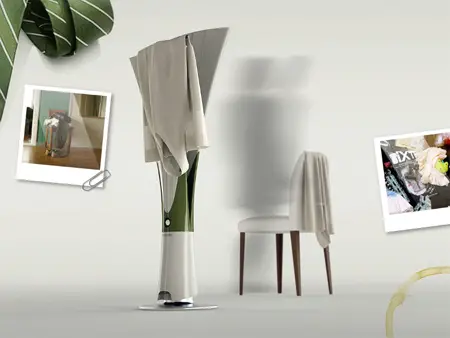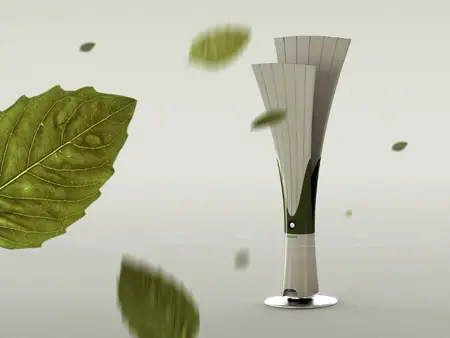 Attila says :
Actually the Stratosphere is nothing more than the rethinking of the well-known valet. I have transposed it from the old days to the ambience of the Internet generation.
The Stratosphere answers a question well-known to all of us: namely our clothes we still want to wear for another day and don't want to put in the laundry box we usually keep lying around the apartment, or most often, on the back of the chair.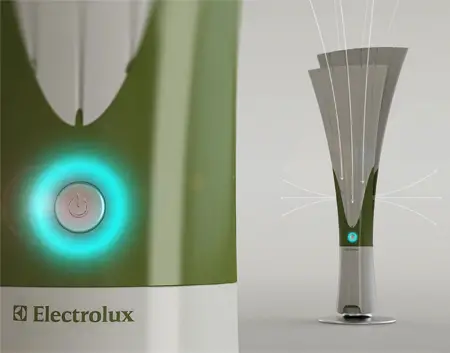 It solves the problem by airing and refreshing them. It simply sucks in from the fabrics spread over the support imitating the back of the chair those micro-pollutant which carry chemicals responsible for unpleasant odors. Then channeling the air through the HEPA filter (where the dust particles get caught) and a UV-C light chamber (where odorous elements and viruses and bacteria get killed) it finally lets the air back to the natural circulation of the apartment. So it not only deodorizes clothes but gives protection against 99.9 percent of all respiratory diseases.
It's not only a coincidence that the name refers to the layer of the Earth's atmosphere where the UV-C radiation of the Sun (since there is no protective ozone) kills bacteria. Likewise the form intentionally resembles vegetal motives. Moreover with a household appliance which has been conceived for a new function and because of the naturalness of its use must be present permanently and actively in living space, just like a standard lamp or a vase, aesthetic functions can't be neglected either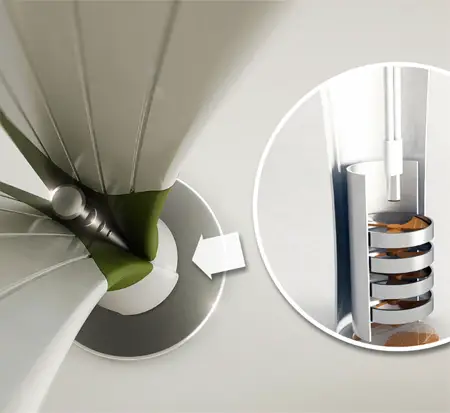 (Click the image for bigger view)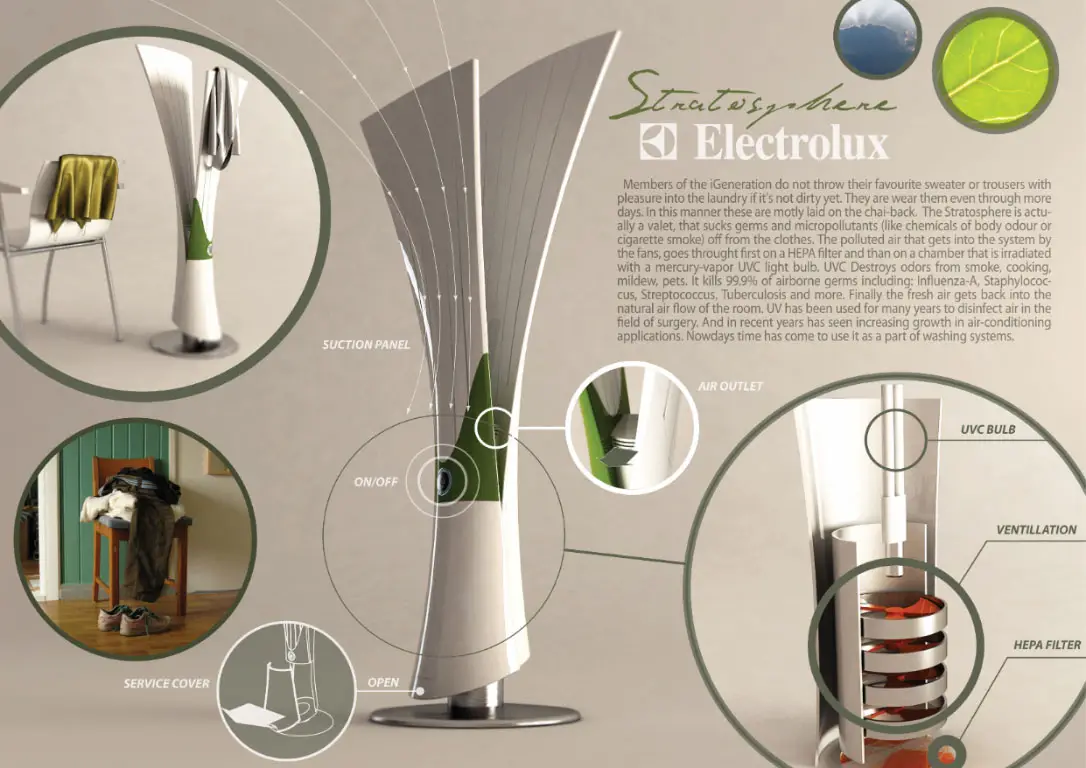 Designer : Attila Sáfrány
*Some of our stories include affiliate links. If you buy something through one of these links, we may earn an affiliate commission.